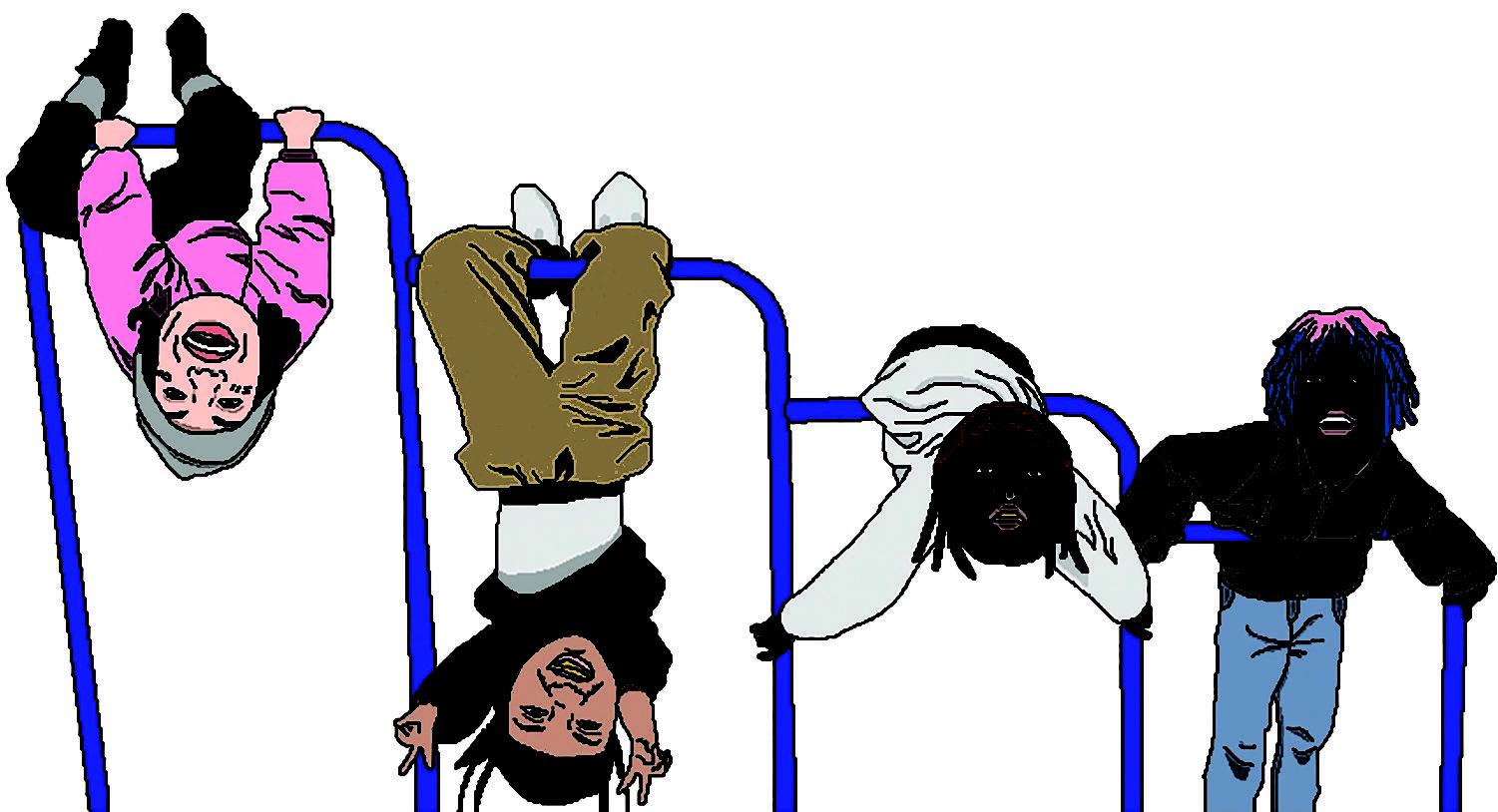 1
Lil Wayne: Known by a select few as Dwayne Carter Jr., this rap legend hasn't released any new music lately, but he continues to feature on popular new wave trap artists' songs, notably appearing on Kodak Black's "Codeine Dreaming."
2
Lil Uzi Vert: Symere Woods or Uzi's mix of dark, catchy and playful makes him easy to listen to for those who are dipping their toes into trap music for the first time. His lyrics could easily fit into any emo-punk, pop, rap or trap playlist, making him extremely popular among a diverse fan base.
3
Lil Yachty: Miles McCollum, an Atlanta-based rapper and singer, portrayed his various alter egos throughout his six albums. "Darnell Boat" is an uncle to Lil Yachty and "Lil Boat" is a more confident and aggressive version of Yachty.
4
Young Thug: Often overlooked by those who aren't trap enthusiasts, Thugger's sound is excitingly unpredictable and more diverse than many forgettable current artists. His self-titled album, "JEFFERY," received critical acclaim in 2016.
5
Lil Pump: The name Gazzy Garcia already had star quality, but he chose to dedicate his rap name to his love for guns. With the recent release of his album, "Harvard Dropout," new hits like "ESSKEETIT" and "Designer" are expected to push him further into trap fame while staying consistent with the style of his past work.
6
Lil Xan: With a face full of tattoos, fresh off of Soundcloud and only 21 years old, Lil Xan's debut album "Total Xanarchy" was released earlier this month, reaching number 10 on the Billboard Top 200 list. Lil Xan is planning on going by his real name Diego Leanos for the rest of his music career.
7
Lil Skies: In mid-March, Kimetrius Foose released a collaboration with Rich the Kid, titled "Creepin," as a follow up to his breakout debut album, "Life of a Dark Rose." However, later that month, he had to cancel his "Life of a Dark Rose Tour" due to "unforeseen health issues."
8
Young Dolph: Adolph Thornton Jr., a 32-year-old rising artist, showed the world his newfound boujee lifestyle by popping bottles and partying on a luxurious boat in the music video for "Kush on the Yacht."
9
Young M.A: An abbreviation inspired by her last name, Katorah Marrero is one of the few female rappers under the "Young" umbrella. Young M.A's smooth flow is unapologetically vulgar and never forgets to give to her home town of Brooklyn.
10
Yung Lean: Not many know Jonatan Håstad by his given name. The Swedish rapper is widely known for his mixtape, "Unknown Death 2002," and songs "Ginseng Strip 2002" and "Kyoto". Yung Lean's style of music is considered by most to be 'sad rap'.