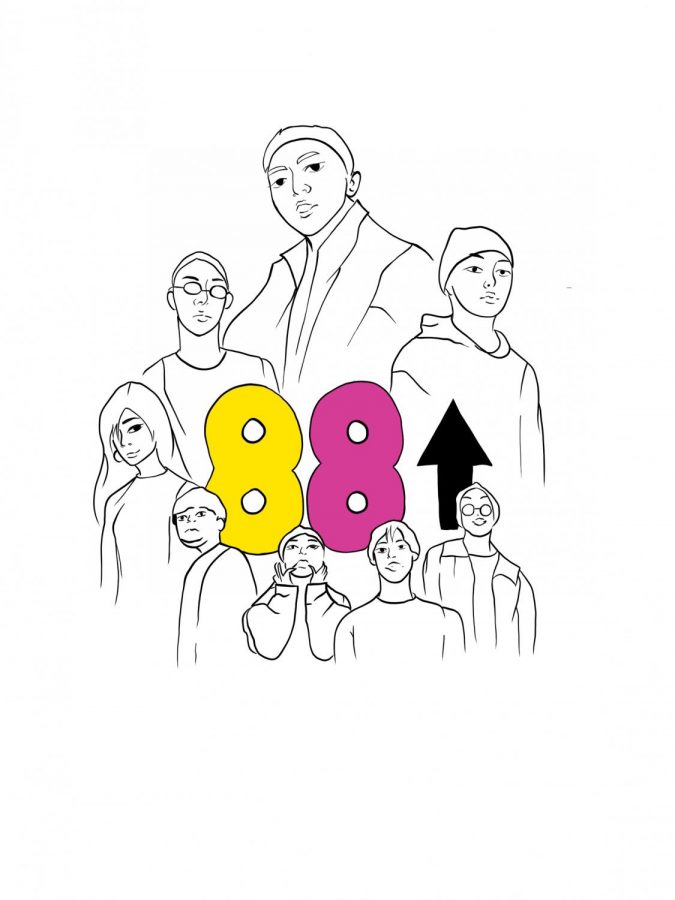 Five years ago, Asian hip-hop was almost nonexistent in the US. That all changed with the creation of 88rising—the music label that is finally putting Asian artists on the map and taking the American music industry by storm. Founded in 2015 by San Jose native Sean Miyashiro, 88rising has become a trailblazer in the movement to provide Asian artists with a larger platform in the mainstream music industry and media. The American mass media company proclaims itself to be a "hybrid management, record label, video production, and marketing company" and is now representing 16 different artists. This collection of Asian singers and rappers have gained global recognition through the company and have even been co-signed with popular American rappers such as Migos and Lil Yachty.
The company is centered around the celebration of Asian talent, stories and culture and was created based on Miyashiro's frustration with the lack of Asian representation in the American media. "I started manifesting it when I saw more Asian people creating damn good sh*t," Miyashiro said in an interview with i-D Magazine in 2018. "It dawned on me that we needed a home, somewhere that would celebrate what we do. I realized that nobody was going to do it for us, so I said, 'f**k it, why not me? Why not now?'"
Seeing someone successful who resembles you in the music industry creates a positive shift in one's self-confidence, and 88rising offers just that. Many fans rarely see their favorite Asian artists given enough opportunities to reach stardom in the mainstream media. The creation of 88rising allowed many of these fans to change their perception of who can reach fame in the American music industry. "If [Asian fans] see someone that looks like them do it, then it changes the whole perception, just like Obama did for African-Americans," Miyashiro said in an interview with The New Yorker in 2018. "Now you can really be f**kin' anything."
Niki Zefanya, an 88rising R&B artist better known by her stage name NIKI, has joined the movement in promoting Asian American representation in the music scene. As an Indonesian American, Zefanya is proud of her identity and recognizes the increase in Asian representation and her role in it. At 88rising's Head in the Clouds Festival, Zefanya said, "I just want to say, as an Asian female, I do not take this day and this stage for granted. My hope is that above everything else today, that you feel heard, you feel understood, but most of all that you feel represented." Her impactful words and captivating music moves the audience to empathize with her love of her Indonesian culture and sharing her art in the Western music scene.
With 88rising, Zefanya continues to move towards more media representation that embraces Asian culture. "Now that 88rising is a thing, now that the Asian character in 'Riverdale' is a jock and K-Pop groups are selling out the Staples Center… it's only going to get better from here," Zefanya said.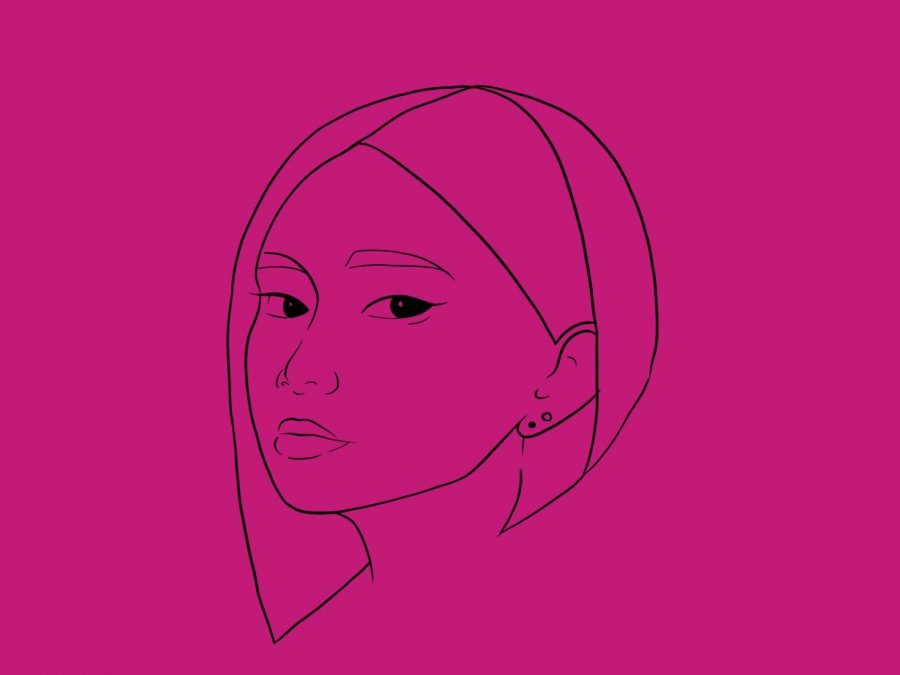 NIKI by Ellen Chung
Zefanya isn't the only artist who has reached international acclaim after signing with 88rising. Brian Imanuel Soewarno, who professionally goes by Rich Brian, is a 20-year-old Indonesian rapper who was discovered by Miyashiro in 2016 after his song "Dat $tick" went viral on Youtube. In 2018, he released his first studio album, "Amen," which reached number one on the iTunes Hip-Hop charts, making him the first Asian rapper to do so in history. Debuting at No. 62 on the Billboard 200 albums in 2019, his second studio album, "The Sailor," includes tracks with lyrics that reflect Brian's personal journey with his Asian identity.
Paly junior Jace Purcell, a fan of Brian since 2016, believes that this album exemplified Brian becoming more experimental with his music. "Before that, it was just the Amen album which was pretty, like, you know, your cookie-cutter rap album," Purcell said. "And now he's releasing a song like ["Yellow"] where he's talking about how people shouldn't judge him because of [his Asian background]."
Paly junior Kris Risano, another longtime fan of Brian, also found tracks featured on "The Sailor" notable. "I think Rich Brian does put a lot of effort into his lyrics," Risano said. "I think everything has kind of a deeper meaning and some bars in his music. I think that's really cool that he carefully crafts each of his lyrics."
Brian has also been vocal about the importance of Asian representation in the mainstream western media and how this can inspire Asian fans to pursue similar goals. In a 2018 interview with i-D Magazine, he recalls when he had found that an Indonesian actor had achieved Hollywood stardom. "Seeing an Indonesian guy doing that when I was 13, it really motivated me," Brian said. "And now people come up to me and tell me I motivate them—kids that look like me. I think it's the greatest thing ever."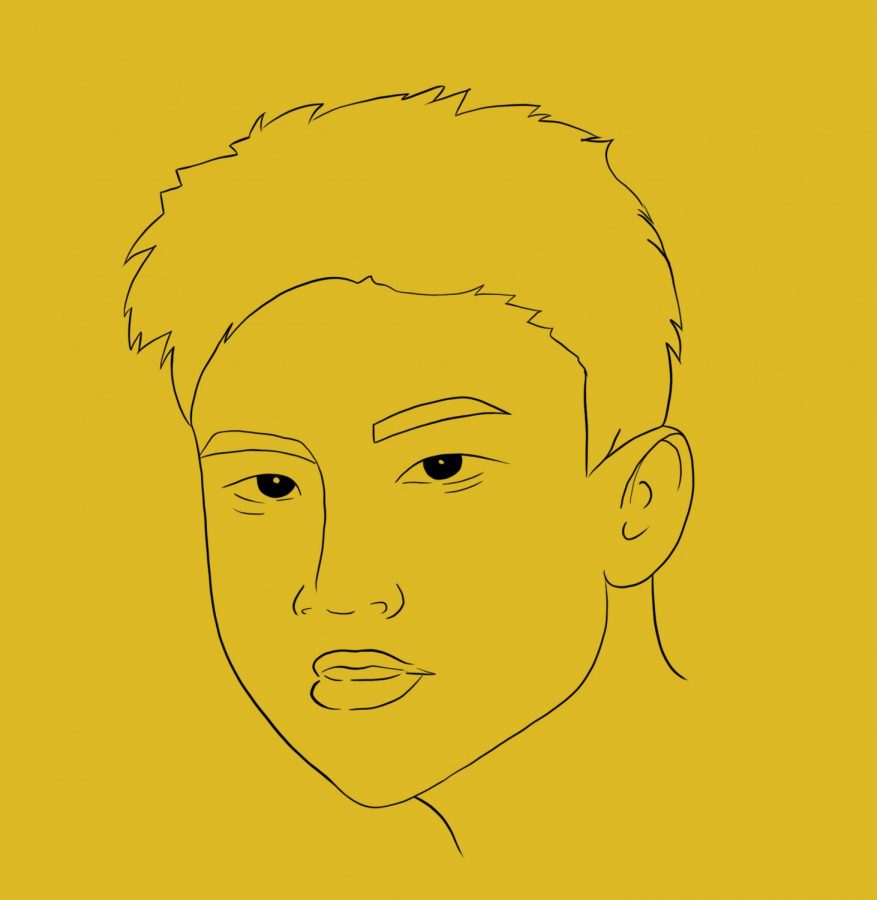 Rich Brian by Ellen Chung
Staying true to their own individual voice within their music is what makes 88rising's artists connect with their fans in a way that is unique from most other record labels. Paly junior Justin Laxamana, who is of Filipino descent, is a longtime fan of 88rising. He appreciates the message of originality and diversity the label promotes. "I definitely think Asian representation of any sort is important," Laxamana said. "I definitely appreciate [artists such as Rich Brian] saying, like, 'I'm very proud of my heritage and I really wanna show people that this is important to me.' He doesn't forget that. He's not trying to be, like, an American rapper. He's trying to be himself and, to me, that's really empowering."
• Art by Ellen Chung •