Off the Beaten Path
Life after high school may seem like a one track road to a traditional four year college, but in reality, it is a journey with infinite diverging pathways waiting to be discovered.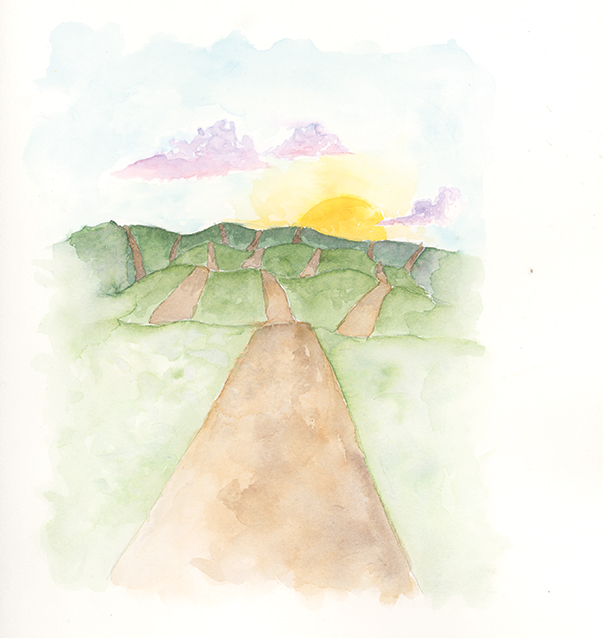 Military
Influenced by his father, free education and a guaranteed job after graduation, Darby Felter decided to attend the United States Military Academy, widely known as West Point, after graduating from Paly in 2018.
The application process for West Point is unlike that of traditional colleges and universities spanning the country. Apart from submitting test scores and transcripts, applicants are required to submit a congressional nomination and pass a Candidate Fitness Assessment, consisting of numerous physical standards that are intended to optimize candidates' preparedness for the military. "Although I did not enjoy all the work involved in finishing the application, I'm glad that it's so comprehensive," Felter said. "West Point cares about more than just your grades and test scores. Physical aptitude, displaying leadership skills and getting a nomination help make potential candidates more competitive."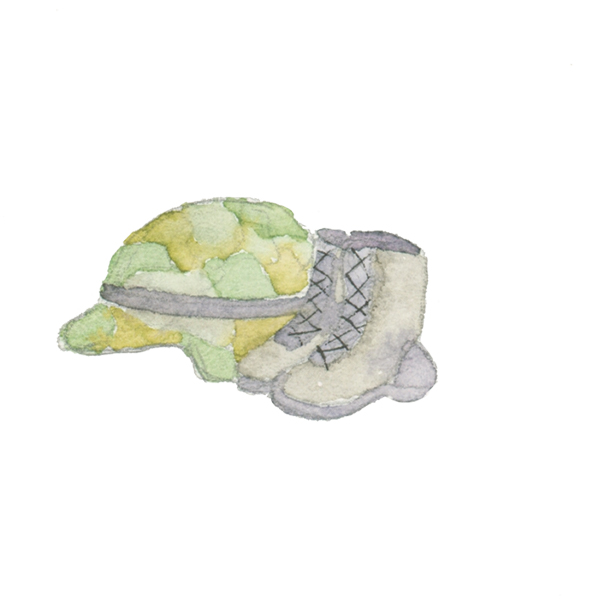 Once accepted, all freshmen are put through an intensive military training summer program, nicknamed BEAST, which teaches students basic soldier skills such as operating weapons, first aid and land navigation.
Throughout the year, students receive a traditional education with the exception of required army classes and military training on the weekends. However, as Felter points out, many people are unaware of the significant benefits that West Point offers. "The main benefits of coming to West Point include a free $250,000 education, unparalleled leadership training, an automatic job out of college as a 2nd Lieutenant in the Army, and the connections and network it creates between classmates and old graduates," Felter said.
"
Even though I've only been here for a few months, I'm already much more excited about serving in the army and see it as another exciting opportunity instead of a necessary evil."
— Darby Felter
One major cause of hesitation for high schoolers while considering West Point is the five-year requirement of active duty upon graduation. "In all honesty, before coming to West Point, I was not too excited about serving in the army for five years after I graduated, but that attitude has since changed," Felter said. "Even though I've only been here for a few months, I'm already much more excited about serving in the army and see it as another exciting opportunity instead of a necessary evil."
This experience changed Felter's perspective of what it meant to attend West Point and the stereotypes he had encountered in high school. "My biggest misconception before coming to West Point was thinking that everyone here was a different breed of person and that I wouldn't fit in with the 'army' crowd," Felter said. "Having been here for a few months now has really altered my preconceptions because the vast majority of the people here are some of the most caring, intelligent, funny and all-around positive individuals to be around."
Approaching graduation, many choose not to apply to military academies because of the misconception that academics are not a priority at West Point or the lack of military presence in their hometown. Felter, however, encourages high schoolers to research West Point as well as the Air Force and Naval Academies and all of the associated opportunities. "West Point has a lot to offer individuals who decide to come here," Felter said. "I can't think of a better institution in the country to go to after high school."
Work
Paly parent, Grahsem Ebrahimi has fond memories of growing up in the heart of Iran's capital city, Tehran. Ebrahimi attended school religiously, but when he was a junior in high school, his education was cut short. "At that time, [Iran] had a huge revolution between the king and the Muslim regime, and they closed all the schools, which is why I was forced to quit," he said. "I wish I had finished school, but the situation was really upside down and no one knew what was going on."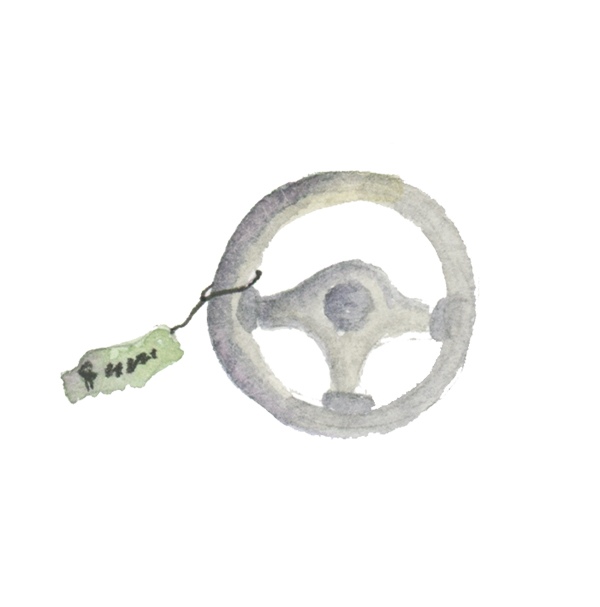 After leaving school, Ebrahimi went straight into the workforce to help provide for his family and earned enough money for his family to immigrate to the United States and pursue the American Dream. Once in America, Ebrahimi started buying and selling cars independently and eventually transitioned to a position at Honda Anderson, a job that has allowed him to support his family and lifestyle in Palo Alto for over a decade.
Despite his well-earned success, Ebrahimi has encountered struggles in the past due to his lack of a high school diploma. "Especially around Silicon Valley, educated people have better jobs and earn a higher income," Ebrahimi said. "Not graduating high school has shaped me a lot and I understand that I have to work harder."
"
Not graduating high school has shaped me a lot and I understand that I have to work harder."
— Grahsem Ebrahimi
Successfully joining the workforce without a "traditional education," Ebrahimi emphasizes the importance of experience and the knowledge held by those around him. "I have a lot of experience regarding business and I was able to gain this knowledge through working next to successful people," Ebrahimi said. "You can then apply these ideas to your own projects." Given the circumstances of the political climate of Iran at the time of his high school years, Ebrahimi utilized experience as a method to compensate for not being able to complete his education.
Even though Ebrahimi did not have the means to graduate high school, he continues to value the importance of education, whether it be from schooling or working. "Especially with today's new technology, people must have knowledge about everything they do," he said. "I think it's very important to be educated."
Travel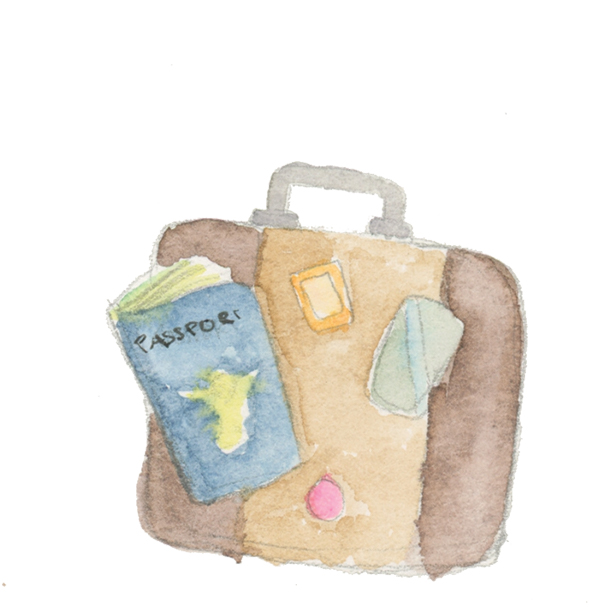 After her high school graduation, Paly Social Studies teacher Mary Sano planned on attending the University of Colorado. But soon after she arrived on campus, Sano realized that college wasn't the right fit for her at that time of her life. "I didn't know what I wanted from university and I wasn't mature enough to deal with it, so I dropped out of school," Sano said. "That's when I started traveling."
"
I feel so lucky to have had those times because I feel like a lot of my travels meant that I took off from the path that is most expected of us."
— Mary Sano
Sano first visited the Mediterranean and fulfilled her lifelong passion of experiencing the ancient classics. "My time in Greece has taken me back again and again because of a connection to it that was really forged through my love of the history and literature," she said. She later traveled to Africa and endured a treacherous hike. Filled with foreign insects and difficult terrain, Sano hiked through the thick jungle until finally coming face to face with the majestic creature she had traveled over 8,000 miles to see. "Coming upon the silverback gorilla, standing up in its full length, beating its chest and making funny noises at us was such an amazing experience and something I will definitely never ever forget," she said.
"I feel so lucky to have had those times because I feel like a lot of my travels meant that I took off from the path that is most expected of us," Sano said. "Traditionally, you go through four years of college, graduate school, then get an internship, next a job and eventually start working and I disrupted that system so many times along the way. But if I hadn't, I don't think I would have ever done those things in my entire lifetime."
This nontraditional pathway was a monumental decision in Sano's life, but few high schoolers today seriously consider this an alternative to immediately entering a traditional college. "While you're in high school, the options are limited but after that, there is every option available in the world," Sano said. "And it bums me out that some kids feel that pressure to not even look at all the possibilities."
While students may or may not be successful in finding alternative post-secondary plans other than attending a traditional college, Sano believes that people should be more receptive to these ideas. "There is definitely something to opening yourself up to possibilities and you just can't do that without taking a new orientation on things," Sano said. "I wish that more kids, to the extent that they can, would really follow what fills them up and for some that might mean traveling."
Art by Kimi Lillios
About the Writers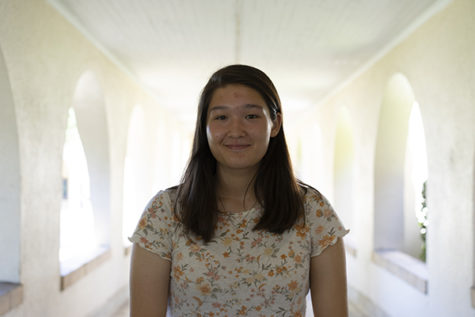 Kimi Lillios, Editor-In-Chief
2018-2019 - Staff Writer

2019-2020 - Managing Editor

2020-2021 - Editor-in-Chief

Hear more about me!