Thelonious Monk Rediscovered
Thelonious Monk's live performance at Palo Alto High School is released half a century after its live recording.
Thelonious Monk, a famous jazz pianist, performed at the Haymarket Theater in 1968 at a community event run by a member of the student government. The performance had no intent of being anything more than a live show, but a janitor recorded the event and left it in the hands of the student, who let the tapes collect dust in his attic for decades. The audio has since been recovered, processed and released in an album titled "Palo Alto," bringing a new life to the deceased musician.
Owen Rice, a Paly junior, grew up immersed in the world of jazz and was eager to experience the album upon its release. "The songs are amazing, but they are really long because he just went off and did his own riffs and solos," Rice said. "Some people don't like it when songs are that long, but I think it shows creative expression and it makes it more authentic that it was recorded live."
The live recording features powerful solos and spirited renditions of songs such as "Ruby, My Dear" and "Epistrophy." His son, T.S. Monk, even notes that the album is "one of the best live recordings I've ever heard by Thelonious."
The recent release is not just for the enjoyment of jazz enthusiasts, but also for anyone looking to experience Monk's musical talent or connect with the community's history. "The album brings [jazz] back up to the new generation in a timeless way," Rice said. "It's so cool because this could be someone's first introduction to jazz just because it has the words 'Palo Alto' on it."
"Palo Alto" is the first of multiple planned releases through a partnership between Impulse! Records and Monk estate's Rhythm-A-Ning Entertainment, led by T.S. Monk.
Editor's Note: This is just preliminary reporting, look for C-Mag's follow up coverage of this story soon.
About the Writer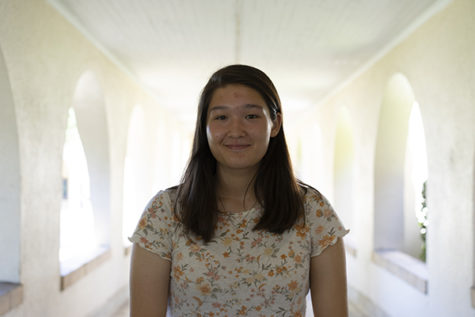 Kimi Lillios, Editor-In-Chief
2018-2019 - Staff Writer

2019-2020 - Managing Editor

2020-2021 - Editor-in-Chief

Hear more about me!