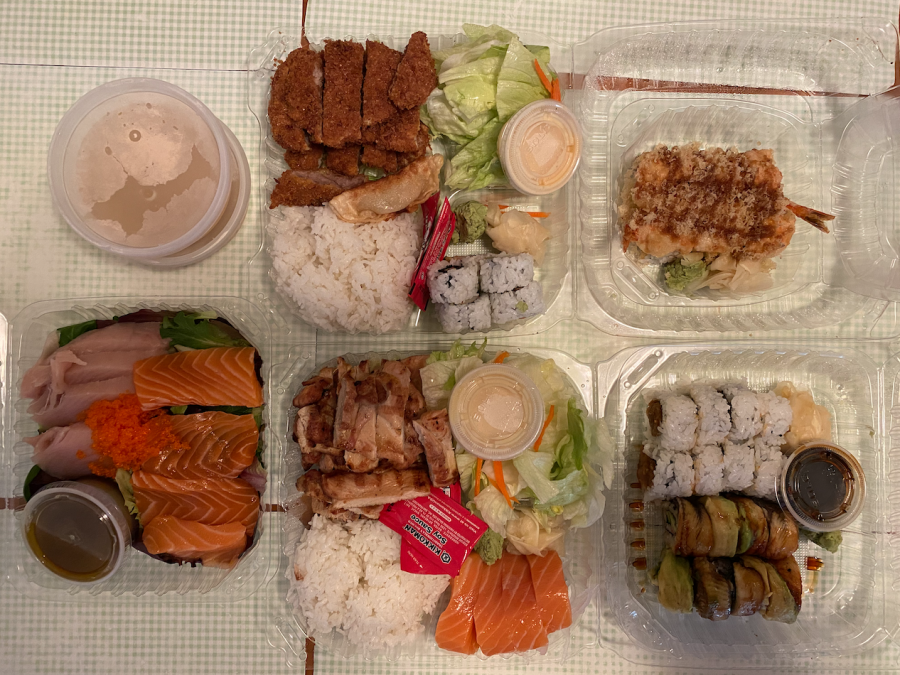 Chef Zhao's Kitchen – Chinese restaurant located at Edgewood Plaza. Delivers with Doordash.
Chef Zhao's Kitchen is a local restaurant that boasts a wide variety of Shanghainese cuisine, and is the perfect place to order from when you want any sort of Chinese food. Prices are a bit high, but the portions are large so it is the perfect restaurant to order from and enjoy with your family! The seaweed fried rice is my favorite dish from this restaurant because it is unique and is the perfect blend of seafood and traditional Chinese tastes.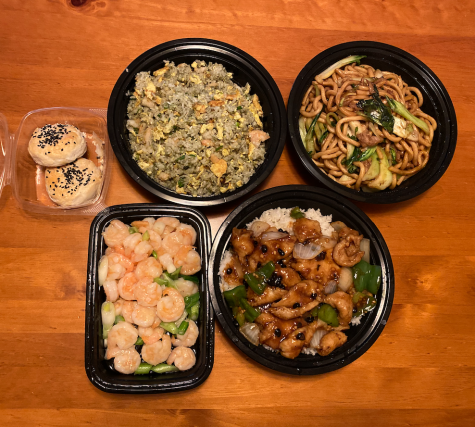 Pictured, from top left, is the Sweet Red Bean Bun ($2.50 each), Seaweed Fried Rice ($13.25), Thick Stir-Fried Noodle ($11.95), Sauteed Prawn with Scallion ($19.95), and Fillet in Black Bean Sauce on Steamed White Rice ($16.95).
Buca di Beppo – Italian restaurant located in downtown Palo Alto. Offers their own delivery service.
Buca di Beppo is a popular Italian restaurant known for its delicious pasta and pizza. The food is just as good when it is delivered, but make sure to eat it when it's hot! The pizza was delicious, but a bit small. If eating with family, order a large size and share!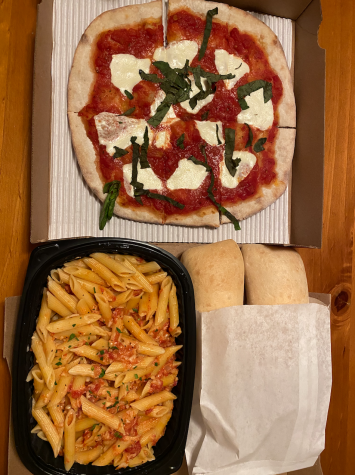 Pictured is the Margherita Pizza, size small ($21.00) and Penne alla Vodka, size small ($32.00).
Momoya Sushi – Japanese restaurant located in Mountain View. Only take-out, no delivery.
Momoya Sushi is a small Japanese restaurant that offers a wide variety of sushi and other dishes. Although a bit pricey, the food is delicious! My personal favorite is the Samba roll, which is full of shrimp and lobster salad.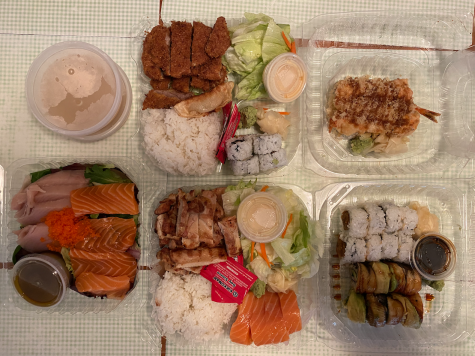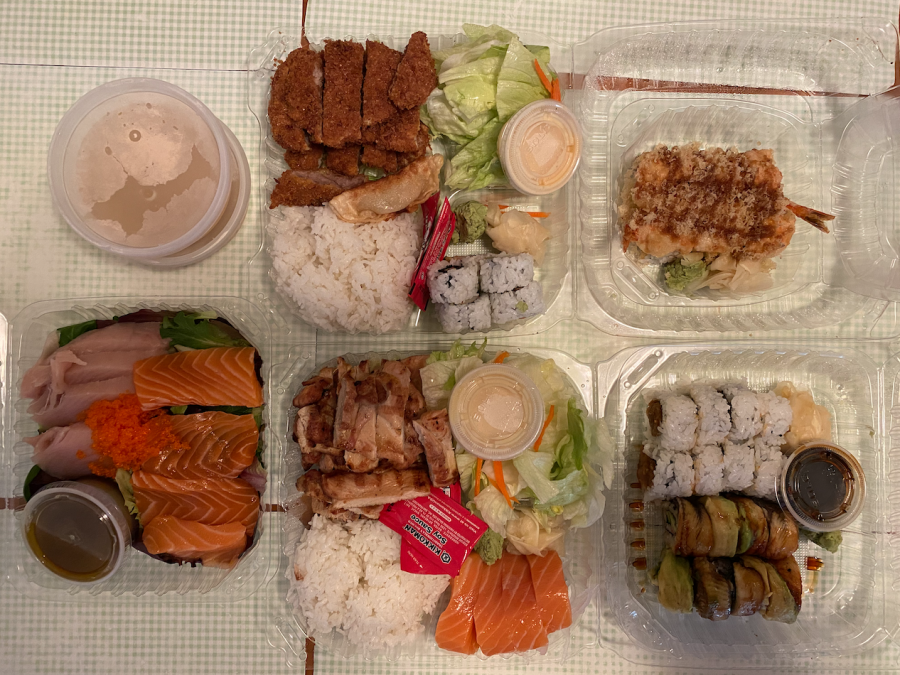 Pictured, from top left, is the Lunch Box with Pork Katsu and California Roll ($13.95), Samba Roll ($13.99), Sashimi Salad ($19.99), Lunch Box with Chicken Teriyaki and Salmon Sashimi ($13.95), Spicy Tuna Roll ($7.99), and Super California Roll ($12.99).