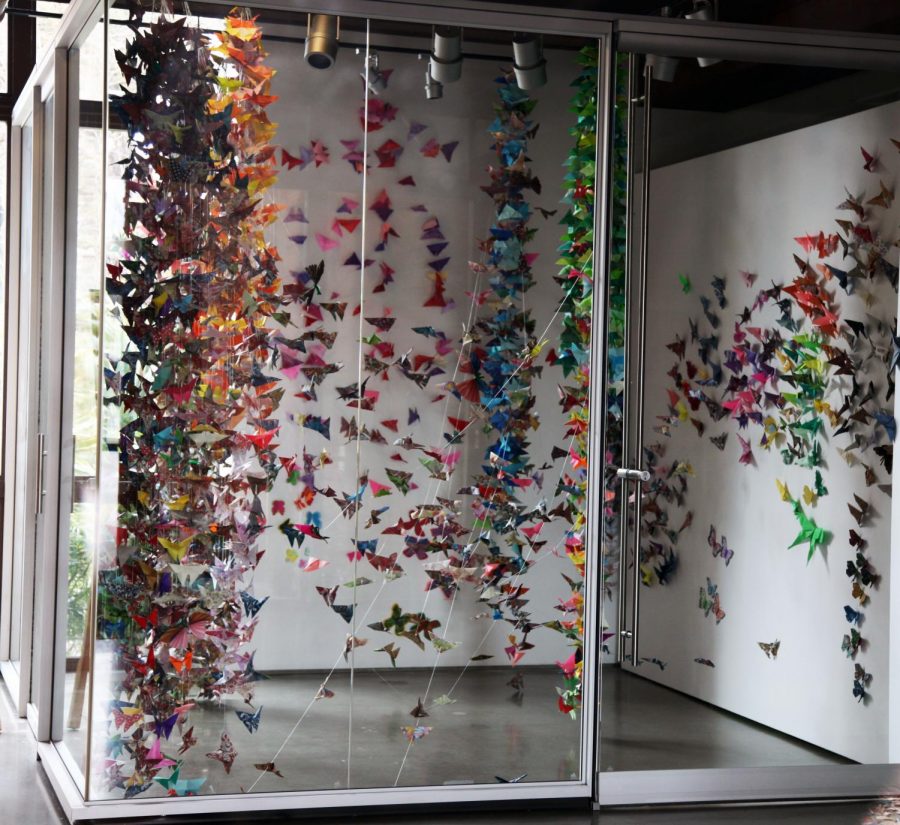 The Palo Alto Art Center recently opened a new exhibit displaying origami butterflies made by the group Butterfly Effect: Migration is Beautiful.
Butterfly Effect: Migration is Beautiful is a youth-led activism project to support children who have been or are being held in immigration detention centers. Their goal is to raise awareness and inspire action to end child detention. The group initially planned to create 15,000 origami butterflies but have gone on to produce over 50,000 butterflies worldwide in the past year. Their new goal is to make 76,020 butterflies to represent the 76,020 children who were detained at the Mexican-U.S. border last year.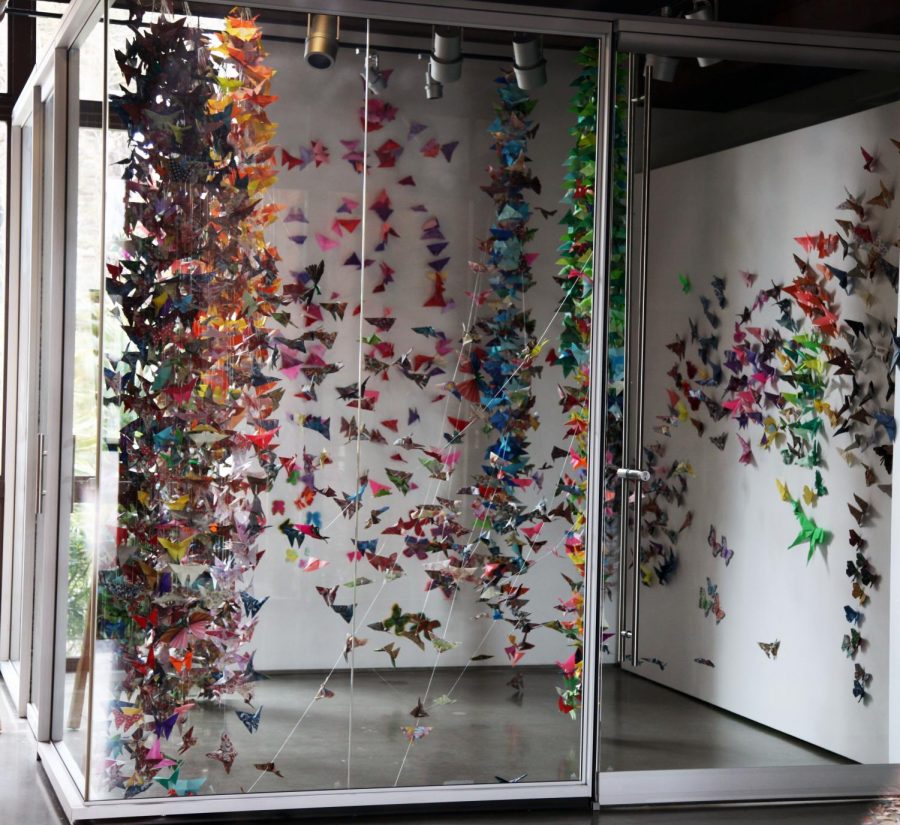 The group chose to fold paper butterflies because they symbolize that migration is beautiful, and they are all different in their own way. The butterflies are a symbol of support and friendship to all of the migrant children affected by U.S. immigration detention policies.
It has been especially important for kids to be with their families during this difficult year. In addition, the detention centers have been reported to be overcrowded with substandard conditions and inadequate medical care, raising many to be even more concerned especially during the COVID pandemic.
These butterflies are being created and displayed in public institutions like libraries, schools, and city halls across the U.S. which includes the new art installation at the Palo Alto Art Center. Origami paper was distributed at the front entrance and completed butterflies were returned before the end of February, with the exhibit opening on March 2nd. Many Paly students were able to get involved and contribute to the creation of butterflies.
As someone who has been interested in origami since elementary school, I find it inspiring and creative to see how this group used handmade art to spread awareness about immigration. It reminds me of the 1000 paper crane story, part of an ancient Japanese legend that says if a person folds 1000 paper cranes, one wish of theirs will be granted.
Folding origami butterflies takes a great deal of time and effort to create alone; however, many people joining to make these butterflies represent collective attention to the cause. After visiting the installation, I was inspired to fold my own origami butterfly.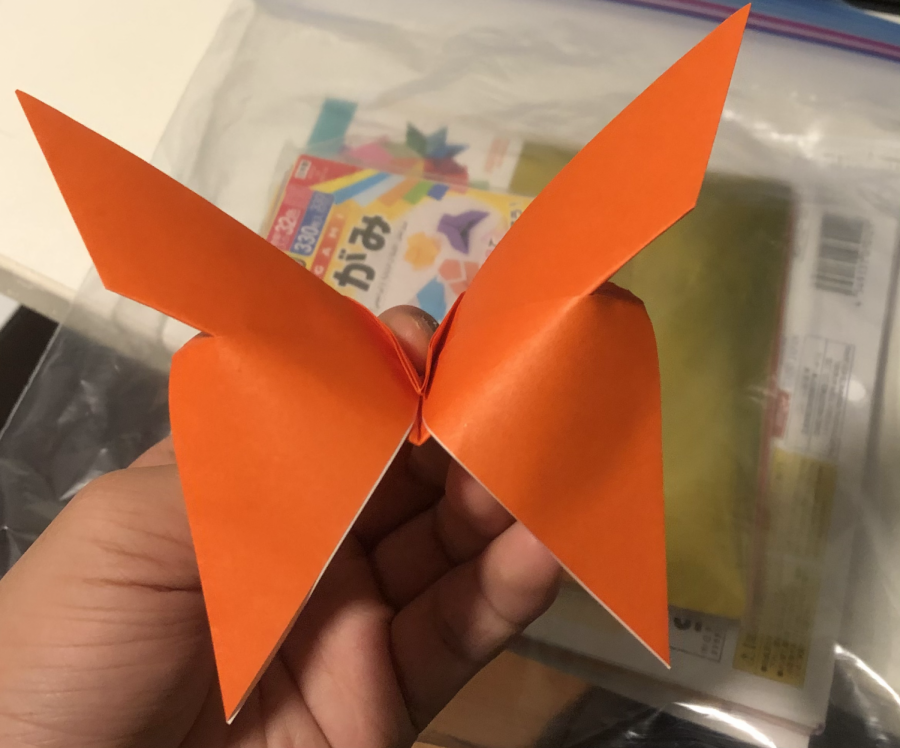 I hope everyone will take a chance to look at the exhibit and admire the hard work of the Butterfly Effect: Migration is Beautiful.
Photos by Colin Lai