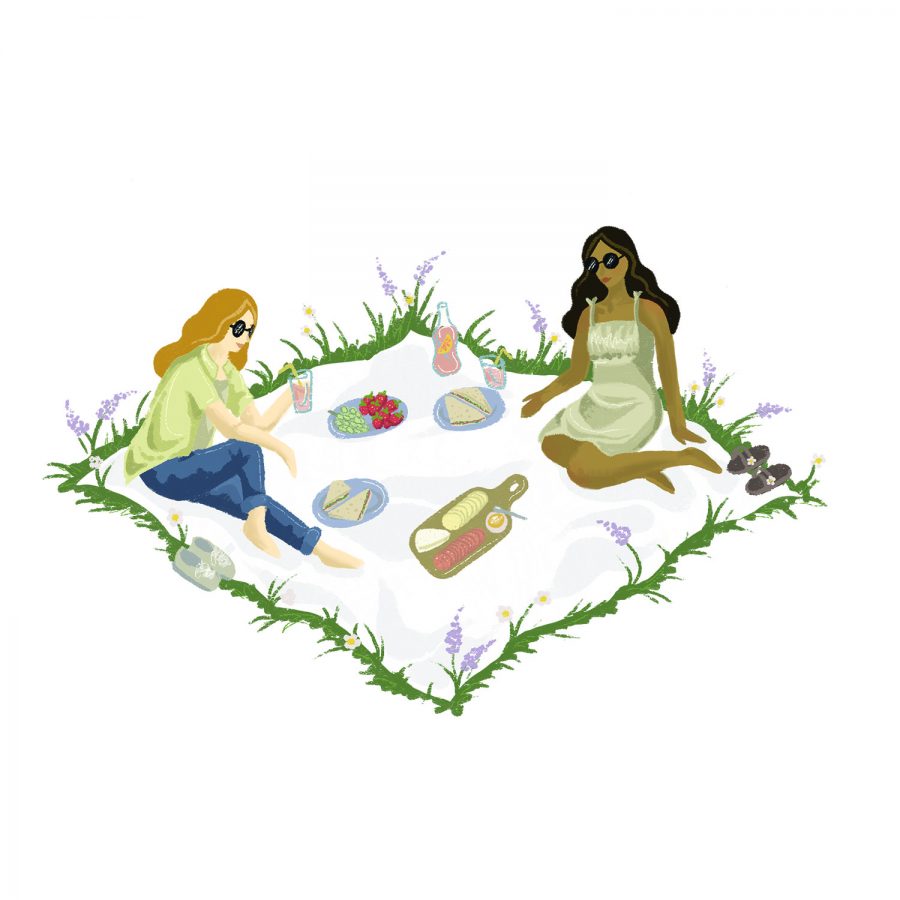 Four friends sit on opposite corners of the patterned sheet that is anchored by a colossal amount of food and drinks. Cake, sandwiches, chips and a charcuterie board are all precisely laid out in an artistic array for the mini photoshoot that just took place. As the food slowly gets picked away, all of the attendees raise their empty wine glasses for the unexpected grand finale. The glasses are turned upside down and pressed into the top of the cake, collecting a glassful of airy sponge and creamy frosting. Everyone laughs as the decorative frosted frogs and mushrooms get destroyed, and the conversation slows down as the sun starts to set.
Walking together with masks on and the leftovers neatly packed in boxes, plans for the next picnic outing at a new park with new dishes are already in the works.
The cottage core aesthetic of picnicking has taken over our feeds on Instagram and TikTok, complete with artistic picnic baskets and charcuterie boards. This viral trend has encouraged many students at Paly to join this recent excitement.
One of those students is senior Noelle Burwell, who sees picnicking not only as a popular trend, but also a safe way to hang out with friends during the COVID-19 pandemic.
"Getting the chance to go outside and do activities reminds us of our lives before the pandemic," Burwell said. "It's great that we are slowly getting back to that."
As a result of mandated social distancing, many people lost contact with close friends. So, people turned to social media for COVID safe hang-out ideas.
Andie Tetzlaff started to see a generous amount of her TikTok feed being dedicated to people having picnics.
"TikTok has been the root of many trends, and sometimes people will accidentally go viral," Tetzlaff said. "So when someone posted a video [of picnicking], I bet others thought to themselves, 'Hey this is a fun idea, let me see if my friends want to do this,' and then it spread like wildfire."
Because of the popularized images and videos circulating social media, people who organize picnics often go all-out in their preparation and planning. Some do this by plating elaborate charcuterie boards and others by bringing a myriad of decorative pillows. Tetzlaff also recognizes that the process of creating a picnic takes a lot of effort, but is rewarding and fun at the same time. For example, building a charcuterie board and placing the cheese and crackers perfectly to give it an aesthetically pleasing look that is perfect for a social media post.
"A lot of people I know just do things for the social media presence," Tetzlaff said. "So it makes sense that a colorful and neatly organized picnic would be popular on social media."
Simple yet elegant cakes have been a popular item to bring on these picnics and these picnics and even how to eat them has been reimagined online.
"The special knack with the cakes is that you bring wine glasses to eat them with," Tetzlaff said. "You take a glass and press it down into the cake, almost like you're scooping a slice into your glass and it's just a neat and up-to-date way to eat cake nowadays."
The overall theme of these picnics has a pastel and upbeat aesthetic. But the thought goes beyond the display of foods and also influences the outfits that people wear to the event.
"Especially since we are approaching the spring season, the bright color aesthetic will probably become even more popularized," Burwell said. "Having a picnic is a fun excuse to dress up with friends, which we haven't had many opportunities to do since being instructed to stay inside throughout the pandemic and having online school."
With cottage core picnics and aesthetics being on the top of the trending list, all types of people have joined and participated in these trends. But the subject of these viral videos often lack diverse representation, which can have an immense impact on the youth these videos are reaching.
"Certain characteristics and styles are idealized and individuals who do not fit into that standard tend to get pushed to the side or don't get as much support," Burwell said. "This creates a need, or even an obsession, within our generation to fill our closets with the newest trends, change our bodies to fit ideal standards and even develop feelings of self-consciousness."
While picnicking has become a safe way for friends and family to catch up and just hang out during the COVID-19 pandemic, this particular uprise of picnicking has come from the cottage core aesthetics, meaning there are disclosed dress, food, and setup code that are all surrounding this aesthetic. A lot of these requirements fit a particular race and body type. Welcoming all types of people to picnics seems obvious, but promoting these races and body types on social media is crucial to create a more diverse definition of what it means to be aesthetic for the younger generations.
Charcuterie Board 101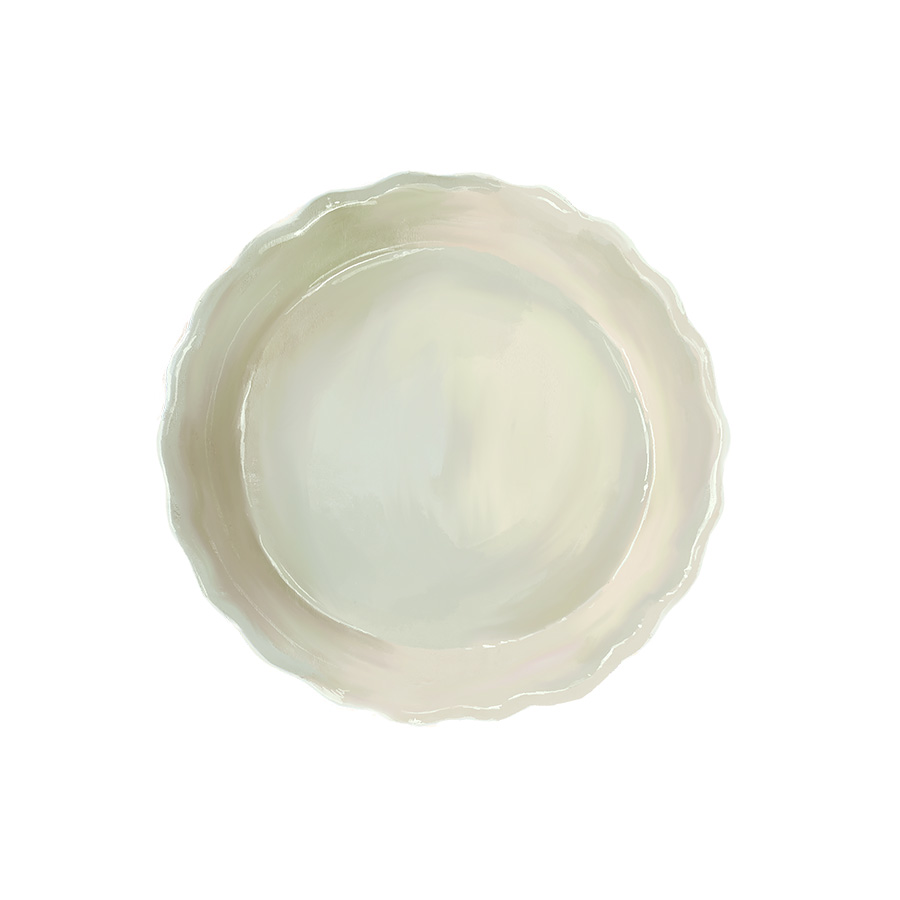 Step One: find an elegant board to plate all of your delicious food. One with sides is good for beginners.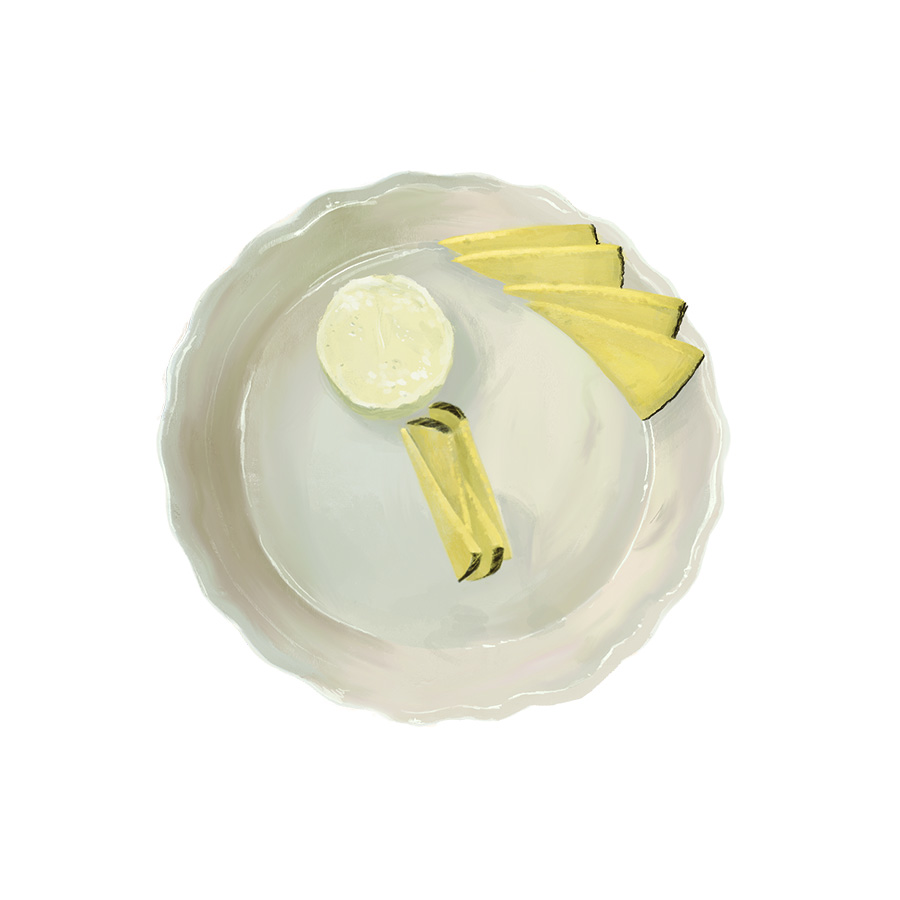 Step Two: add your cheeses. On this board there is Boursin garlic and herb gournay, manchego and iberico.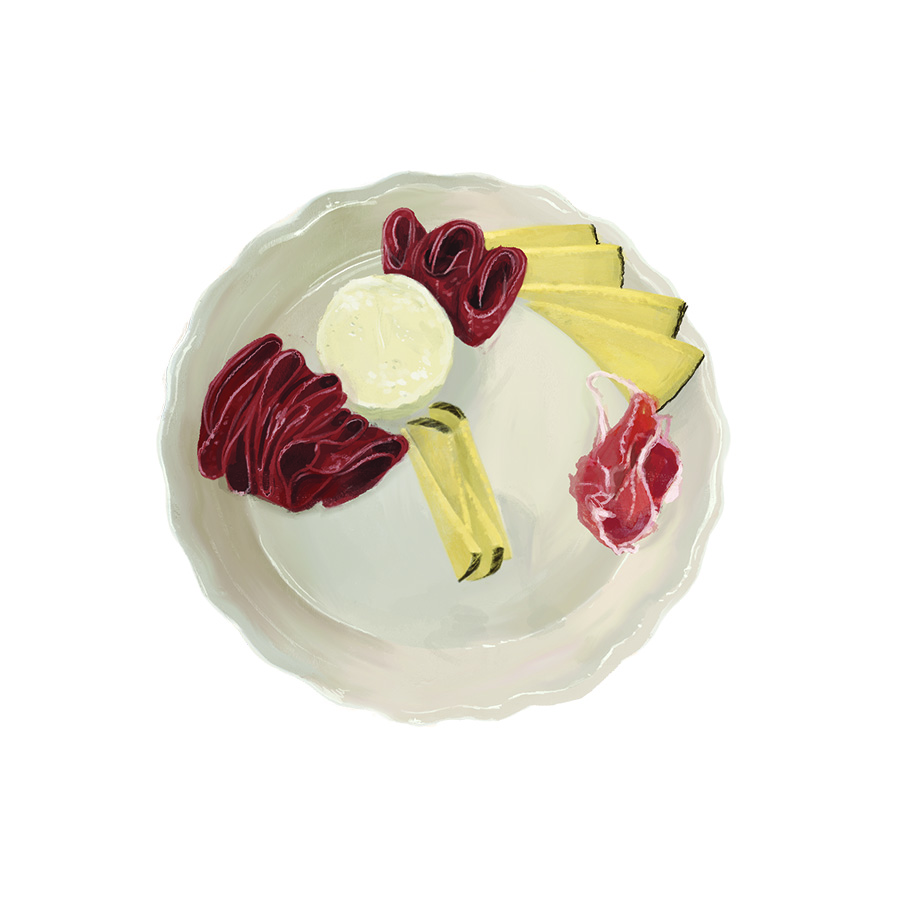 Step Three: add your meat. On this board there is salami, prosciutto and capocollo.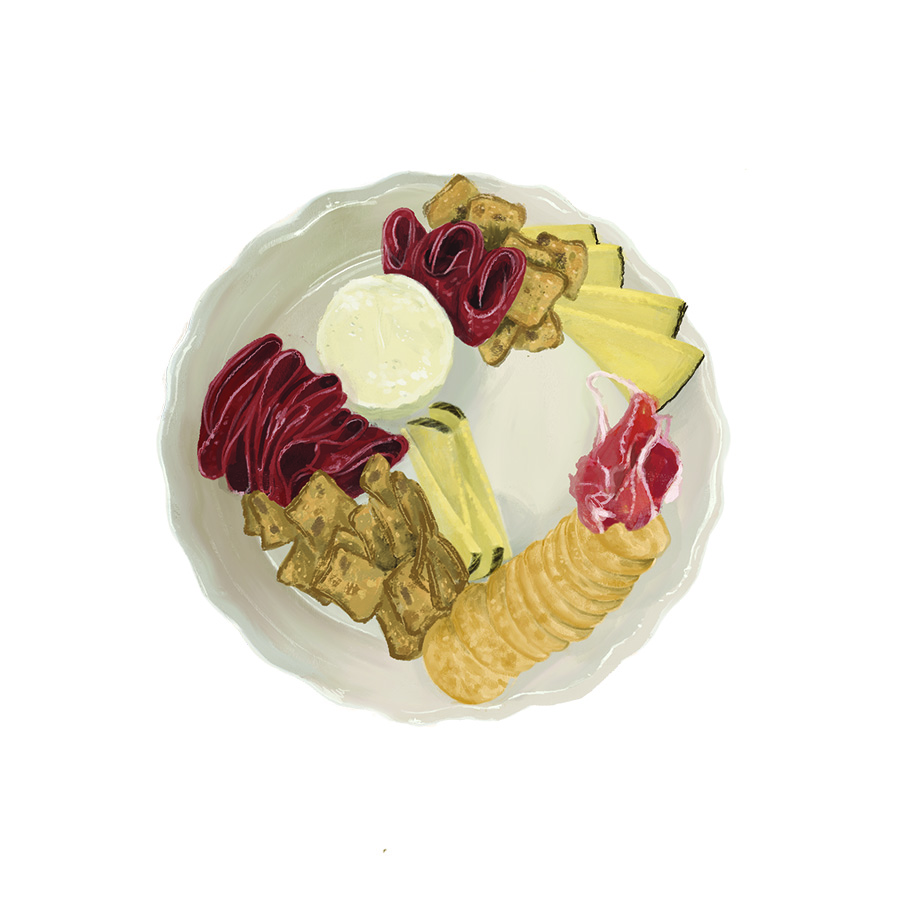 Step Four: add your crackers. On this board there are raisin rosemary crisps and assorted cracker pack.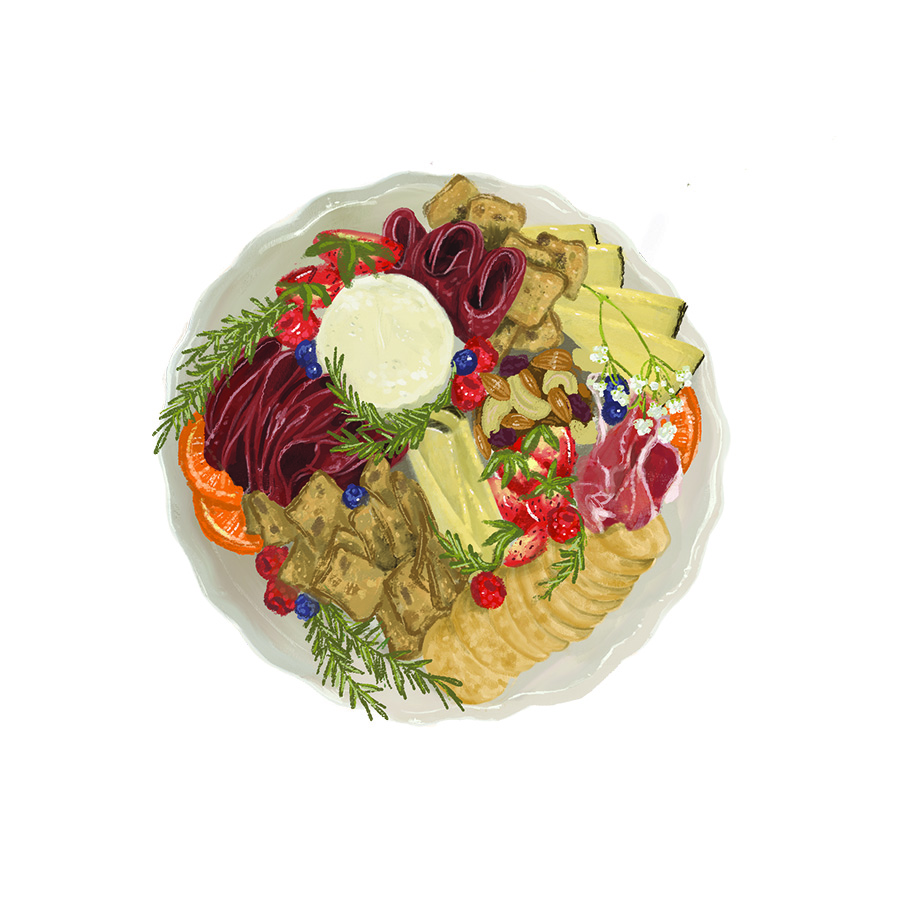 Step Five: add your fillers and garnishes. On this board there are raspberries, strawberries, blueberries, candied oranges, assorted nuts and rosemary.
• Art by Wallie Butler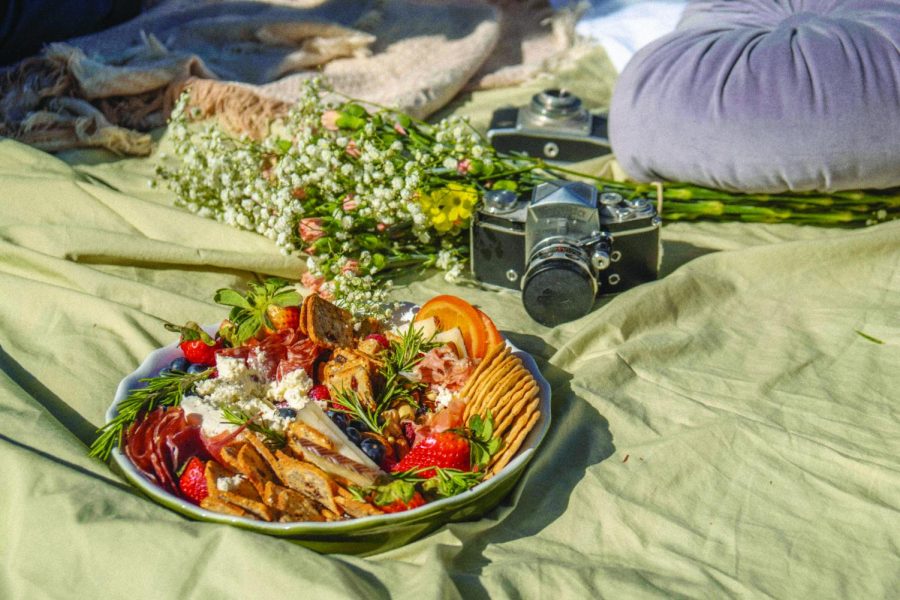 Photo by Alexa Gwyn