C-Mag Recommends: Palo Alto Restaurants
A review of tasty restaurants in Palo Alto
Palo Alto Creamery
Address: 566 Emerson St, Palo Alto
Hours: Everyday 8 a.m. – 9 p.m.
Phone: (650) 323-3131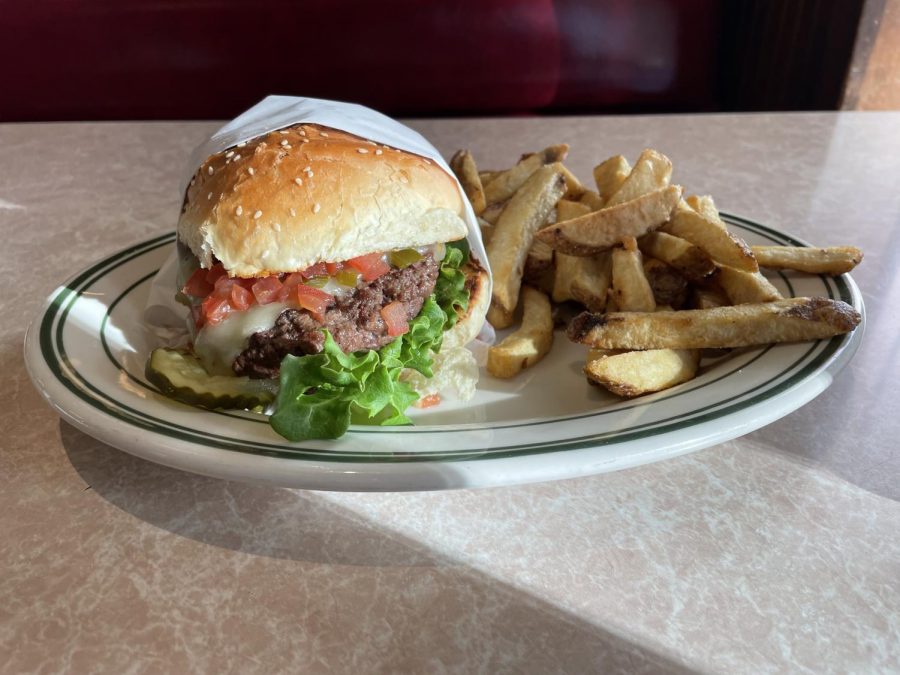 The Palo Alto Creamery is all about ambiance. Its red leather seats and hand-drawn menus give off a 1980-esque feel. However, the restaurant was uncharacteristically somewhat empty due to COVID-19 restrictions, along with an outside dining option. I ordered the Atomic Burger, which came with fries and an Oreo milkshake. The milkshake came first, in a tall, glass cup with a spoon. It was creamy, although slightly thin. However, there is an option to have your shake "thick" for additional charge. It came with a refill about equivalent to another cup of the milkshake. The Atomic Burger, with a fluffy bun and spicy sauce on the side, was decently good. I definitely recommend putting the sauce in the burger, as it makes the flavors stand out a lot more. The fries that came with the Atomic Burger came with the skin, and due to their larger volume (per fry), they seemed more like wedges than fries. The handful of fries came with ketchup, which was quite cold in contrast to the fries' warmth, and slight crunch. Overall, I would say that the diner is more about the experience than the food, but it doesn't lack either, which is impressive, especially given the circumstances under which it is operating.
Palo Alto Cafe
Address: 2675 Middlefield Rd A, Palo Alto
Hours: Everyday 6:30 a.m. – 5 p.m.
Phone: (650) 322-8644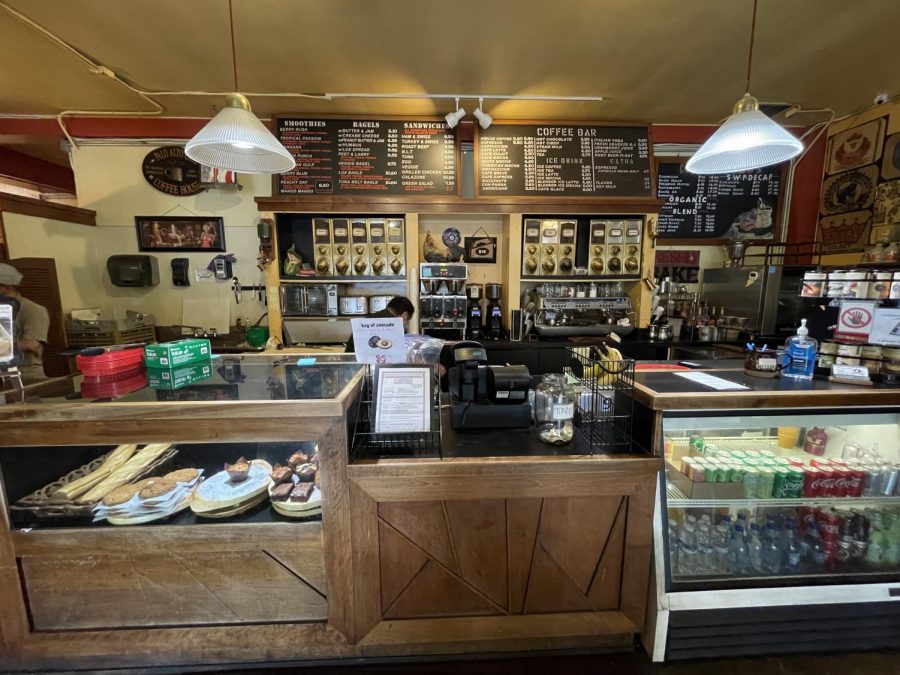 You can find the Palo Alto Cafe in the corner of midtown where it never seems to be empty but always has room for more customers. The rustic atmosphere of the cafe is very inviting with the whir of coffee machines in the background. I ordered a Calzone, a chicken, mushroom, and onion sandwich with cheese and pesto sauce. While the sandwich was creamy and slightly heavy, their Mocha Java complimented it well. Despite the coffee being just short of scorching, I enjoyed the chocolate flavors and finished the coffee before my sandwich! My sandwich came with a regular bag of Lay's chips, providing a crunch that wasn't present in the sandwich (not that it needed it). The Palo Alto Cafe definitely satisfied my hunger, and I was very full by the time I finished everything I had ordered. Overall, I think that the Palo Alto Cafe is a great place to sit, relax, and do your work. I would definitely recommend getting their Mocha Java because it tasted great and provided me with just the right boost of energy.
Terún
Address: 448 California Ave, Palo Alto
Hours: Everyday 5 p.m. – 9 p.m, Thursday through Sunday 11:30 a.m. – 2 p.m. in addition.
Phone: (650) 600-8310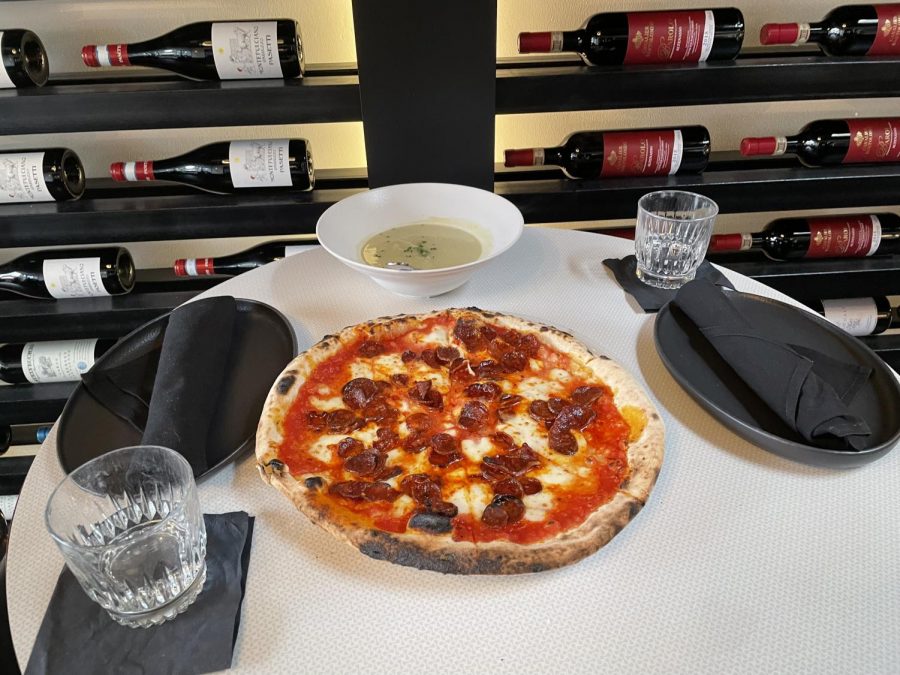 Terún is almost always packed, and my visit was not an exception. With tables practically booked for the entire night, when I arrived, I wasn't sure if I was going to be seated. I ordered the Terún, a pizza, and their soup of the day. Both arrived at the same time fairly quickly, despite the many customers dining there. The soup of the day was a fennel potato-lemon purée. It was very light and had some flavor, though contained little to no salt. This dish might be for an acquired taste because I was not able to finish the soup. The pizza however, was excellent. Its cheese is treated as a topping rather than a base for the dish, and its crisp pepperonis add a nice touch of heat. Overall, I would say that Terún's pizzas are great, if you can get a reservation. If you want to order the soup of the day though, make sure to ask what it is, first.