C-Mag Recommends: What to do Over Summer Break
Fun summer activities for vaccinated students and their friends and families.
Make jewelry
Making jewelry has become extremely popular over the pandemic. Having fun with friends or family while making beaded rings or necklaces can make a jewelry piece have so much more meaning than if you were to buy it.
Rent out a movie theater with your friends
As people start to become vaccinated and Santa Clara goes down in tiers, movie theaters are opening up. You can rent out a whole theater for $100 and it can be a very fun way to hang out with your friends as the pandemic starts to loosen its restrictions.
Go thrifting
Buying more clothes is never a problem, but making sure you are shopping sustainably is key. Head to your local thrift stores or venture out and find some vintage shops in the city.
Pick up a book to read
Take time every day and dedicate it to a new romance or fantasy book that can instantly brighten up your day. Here are a couple of recommendations:
The Invisible Life of Addie Larue by V.E. Schwab
The Push by Ashley Audrain
Writers and Lovers by Lily king
The Other Boleyn Girl by Philippa Gregory
Devolution by Max Brooks
Treat yourself to a you-date
Being in touch with yourself is key, and one of the best ways to do that is dedicating a day all to yourself and making yourself feel better. Treat yourself to your favorite foods, desserts and activities. Doing it all by yourself will create a whole new experience in your life.
About the Writer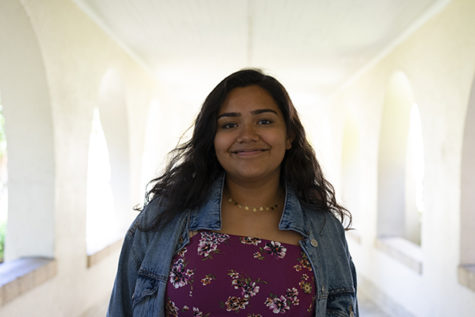 Sukhman Sahota, Creative Adviser
2018-2019 - Staff Writer

2019-2020 - Social Media Manager

2020-2021 - Creative Adviser

Hear more about me!