Machine Gun Kelly (MGK) delivered an explosive performance on Sunday evening, October 10th, to a packed crowd at San Francisco's Bill Graham Civic Auditorium. The evening launched with MGK emerging out of a giant pill bottle performing "Title Track" while perched atop the bottle. Set against a backdrop of enlarged containers of medicine, horned skulls and neon pink hues, MGK pumped raspy, deep vocals into the auditorium at high decibels.
He darted across the stage donning his shiny plastic pants which reflected the spotlights and a fuzzy argyle sweater that was clearly too hot and subsequently ditched after three songs, but continued to make its presence known as its pills lingered in the air. A pink baseball cap also on sale at the merch booth for forty dollars completed the outfit.
 The audience's pent up energy was palpable. Friends screamed, filmed, danced and bonded. In the wake of the lockdown, the concert was a powerful antidote to seemingly endless time spent cooped up at home.  
Anticipating upcoming events adds excitement and lightens the stress teens undergo. Paly junior Lara Lew-Strass looked forward to the concert all week. "It was a really unique experience after having been [in quarantine] for so long," Lew-Strass said. "I had a really good time."
Dancing, jumping and mesmerizing his audience, MGK played a combination of unreleased songs from an upcoming album, due to be released in 2022, as well as songs from his newest album, Tickets to My Downfall, and his 2019 album, Hotel Diablo. Crowd favorites included: "I think I'm OKAY," "My Ex's Best Friend," and "Concert for Aliens."
A special guest watched MGK's performance from the side of the stage. His daughter, Casie, sat with two friends, and she received loud cheers from the audience when MGK invited her out to greet the fans.
MGK never failed to surprise, sprinting through the crowd to sing a few songs from the back of the house. There was not a bad seat in the place. MGK worked the venue from all angles, dancing atop the DJ booth and playing guitar while bursts of flames lit up the stage. An oversized video screen brought brightly colored images to life in every corner of the auditorium. "The concert itself was really visually appealing," Paly junior Aanika Doshi said. "The set was so cool, and MGK had a lot of energy and a great stage presence."
After a year of remote school and COVID-19 precautions, the MGK concert attracted hundreds of teenagers and young adults from across the Bay Area, giving us a chance to come together, let off steam and have fun. For those in attendance, MGK put on a show that will not be forgotten.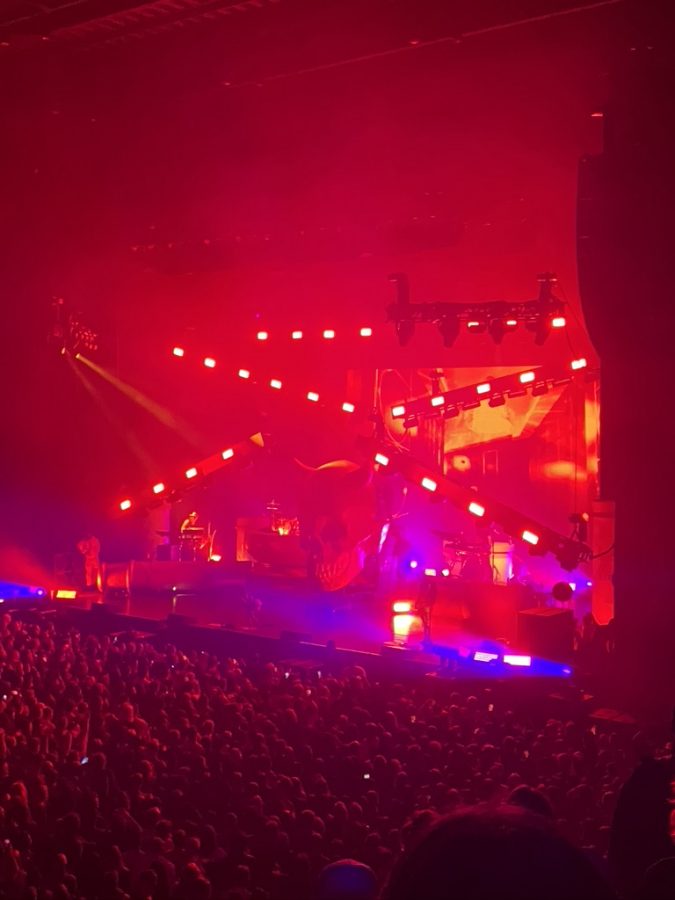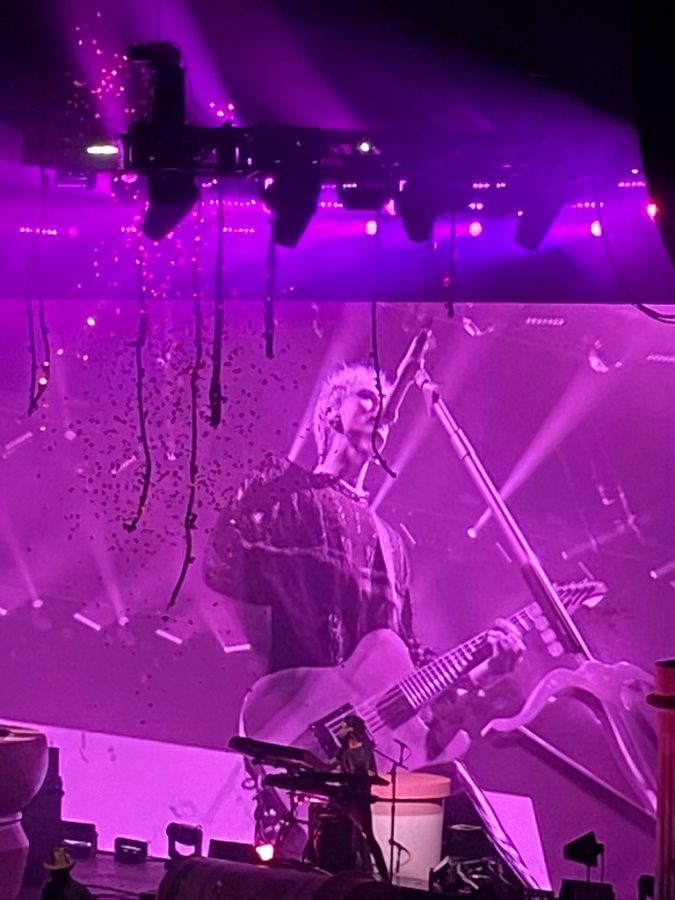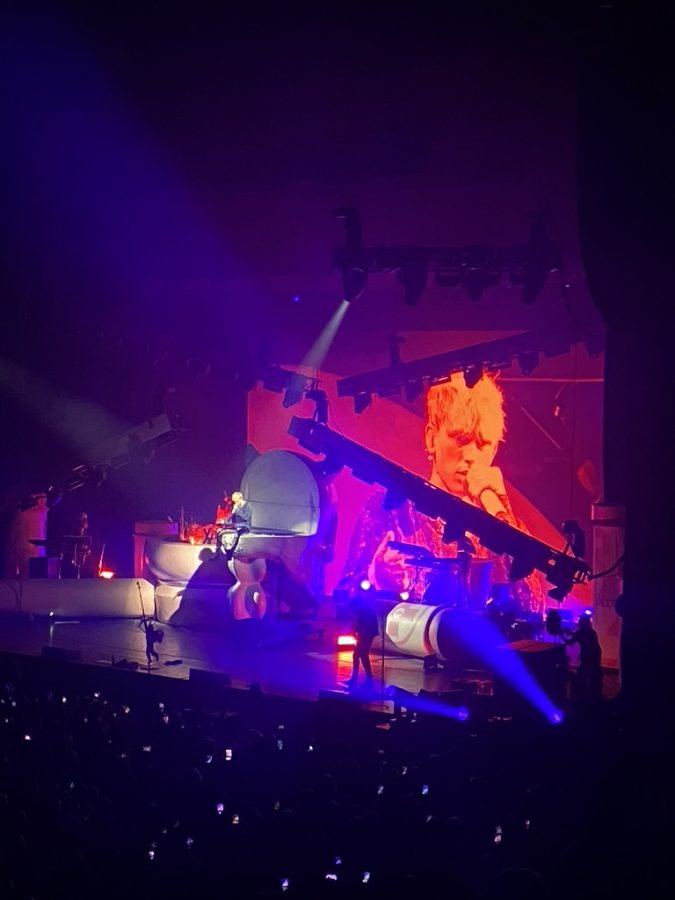 Photos by Aanika Doshi, Lara Lew-Strass and Anna Markesky