While My Guitar Gently Weeps
Guitars played a major role in music for decades but with the recent lack of interest in the instrument, will they be buried underground?
Hang on for a minute...we're trying to find some more stories you might like.
With music constantly evolving the trends that define the standards for popular music are developing with it, pushing the limits of physical instruments. Throughout the past decade the number of guitars heard in modern music have fallen drastically, and there is no way of knowing when and if they will become relevant again. Well known guitar companies such as Fender, Ibanez and Gibson make instruments that are used across the world by many musicians. However, with the decline in use of the guitar, these companies have begun to struggle.
Many of these corporations have recently reported huge losses in revenue, pushing them to make economic sacrifices. In 2013, Fender withdrew their initial public offering, or IPO, due to poor market conditions and slow sales. In addition, Gibson filed for bankruptcy protection in May of 2018 after spending copious amounts of money acquiring smaller brands and working on a guitar that tunes itself electronically. Due to these losses, a spotlight has been cast on the decreasing number of guitarists who used their unique talents to inspire millions to pick up the instrument, who are also refered to as guitar heroes. Now people are creating music almost entirely digitally, using beats and loops with computer software apps such as Ableton and Pro-Tools, consequently letting real instrumental talent slip into the shadows.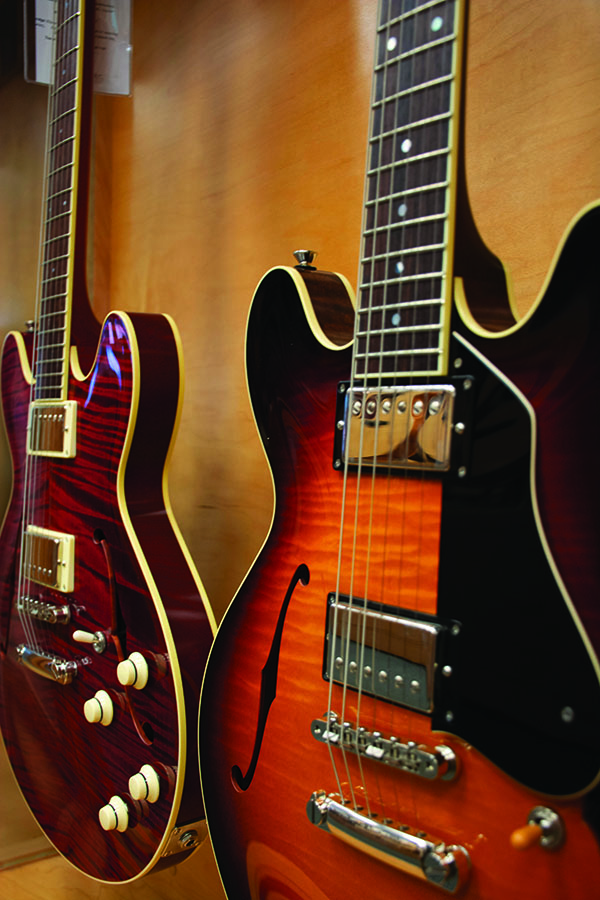 Although the decline of the guitar serves as a prominent discussion, it is imperative that rise of guitar be acknowledged in a similar manner. The electric guitar was invented in the early '30s; blues and early rock icons such as John Lee Hooker, Link Wray and Muddy Waters composed the first wave of guitar heroes. Next came the virtuosic guitarists: Eric Clapton, Jimmy Page and Keith Richards, to name a few. During this period, guitar sales hit an all time high, and 1.8 million were sold in 1974. Five years later, the Japanese electronics company Tascam invented the Portastudio, a device that gave any musician the ability to record a number of tracks onto a cassette. This innovation was a huge success and became a valuable asset to musicians everywhere, particularly guitarists, granting them the ability to overdub their parts, making their music more complex and innovative, as well as assisting in the economic success of the instrument.
At the dawn of the '80s, hair metal, a genre that fused the excessive attitude of pop with the heavier sounds of metal started to become more prominent within the music industry. Eddie Van Halen and Slash, rockstars of the time, enthralled audiences with their grandiose and flashy styles of playing. Towards the end of the decade, people's music preferences began to shift from the happy-go-lucky feel of metal to the darker, more serious demeanor of grunge. Grunge was a short lived movement in the early '90s that bought many new people to the guitar. At the forefront of the movement was the angsty rock icon Kurt Cobain, whose short-lived time in the spotlight inspired many. Since then, we have seen fewer bands that have guitarists whose talent and style is unique to only them. Critics and fans alike have said that rock seems to be absorbing the characteristics of jazz and blues, in the way that rock appears more as an influence in modern music rather than a universally popular and stand-alone genre.
Kiki Chang, a music producer who runs a Palo Alto studio in his free time, works with many local artists. Chang got his start in music in 1988, around the time metal hit its peak. "Thirty years ago, guitar's role was more prominent. But the guitar as an instrument has made no technological advancements in well," Chang said. "Towards the late 90s, electronic and hip hop began to dominate the market. Now, 20 years later, music festivals, like Coachella, as well as the market [within the music industry] are quickly moving away from harder edged music."
Chang also spoke on the tactile draw that guitars have. "When making [modern] music, everything is centered around beats instead of individual notes. That's the thing about guitar, it's such a soulful instrument. Almost like a representation of the vocal cords."
Despite the guitar's recent financial misfortunes, this does not mean that the guitar industry has ceased production. The oversaturation of the guitar market during the height of rock music in the '60s, has allowed the used market to boom. Gryphon Stringed Instruments, a guitar store in Palo Alto, now primarily sells used guitars, basses and mandolins, but started their company in 1969 when guitars were abundant throughout the nation.
Gryphon's sale manager, Matthew Lynch, has not seen a decline in sales. "The used guitar market has been much bigger than in past years," Lynch said. Additionally, Lynch added that the declining fortunes of big names such as Guitar Center and the aforementioned Gibson, are associated with the way they are run. On new people taking up the instrument, Lynch believes that the guitar can still evoke interest in beginners. "The interest in learning guitar is still there … but I think we're just seeing less and less standout guitar players in new bands."
Walt Zeigler, a Palo Alto High School alumni who graduated in 1991, was a music instructor at the School of Rock from 2012 to 2018. He states that kids simply are not educated about older music. "We picked music [for the kids to play] that stands the test of time, be that modern music that uses guitars as a rhythmic background or an '80s act like Living Colour, featuring virtuoso's like Vernon Reid," Zeigler said. "Innovation is key here, because no one new seems to be popping up."
School of Rock promotes the education of today's youth in regards to the greatest hits in music that otherwise would soon be buried under the music of today. "When you're young, you love music but know very little about it. I find that the older you get, the more you appreciate it. It's all about learning and listening," Zeigler said.
Even if guitars do not dominate the radio or popular culture, we can still cherish the beloved instrument and revived the work of the prominent guitarists who may begin to fade into the backs of our minds. With music's evolution, veterans and novices alike can agree that there will be a whole new generation of musicians wanting to play guitar and a unique genre that will emerge as a result.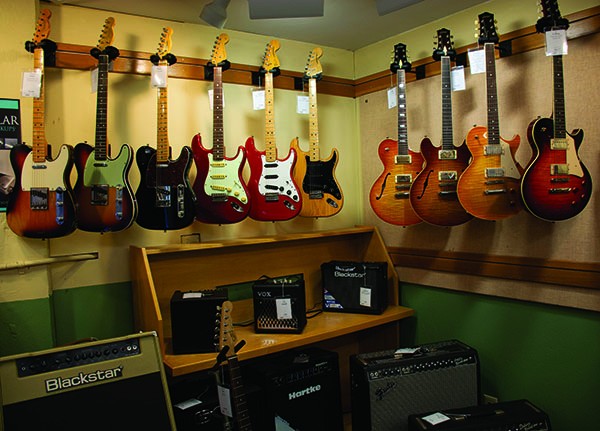 About the Contributors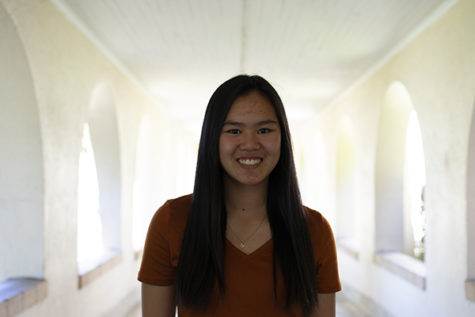 Kailee Correll, Copy Editor

When deciding which publication she wanted to join, junior Kailee Correll believes that C Mag seemed like the perfect fit because of its amazing designs,...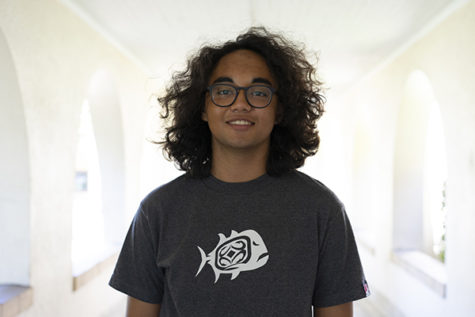 Theo Lim-Jisra, Copy Editor

Theo's passion for music and writing is what drove him to join C Magazine. His favorite part of being on the staff is getting to meet and collaborate...