Vegan Pastries
Sweet treats for the animal-free
Hang on for a minute...we're trying to find some more stories you might like.
Chocolate Coconut Vegan Donut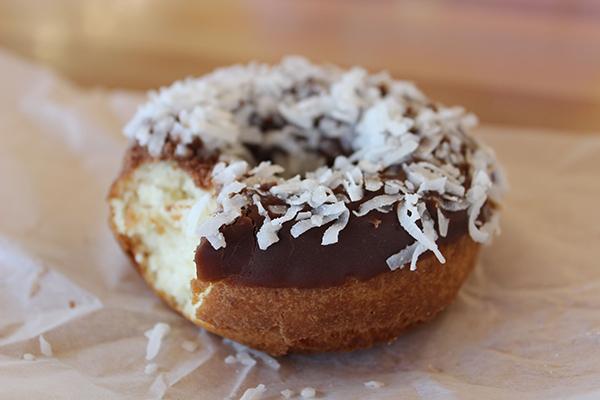 With delicious chocolate glaze and flaky coconut shavings, this Whole Foods pastry is sweet but not overwhelmingly so. The soft cake base tastes remarkably like a "real" donut with eggs and milk, but it is a vegan masterpiece. Just big enough for an indulgent treat, the donut can be yours for just $2 and would pair nicely with milk or coffee. Whole Foods also has many rotational vegan specialties such as chocolate loaves and scones.
Whole Foods Market: 774 Emerson St, Palo Alto
Vegan Lemon Poppyseed Muffin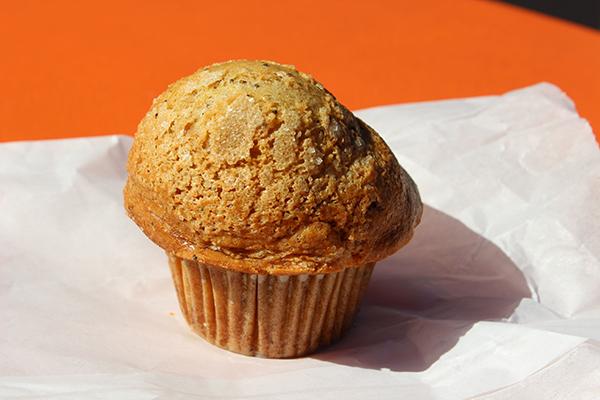 Calafia's $2.50 vegan lemon poppyseed muffin is a quick, satisfying treat. The crunchy, sugar-crusted top protects the spongy center. Lemon zest dispersed in the muffin base ensures that no part of the experience is dull. Enjoy the tea-time delicacy with coffee or hot chocolate.
Calafia Cafe & Market A Go-Go: 855 El Camino Real, Palo Alto
Vegan Red Velvet Cupcake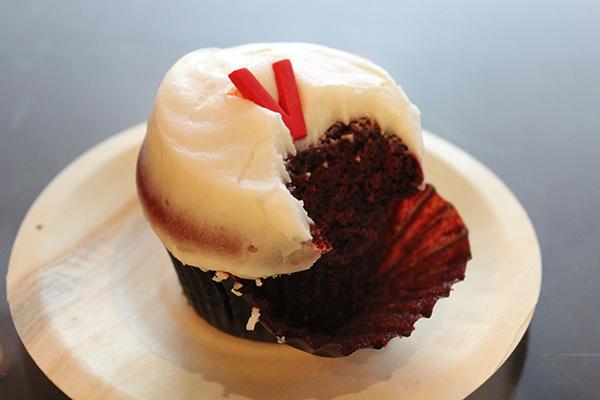 $3.75 for a cupcake is a bit much, but Sprinkles' gourmet vegan red velvet is a must-try. The coconut cream frosting is incredibly sweet, almost to the point of hurting your throat, but the "cake" part is on point. Fluffy, moist and soft, the pastry's lack of dairy and egg is unidentifiable. The warm, pocket-sized store is a welcome destination on a rainy day, and the service is as sweet as the cupcakes.
Sprinkles Cupcakes: 393 Stanford Shopping Ctr, Palo Alto