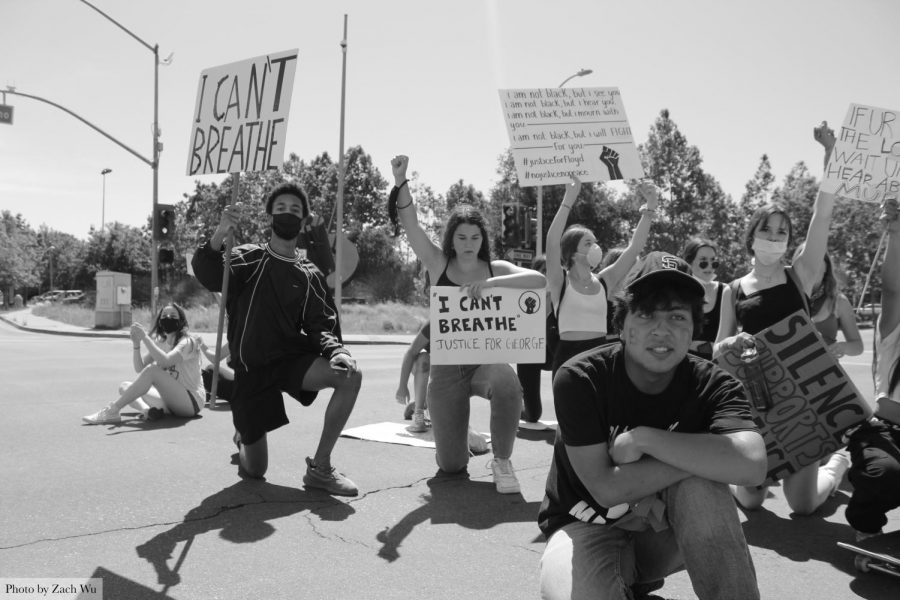 Demonstrators have rallied together in recent weeks to protest the unjust death of George Floyd, a man killed as a result of excessive police force during an arrest. But this event does not stand alone when you examine the last 400 years of African American injustice in the United States.
Many see the recent cases as a tipping point in the Black Lives Matter movement, an organization founded on the principles of campaigning against systematic racism and violence against Black people. Sabine Milton, a junior at Aragon High School, has become involved with the recent protests and demonstrations, sharing her personal narrative whenever possible. "[Racism] is something that has been disguised for so long and now we're all finally just saying, 'enough is enough,'" Milton said. "I want people to realize that this is happening, that there's no ignoring it anymore."
Milton mostly supported the movement through speaking out on social media and attending protests until she was given the opportunity to share her story with a larger audience. At a protest in San Mateo organized by Coalition Z, a youth-led organization dedicated to bringing political reform and Gen Z representation in government, Milton expected to present to an audience of 500 people, only to find out it was closer to 2000.
In her speech, Milton shared her perspective and experiences to show the reality she lives everyday. "I wanted to show what had an effect on me, like how police brutality has had an effect on me and my family," Milton said. "I knew it might not pertain to everyone, but I wanted to focus on myself and my family to show everyone else that this is very real."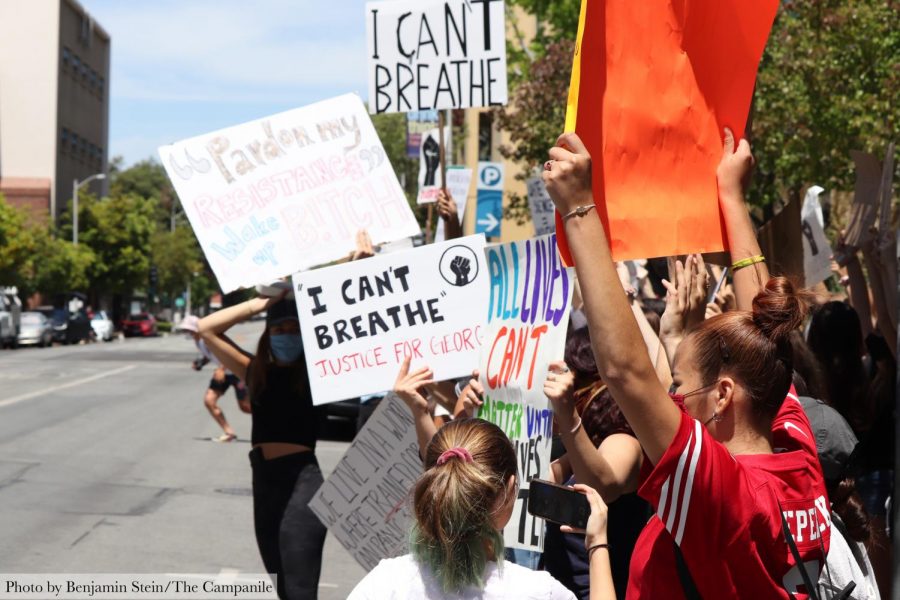 Other students have also taken the extra step to publicly speak out at protests and voice their opinions, including Kaili Spooner, a junior at Moreau Catholic High School and Vice President of her school's Black Student Union. Spooner has become very active in the recent surge against racial injustice and especially emphasizes the need to ban together as a larger community. "Everyone should be getting involved, it does not matter what you look like," Spooner said. "You must get involved and we must change this for the future generations."
Spooner also recognizes that this wave of activism can also be applied to other campaigns. "Yes, we need to fight for people of color, but there are so many other things too," Spooner said. "If we can all stand together on this, imagine what else we can fight for, like the lives of the LGBTQ+ community and more." This message of collaboration motivates individuals to see that the fight for justice is not fought alone nor is it exclusive to any demographic.
Both Milton and Spooner have made valuable contributions to their communities, spreading awareness and inspiring others. But not everyone has the same opportunity to speak out. So, many students have turned to adapting their own platforms to contribute in any way that they can.
Paly junior Summer Sun recently started a local sticker business, making designs for friends and acquaintances. As the drive for racial justice increased, so did Sun's motivation to contribute. Sun began designing stickers that related to Black Lives Matter movement and donating the proceeds to various organizations. "I wanted to help however I could so I used my sticker company as a way to support the movement while also getting more people involved," Sun said. "I also thought since many teens like me don't have a lot of money to donate, if we worked together, then we could make a bigger impact."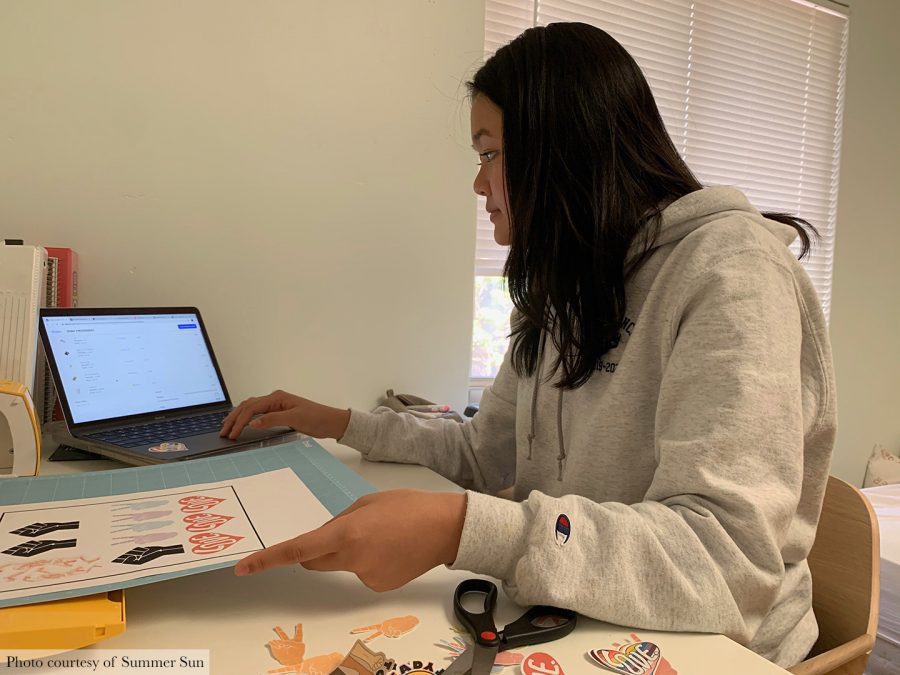 Donating money to larger organizations is a way to expand influence and shape change. "In order to make a bigger impact, we must support the big organizations that have enough power to make a real influence," Sun said. "By donating, those organizations will have more access to the resources they need to reach their goals." Sun has donated money to organizations such as Campaign Zero, NAACP, Know Your Rights, Fair Fight Action, the ACLU and the National Bail Project, which are just a few of the numerous organizations dedicated to ending racial injustices, fighting against police brutality and reforming the justice system.
In the grand scheme of things, educating the public, donating to larger organizations, signing petitions, voting and finding unique ways to contribute are all important aspects of inciting social and political change. No singular focus nor individual act will be enough, which is why we have to come together as a larger force.
The combined efforts of the nation have already made an impact on the policies of our country. Among other initiatives, just last week on June 8, 2020, House Democrats introduced the Justice in Policing Act of 2020, which aims to "hold law enforcement accountable for misconduct in court, improve transparency through data collection and reform police training and policies." While much of the proposals were crafted prior to the most recent events, it is clear that the power of the people brought this issue to light.
This is clearly a step in the right direction, but like the legislation, there is still a long way to go before there are fundamental changes in this country. "The teens and young adults of Gen Z have the ability to make real change that the generations that came before us have yet to do," Sun said. "I hope that our generation is the one that can make a real change that lasts forever not just in police reforms, but in ridding this country of racism as a whole."