Illustrative Voices
A non-profit that is using art to start tough conversations and tackle social injustices
3
MIN READ
Michael Granville takes his belief that "a picture is worth a thousand words" to a deeper meaning. A self-taught artist, Granville alongside Jordan Fong developed a non-profit organization, Illustrative Voices, combining their passion for activism art and their love for working with people from all backgrounds.
Granville says the goal for Illustrative Voices is to "break down the walls and the taboos of creating a space where people can go and have uncomfortable conversations, or even just share personal stories, about social justice." Granville and Fong had the inspiration to begin the non-profit after they saw the built up emotion that erupted from frustrated minorities after the murder of George Floyd. By creating Illustrative Voices, Granville explains how they aim to "put a face to these social injustices".
"Once you know somebody and once you break down the walls of segregation that we have growing up, then… instead of generalizing, you can put a name to that person because you heard his story," Granville said.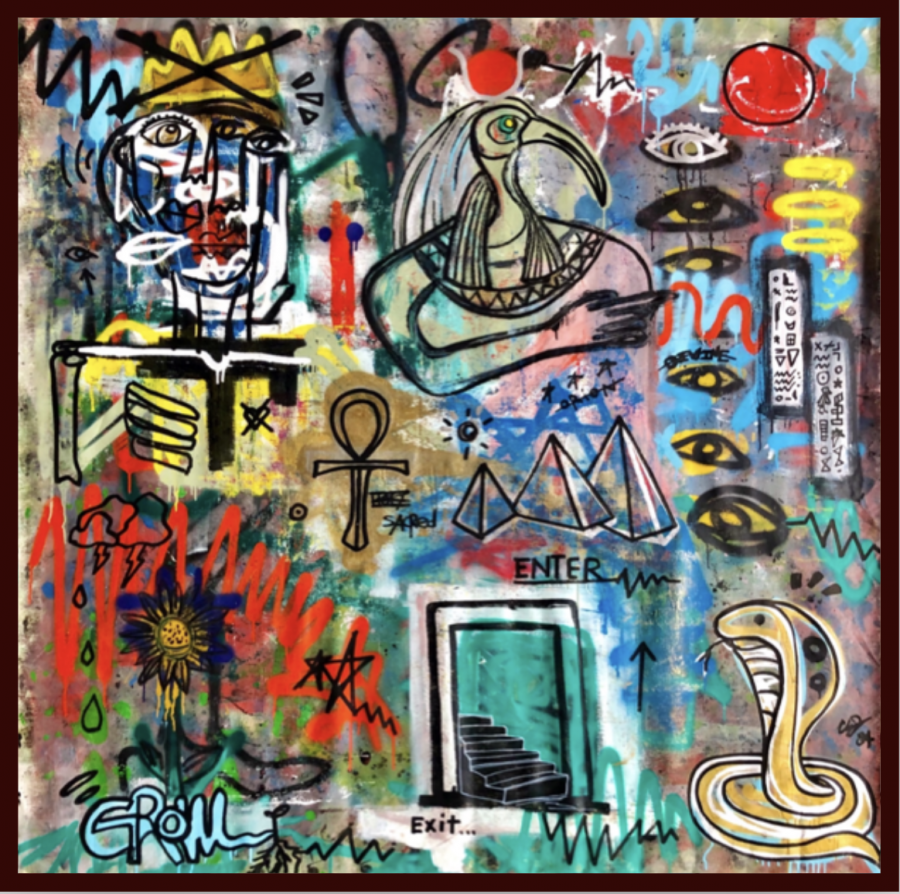 Furthermore, he adds that this type of sharing can bring us closer. "It's uncomfortable to be the messenger of a story, or uncomfortable to be the one receiving it. But from these stories, hopefully we can get together and put a face behind these social injustices and therefore we can hopefully move forward and be the people to protect those marginalized individuals."
The co-founders created an online exhibition that serves a virtual-reality style gallery that is 3D and interactive to all audiences, even after the live exhibition has ended. Live exhibitions are held monthly over Zoom, each with a new social justice theme. Last month's theme was "Empower", a social justice exhibition for all races who "wanted to express their feelings about Black history and what they've learned from it, what they want to learn from it, or what, if they were a Black artist, is Black history, and what is your story." Other past exhibition themes include, "Broken", an exhibition about bullying, "2020 Hindsight", an exhibition about the events of 2020, and "Oneness", an exhibition about identity.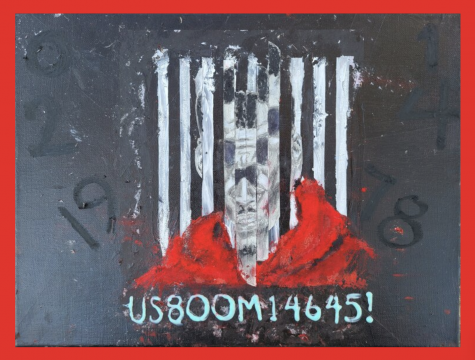 These exhibitions welcome all mediums, including clay and even animations. Granville expresses that the importance of these exhibitions is not the experience of the artist, but the story, and the voice behind their art. "We welcome all art, even down to stick figures. What we want is the story behind the art, we want the artist to open up these conversations," Granville said.
Illustrative Voices welcomes all artists who are interested in participating in these exhibitions to apply at their website. "I think after what we've gone through this past year, we've all expanded our horizons on how to stay connected. And Illustrative Voices is a product of that experience, of wanting to reach out and find the greater good in each other, and see how much we can do united rather than separated," Granville said. "Illustrative voices is all about bringing unity to the community. And it's going to start with our youth. So hopefully, we will get you guys out here. Even if it's to look, to participate, or just to share."
"Devotion", a social justice exhibition about love, is the next Illustrative Voices theme that will take place on Wednesday, April 14th.
To visit past exhibitions check out these links below!
Oneness: A Social Justice Exhibition About Identity
https://artspaces.kunstmatrix.com/en/exhibition/4069367/oneness-a-social-justice-exhibition-about-identity
2020 Hindsight: A Social Justice Exhibition About 2020
https://artspaces.kunstmatrix.com/en/exhibition/3860792/2020-hindsight-a-social-justice-exhibition
Broken: A Social Justice Exhibition About Bullying
https://artspaces.kunstmatrix.com/en/exhibition/2746718/broken-a-social-justice-exhibition