By Lia Salvatierra, C Mag Editor in Chief Since we were young, the concept of excess paper usage has...
Migrating from misery, thousands of individuals who seek refuge from persecution...
Staring at the seven race options on the Common Application, I can't help but think...
During school hours Kamal Vilms is a helper and a friend to students here on...
The American suffrage movement, where millions of women across the country campaigned...
The highest accolade that any actor or actress can receive is an Oscar. The award recognizes their...
When approaching the building on 214 Homer Avenue, the words Palo Alto Bread are visible above the...
Creativity flourishes with limitations, inspiration is a byproduct of constraints. Yet in today's digital world, the usual restrictions that come with creating art seem...
January 26, 2018
An overwhelming stomach ache can be quickly, and effectively,...
January 18, 2018
What will be the 2010's defining musical genre? Each decade...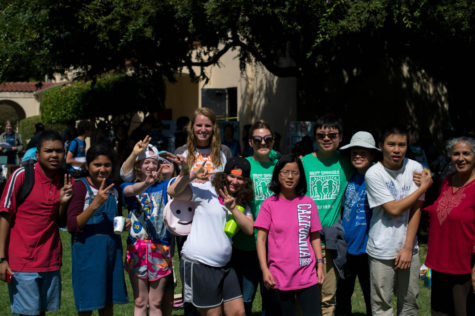 October 20, 2017
The special education department at Paly consists of more than...