High Speed Hobbies
Each type of car has a unique history and subculture, which many in Palo Alto adore
As a young child, Paly parent Drew Hudacek loved cars—he could tell you the year, make and model of just about every other car parked on the street even after just a fleeting glance. However, there was one car that caught his eye more than any other: the 1988 BMW 535i. Seeing his friend's dad roll one into his driveway as a kid, it stuck with him forever.
"I remember the kind of look and feel and smell of the car," Hudaceck said. "I remember just being mesmerized by the car and by the way he drove it."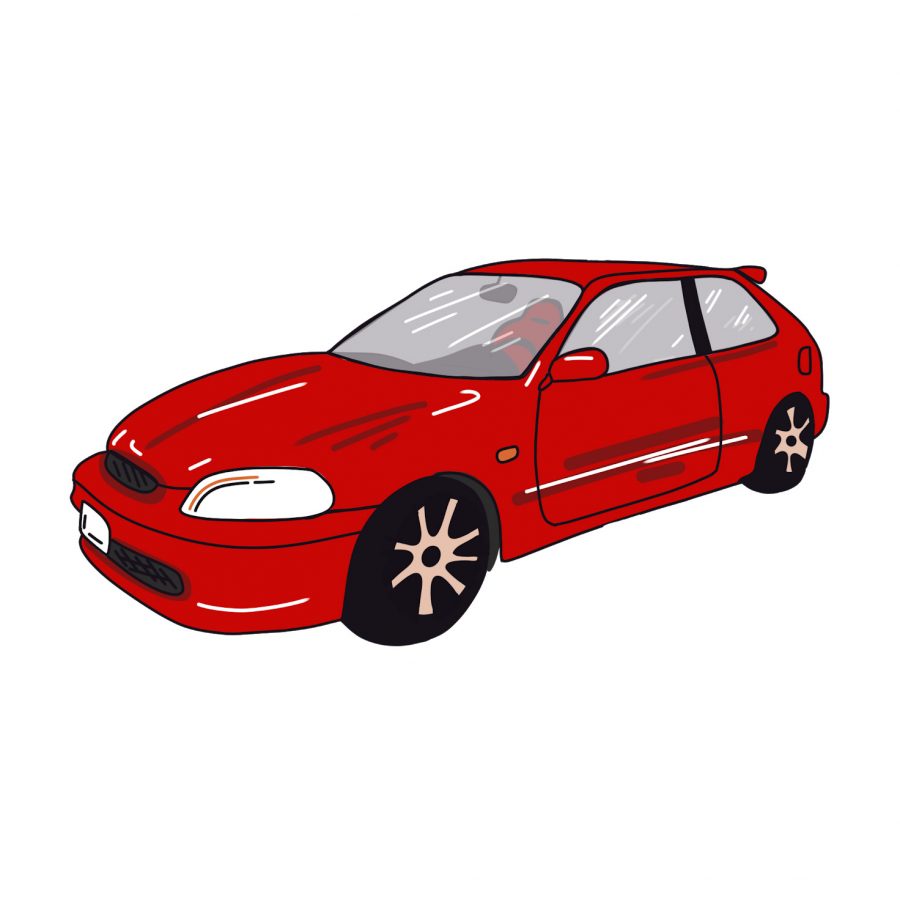 Decades later, the same car Hudacek fantasized about as a kid now sits in his garage, alongside his other Porsche sports cars and a BMW convertible.
Over the last few decades, Hudacek has transformed his childhood dream into an intense hobby of collecting and flipping sports cars. Whether he's driving at the track, working on his cars at home or going on a relaxing Sunday drive, cars are what's on Hudacek's mind.
Although Hudacek has had years of experience under his belt, there are many others within the car community who do not. In fact, because there are dozens of subcultures within the broader car community, car cultures capture an extremely diverse mix of people who share a passion for cars all in their own unique ways.
Whether it be like Robert Henderson, another Paly parent who has been a car detailer for over twenty years and collector of cars he rarely drives, or Andrew Schultz and Marc Guillet, who have a fascination with the race track, they all see cars as more than a machine to get one from point A to point B.
Like Hudacek, Henderson's love for automobiles started at an early age. His devotion started as soon as he laid eyes on that one special car- a Porsche 911. "That was the moment when I realized cars are my passion," Henderson said. "I did everything in my power to earn money so that when I had my license, I could finally have a car."
After years of hard work, going from mowing lawns and then moving on to detailing cars, Henderson was finally able to purchase his first car, a 1982 Volkswagen rabbit. His admiration for cars skyrocketed, and after that, he slowly worked his way up the car hierarchy. Henderson has now gone through a total of 90 cars in his lifetime, buying and reselling along the way.
Henderson treats each car with extreme care. Every piece of machinery—regardless of size, shape or color—like a work of art. "Unlike some of the other guys, I don't race my cars, my cars are always clean," Henderson said. "Any kind of marks and such, would drive me nuts."
Another subculture of car culture are the track racers. Unlike Henderson, they prefer to keep their cars on the run going as fast as possible. Amateur racers like Marc Guillet take their cars to the track to clock in their best times.
"
[Racing] is often an escape from a world that sometimes has layers of problems that can't be solved."
— Marc Guillet
"[Racing] is often an escape from a world that sometimes has layers of problems that can't be solved," Guillet said. "If you're driving on a track for two or three hours, you're just thinking about that." There is also an aspect of excitement while racing. "You're getting an endorphin release from this exhilarating experience of tactically taking a turn at the exact right moment or hitting the accelerator while turning the wheel," Guillet said.
Not only has car culture been a prominent part of older generations, but it has recently begun to manifest itself into younger generations. Junior Riley Herron's interest in cars has been passed down through her family line.
"My dad and grandpa rebuilt an engine together and other pieces of cars, from the suspension to the seats, from bumper to bumper," Herron said. "This is what influenced my dad to get interested in the mechanics of cars over simply just the looks.''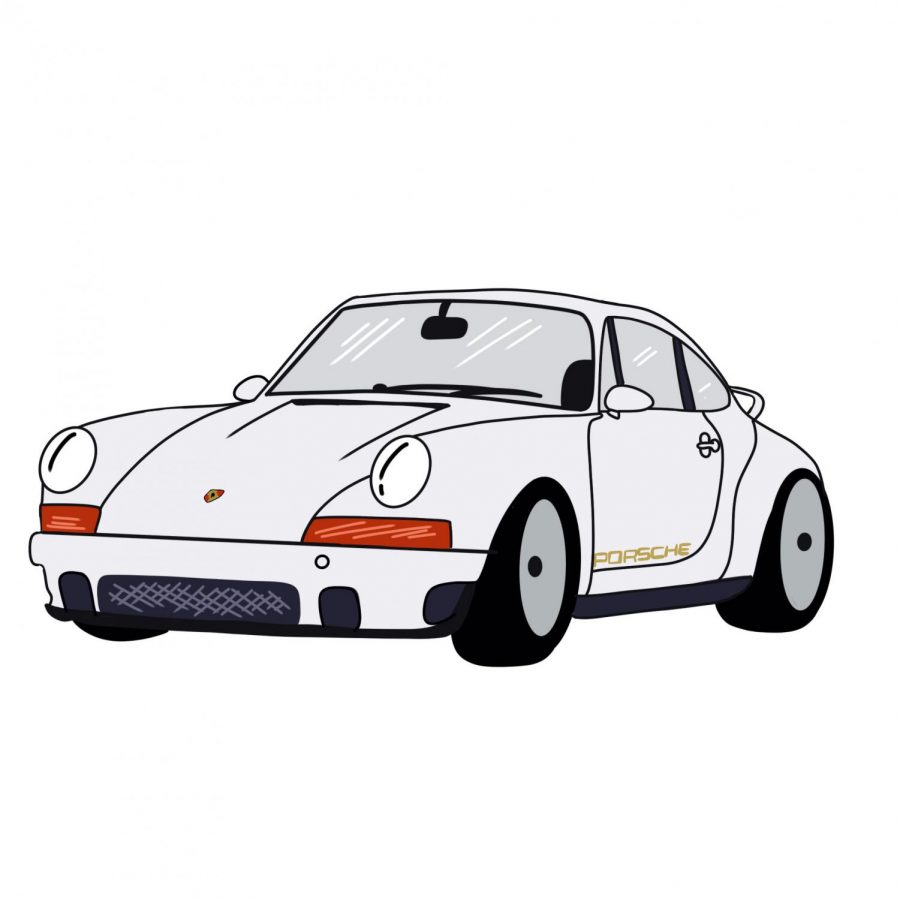 Influenced by her father and the many cars he owned as she grew up, Herron was determined to learn more.
In January of this year, Herron's family purchased a 2018 Miata MX-5, a growing family tradition. "When I was around six years old my grandpa gifted my dad his old Miata which I completely adored, so I hope this is something that will continue to be passed down," Herron said.
Miatas are very well known in the car community for their convenient small size, affordable price and the ability to be simply adapted and modified.
"Sometimes I feel like I'm driving a go-cart; it is super fun to drive and has given me so much confidence as a driver," Herron said.
As an extremely personalized community, where many choose to customize their car from the inside out, Miata owners feel a connection between one another.
"When I'm driving around and see another Miata, we both get ecstatic and wave at each other which I find so intriguing considering we know nothing about each other except for the fact that we drive the same car," Herron said.
Since automatic cars have become the standard for car companies, manual transmission cars have been on the decline. Many involved in the car community such as Herron prefer to drive stick shift and are persistent on keeping manual transmission alive.
Similar to Herron, Paly junior Bia Rabello prefers to drive manual over automatic. "When you drive manual you can feel all of the gears and let your car rev up as high as you want," Rabello explains. "It's true that you become one with the car, once you're used to a certain vehicle and how the transmission and steering and handling feels, it becomes like an extension of your body."
Paly junior Bia Rabello is able to take control and use her car as a form of freedom and relaxation. "My favorite part about driving definitely has to be rolling down my window, breathing in the nice smells of the road where I am and completing a perfect downshift as I enter a corner or turn that I like to charge through," Rabello said.
"
I wish people would understand that girls can be "girly" and also genuinely enjoy cars."
— Bia Rabello
Rabello is currently revamping her own car to be similar to a Japan style EK9 or Civic Type R, which was never introduced to any market besides Japan. "I am a huge fan of Japanese cars; I quite literally obsess around the culture of them," Rabello said. The freedom of customization allows her to put her knowledge and vast appreciation for the vehicle to use.
"I have never felt a love so great for any hobby or subject in my entire life than my car and researching the culture around JDM cars," Rabello said.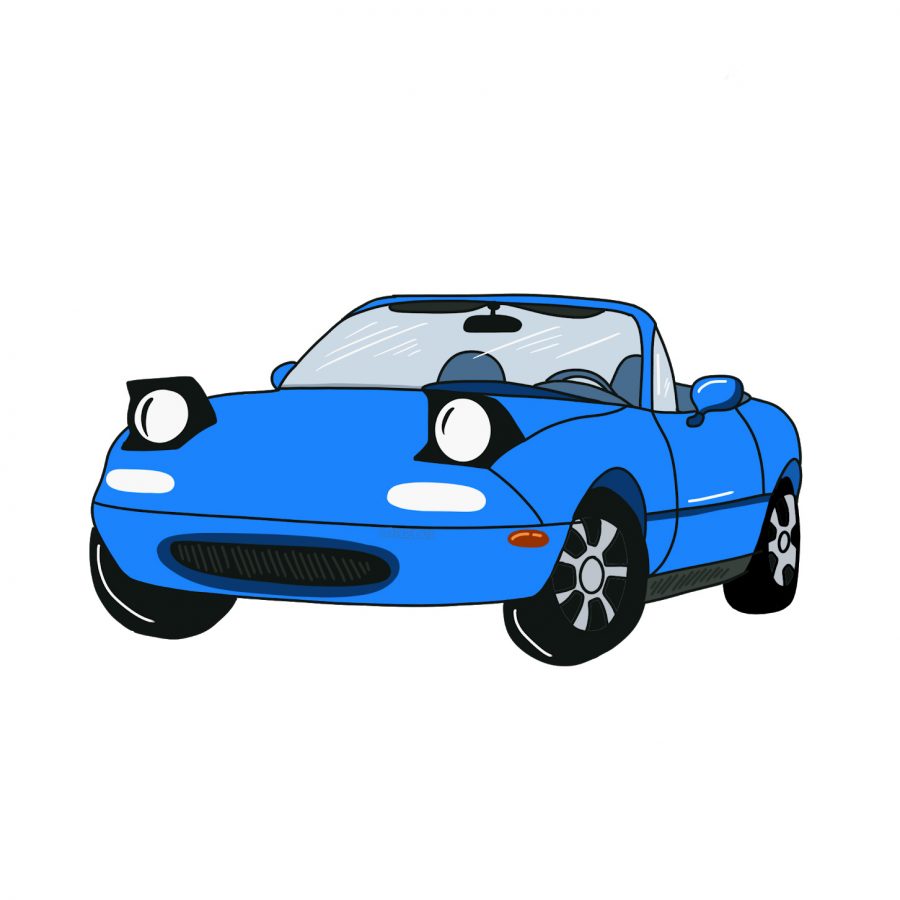 Cars have taken over Rabello's life, specifically her passion in Japanese Domestic Market (JDM) cars. The topic has helped form her relationships with a variety of people, learn what she enjoys to watch and read about. Rabello has found a true connection with the hobby of learning about different cars and the culture that surrounds them.
"I really found myself when I discovered cars and It's such a genuine and raw feeling that I never want to forget or let become tainted because of what other people might think of me," Rabello said.
Rabello hopes to be able to help and encourage those who are interested in learning about cars. "Also never forget that you can make friends and ask for help… Remember that cars shouldn't be serious; you are supposed to have fun and enjo it," Rabello said. No matter how one enjoys cars, they are always doing it right.
• Illustrations by Neela Rao