C Mag's Guide to Pumpkin Carving
A step-by-step guide to a fun fall activity!
2
MIN READ
Pumpkin carving is a fall tradition many Paly students partake in. Year after year, houses boast identical Jack O'Lantern designs. C Mag has compiled three Pinterest-inspired designs in a guide filled with hacks, ideas and varying levels of difficulty! These unique designs will spice up your fall decor and get you in the spirit for Halloween.
Materials list:
Pumpkins
Carving knives
Sharpies
Spoons
Bowl
Candles
Newspaper
Snacks! (optional but highly recommended)
Prep: Cover your work surface with newspaper to make clean up easier
Step 1: Gut the pumpkin (Pro tip! Cut out your candle hole from the bottom so the candle is easier to insert)
Step 2: Sketch out your design with a sharpie
Step 3: Carve out the design with a carving knife
Step 4: Light a candle (for a fire-free option, use a mason jar filled with fairy lights) and place the pumpkin overtop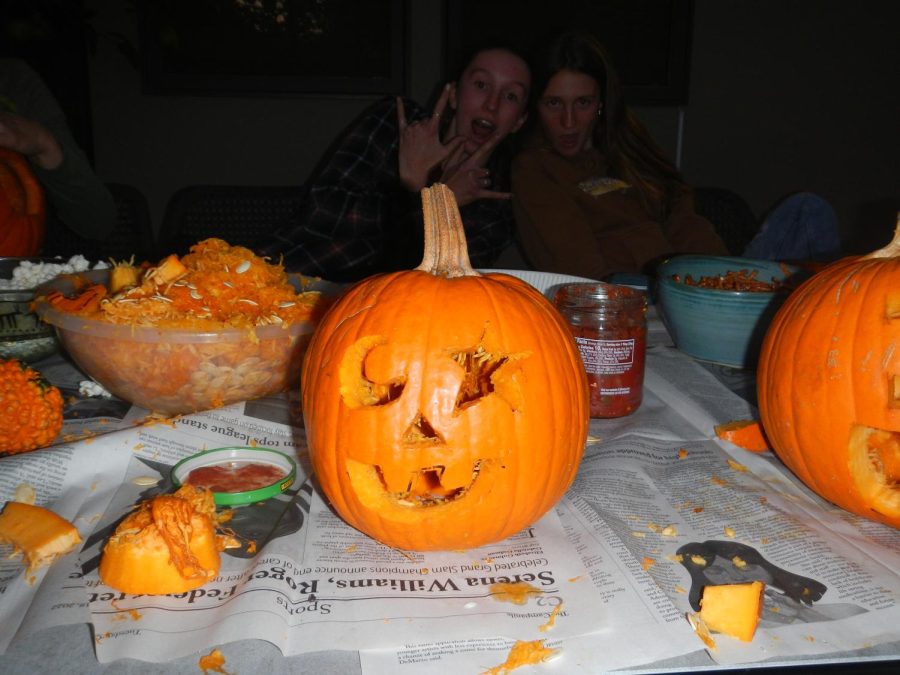 Easy: Starry Eyed Jack O'Lantern
A twist on the Halloween classic, this pumpkin sports simple cutouts in varying shapes. The Starry Eyed Jack O'Lantern is categorized as "easy" since it follows the traditional shape of a Jack O'Lantern with a modern spin!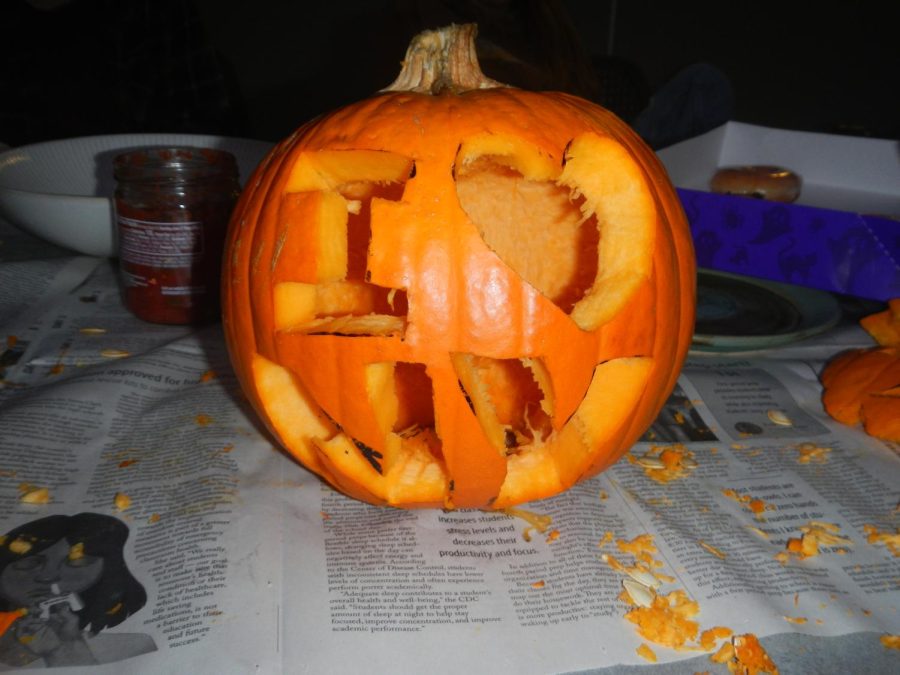 Intermediate: I ♡ NY
I ♡ NY is an iconic visual placed on various types of clothing, so why not put it on a pumpkin? This design, although listed as intermediate, is super easy to carve due to the block shaped letters! The only tricky part is getting the heart carved out right.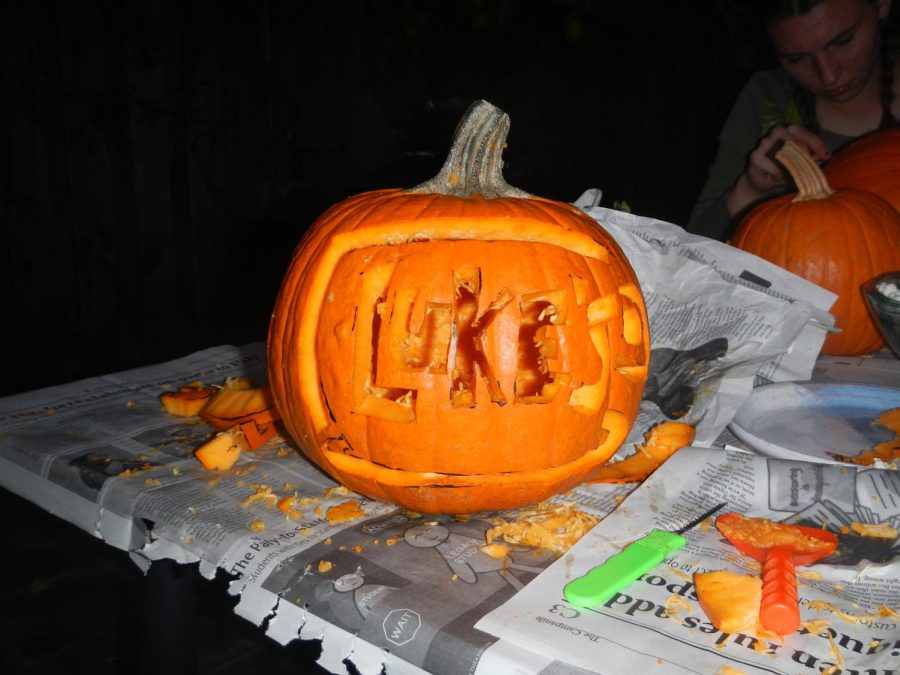 Advanced: Gilmore Girls Luke's Diner Mug
Gilmore Girls is an autumn staple here at Paly and all across the world. Luke's Diner is a classic spot where Lorelai and Rory hangout and dine. This design is in the "advanced" category because of the intricate text font and the outline of the mug.
But wait, there's more! Separate the pumpkin seeds from the pumpkin guts to roast in the oven when you're done. This is a sustainable way to limit the amount of waste produced by this activity!