Perspective: The Reality of Growing up
Coming to terms with the differences between growing up in the media versus real life
2
MIN READ
I am finally the age I have wanted to be since I was 10, and honestly I don't know how to feel about it.
I remember watching Disney Channel original movies and being awestruck by the perfect teenage lives that Disney created for its characters. Ever since then I was so excited to finally be old enough to do everything that they did. In a way, it was something that I could look forward to.
However, being 17 is nothing like how it was portrayed in my favorite movies. My days consist of coming home late from cheer practice, endless amounts of homework and never having enough time to do things that I love. Even when I find time to do things, I often use it to stay home in order to rest up for the next big assignment. It is safe to safe that younger me would not be very proud of the life that I have created for myself.
While 10 might seem like it was forever ago, it feels like just yesterday that I was playing on the playground with my friends during recess. Time has gone by so incredibly fast, and it is bittersweet that my time in Palo Alto is coming to an end, especially since I feel as though I have not taken enough time to really enjoy it.
With only a semester left of my high school experience, I hope to fill it with never-ending memories to finally accomplish the dreams of 10-year-old me. I want to go out with friends, spend time with my family and make unforgettable memories that will help me get through college. I have spent way too much time worrying about others' opinions and my own future that I have forgotten to live in the present. So as a promise to 10-year-old me, I will live my life to the fullest in the next few months, so that she can be proud of what I have accomplished.
About the Contributor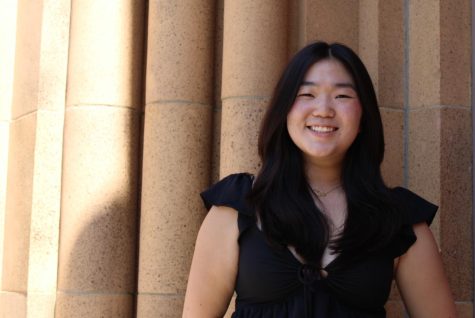 Eunchae Hong, Business Manager
2021-2022 - Staff Writer

2022-2023 - Business Manager

I joined C mag because art has always been a big part of my life. I always loved looking through...