The Era of Molly Tuttle
How a former Paly student's strength and passion for Bluegrass won her a Grammy
5
MIN READ
In the town where I was born, here on the coast of California," Palo Alto raised musician, Molly Tuttle, sings in the opening line of her song "San Francisco Blues," a popular track on her album "Crooked Tree" that won a Grammy this year.
The swift string-picking and off-beat acoustics of bluegrass music are unfamiliar to many Paly students, which is suprising considering she was once a student at Paly, but for young Molly Tuttle, this genre was the norm. Tuttle grew up in a musical household, surrounded at all times by the strumming of banjo, mandolin, or whatever other instrument her father or mother had within arms reach.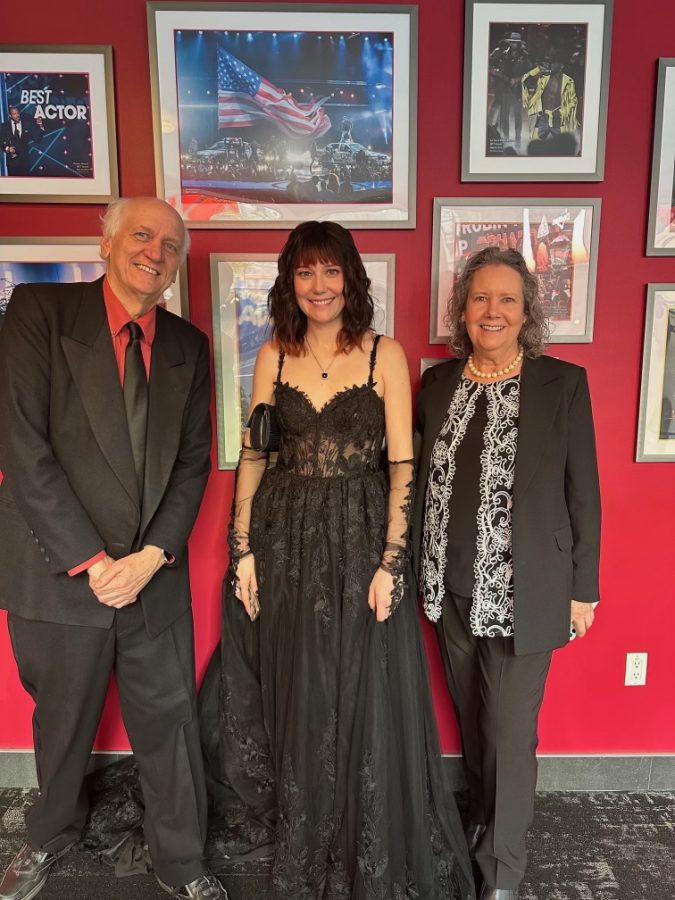 "At a very young age, she would say over and over, 'I want to play fiddle like Daddy. I want to play fiddle like Daddy,'" Maureen Roddy, the mother of Molly Tuttle, said.
As she grew up in this environment, Tuttle's parents rapidly noticed signs of the musical adeptness that guided her towards her recent grammy win.
"If she heard her dad play the banjo, she would stop crying," Roddy said. "That was an early indicator."
As she got older and began to play the instruments she had so admired, Tuttle was quickly joined by her two younger brothers in her musical endeavors.
"I think he [Tuttle's younger brother Sally] just thought, 'well, this is normal, this is life,'" Roddy said. "You sit on the couch with your dad and play music."
Tuttle did not participate in the typical Palo Alto musical programs like iSing or Paly theater because none had the bluegrass genre that she had always loved. So, as Tuttle's musical passion flourished, she performed wherever she could with her family. Roddy recalls her kids playing all over the Bay Area: at pizza parlors, the music store, Griffin Stringed Instruments and at local concerts held by the Redwood Bluegrass Associates. Bluegrass organizations like the California Bluegrass Association were a fundamental part of the beginning of Tuttle's musical journey.
She released her first single with her dad her freshman year at Paly. By sophomore year, Tuttle had decided how she wanted to use the bluegrass talent she had cultivated over the years.
"Midway through highschool I decided I wanted to pursue music and applied to Berklee College of Music," Tuttle said.
"
If she heard her dad play the banjo, she would stop crying. That was an early indicator.
— Maureen Roddy
After transferring and finishing her junior year of high school at Foothills Middle College and graduating high school a year early, she took college courses at Foothills and later at Berklee College of Music that taught her valuable skills about songwriting and music composing.
After two years of hard work, Tuttle graduated from music school and embarked on her journey in the music industry.
Almost instantaneously, the bluegrass community took notice of Tuttle's acoustic skills and profound lyrics. Beginning in 2017, Tuttle won numerous prestigious bluegrass awards, including becoming the first woman to win the International Bluegrass Music Association's Guitar Player of the Year award.
"I'm inspired by my band members and my friends in Nashville," Tuttle said.
In April 2022, Tutttle and her band Golden Highway released their most recent bluegrass album "Crooked Tree", collaborating with some of the biggest Folk and Bluegrass artists such as Billy Strings, Gillian Welch, Old Crow Medicine Show and her father Jack Tuttle.
In the title track of "Crooked Tree", she explores the importance of accepting and welcoming our differences.
"It's about embracing everything that everyone has that makes us different," Roddy said. "And it can be a strength. So you don't have to feel bad if you don't feel you fit in."
Growing up in Palo Alto, the heart of Silicon Valley, this message rings especially clear.
"That's kind of a big thing in Palo Alto too, where there's a lot of people that feel like they all have to be computer engineers. Not everyone is a computer engineer," Roddy said.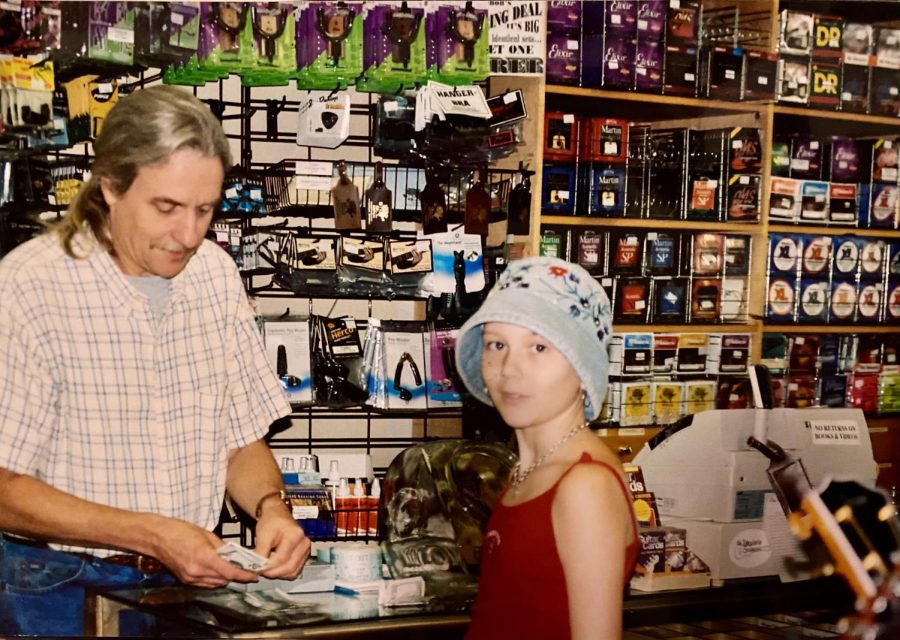 For Tuttle, this song has an especially significant meaning. Tuttle was diagnosed at only a few years of age with Alopecia Universalis, a condition that causes complete hair loss. It set her apart from other children her age, creating insecurities that led to her covering her head with a hat every day as she got ready for school.
Before graduating from Ohlone Elementary School, Roddy met with the JLS school principal to discuss the best middle school pathway for her daughter.
"He said, 'To be honest, between classes, people are going to pull her hat off,'" Roddy said. "And I won't be able to prevent it when it happens."
With this perspective, Tuttle made the decision to attend Peninsula School in Menlo Park. This was a blessing in disguise for Tuttle, who promptly joined their comprehensive music program.
Despite attending the kindest local school her family could find, Tuttle could not shake the insecurities that came with her Alopecia. As she headed into her teenage years, wigs became a new staple in Tuttle's wardrobe.
While Tuttle worked through her own insecurities, she spent time with her close friend who had scoliosis and had to wear a metal brace. "Crooked Tree" was inspired by the experiences they had growing up and feeling different from those around them.
"It's about a forest where there's one "Crooked Tree" and the lumber people come through and they cut down the street trees," Roddy said. "The chorus is 'Can't you see a "Crooked Tree" won't fit into the mill machine, they're left to grow wild and free.'"
Though the insecurities and struggles continued, music proved to be a way in which Tuttle could seek comfort and deliver messages to the people in the world who also feel insecure and ashamed about their differences.
"
Being nominated for Best New Artist meant I was seated on the floor so I had a front row seat to the performances and got to see so many of my heroes.
— Molly Tuttle
"Sometimes I imagined growing old without ever letting people see me without a wig, but other times I imagined a future me who was unafraid to be different and who stood up for people who faced similar challenges," Tuttle writes in her website. "Music became a beloved safe place that I could always count on."
Tuttle has learned from these challenges and experiences, which, along with her hard work and passion for music, has brought her far. In February, "Crooked Tree" won the Grammy Award for Best Bluegrass Album of the year, and she was nominated for Best New Artist.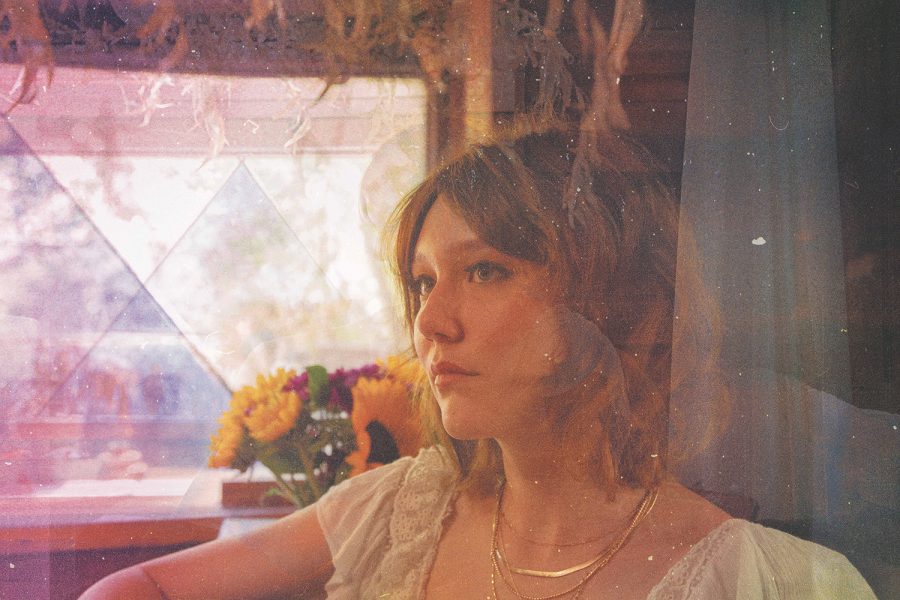 "It was a whirlwind!" Tuttle said. "Being nominated for Best New Artist meant I was seated on the floor so I had a front row seat to the performances and got to see so many of my heroes."
Tuttle plans to continue making music, and is currently on tour sharing it around the country.
The music Tuttle is putting out into the world represents a bright future for the Bluegrass genre. Someone with so much passion, skill, and with the ability to provide a modern relevance to such a classic form of music has the potential to pull those of the younger generations into a genre that they are so unaware of.
In her song "Take the Journey" Tuttle reminds us that sometimes it's good to take risks if it means following your passions, singing "Take the journey / No matter where it starts or where it ends."
About the Contributors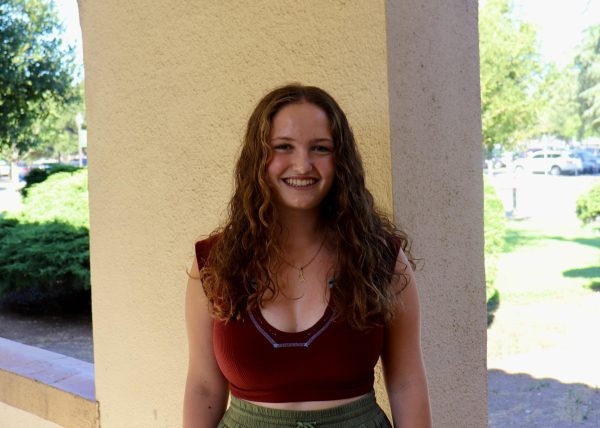 Anika Raffle, Managing Editor
2022-2023 Staff Writer

2023-2024 Managing Editor

I joined C Mag because there are so many creative opportunities when writing and designing articles....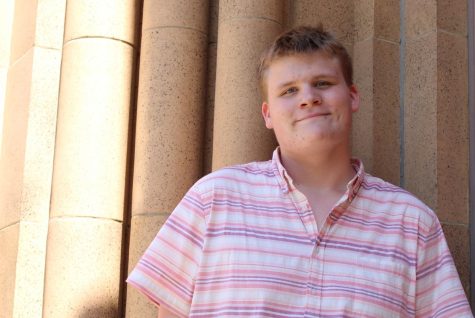 Isaac Hillesland, Managing Editor
2021-2022 - Staff Writer

2022-2023 - Managing Editor

Pronouns: he/him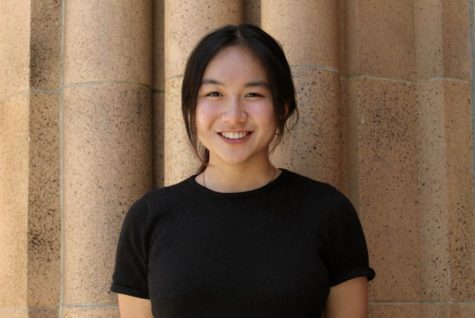 Audrey Guo, Creative Advisor
2020-2021 - Staff Writer

2021-2022 - Digital Design Editor

2022-2023 - Creative Advisor

I joined C-Mag because of our amazing page designs and...