3
MIN READ
Digital cameras: These once-called cutting-edge technological devices, now referred to with a nostalgic and "vintage" term, have found their way back into people's lives, specifically among senior students at Palo Alto High School.
The cameras have become popular in recording memories and taking unique pictures and videos and are commonly spotted during Senior events at Palo Alto High School like Senior Sunrise, Senior Beach Day, and the first day of school camouflage tradition.
Senior Natasha Strauss carries her small red camera with her during most senior events and has even started an Instagram account to share the best pictures she has taken with her camera.
"I've taken a lot of pictures on the first day of school when all the seniors were wearing their camo and there was such good energy," Strauss said. "I feel like that really turns out in the pictures."
Shifting away from pictures on phones and creating a connection with cameras from the past often excites students, and the process of framing a digital shot or waiting for film pictures to develop introduces a delightful sense of anticipation.
"Something about digital cameras makes it seem like the photo doesn't have to be perfect, and you can appreciate the event for what it is," Strauss said.
Students feel like photos on digital cameras often appear more authentic and are more memorable for the event in which the picture was taken and less for how good they consider themselves to look in a particular image.
Anabelen Yanez, a Palo Alto High School senior, also considers her small silver camera an essential.
"I also think that sometimes when we are taking pictures on our phones it's specifically to post them on social media platforms, but with digital cameras that pressure is taken off, and you're more so living in the moment," Yanez said.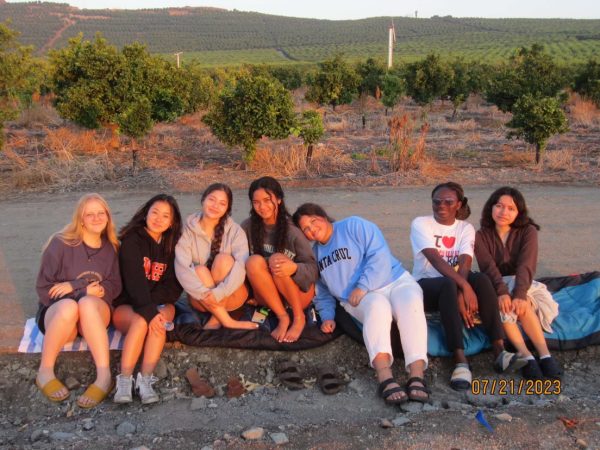 In a world where technology has essentially taken over and cell phones go way beyond simply taking pictures, vintage cameras encourage high school students to slow down and focus on the art of photography.
"There is more leniency for not looking perfect; it's more about the picture itself and the energy of the scene that you are taking a picture of," Strauss said.
Additionally, pictures with these cameras are sometimes developed with a blurry flash or dates on the corner of images, proving to fit the aesthetic students are going for.
As each picture is taken, a new opportunity to reflect on the memorabilia is created. These cameras often hold years worth of memories, creating a collection of moments to remember and look back on.
"My camera has baby pictures of my little brother on it, so the camera must be around 12 years old. I'm pretty sure I inherited it from my dad," Strauss said.
Inheriting these cameras from family members is one of many ways to get a vintage camera. Many students also buy them from second-hand platforms.
"I got my camera off of Ebay early this past summer, it has been used so it was around 260 dollars, but in the past I've also purchased several disposable cameras," Yanez said.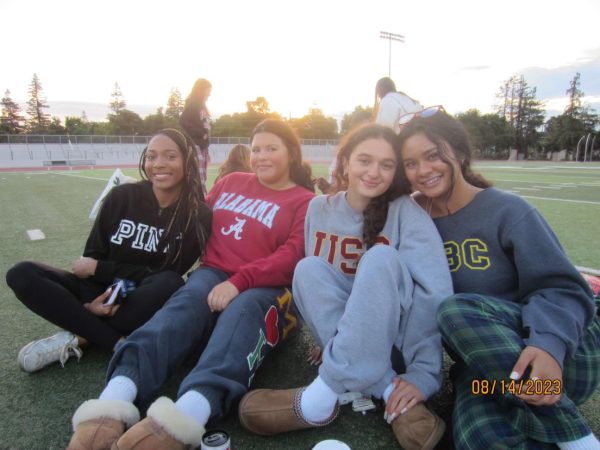 Digital cameras can be a way for many seniors to create a digital photo album of their experiences throughout their last two semesters of high school. The photos taken can be a great way to store memories and foster new connections with those around us.
"I've taken several pictures at the beach, and with my friends. I've loved all of the pictures but I think my favorite pictures are from the first day of school in our camo, but I'm really excited for spirit week pictures too," Yanez said.
"I'm really excited for spirit week because the pictures are always just so fun and you just get to take pictures you wouldn't normally take on a phone camera," Strauss said. "Film gives you an opportunity to take pictures with people you wouldn't ordinarily take pictures with. If it's a phone, you only really take pictures with your best friends, but if it's a camera, you can take pictures with new groups."