4
MIN READ
He was a moth to the flame / She was holding the matches, whoa," sings Taylor Swift on her Speak Now (Taylor's Version) re-record of the song "Better Than Revenge."
When it was released, fans noticed a difference in the lyrics, which originally read "She's better known for the things she does / On the mattress, whoa," sparking both criticism and praise from Swift's fans, as well as reintroducing the idea of artists changing their lyrics to the public.
Over the years, some artists like Swift have chosen to make changes to their lyrics for differing reasons: either because the language they used is now considered derogatory and hurtful, or because the artist feels it no longer aligns with their values.
"A lot of the time it's because [artists] don't want to be canceled, but in some cases, they did or said something that they didn't mean," Paly junior and songwriter Ella Hwang said. "They realize they made a mistake or don't feel that way anymore."
Since the issue of lyric alterations is so unique to each artist's motives, Hwang recognizes that sometimes artists only change their lyrics because of public pressure, taking away from the original meaning of the song.
"[In some instances] I don't think it's necessary just to avoid getting canceled, it's what they feel and we're almost listening to their diary," Hwang said. "It's just their feelings, and I don't think they have to feel the need to change it just because the listeners don't like it."
Some argue that changing lyrics takes away the timeless affect of music, as well as the specific time and place that it was created in.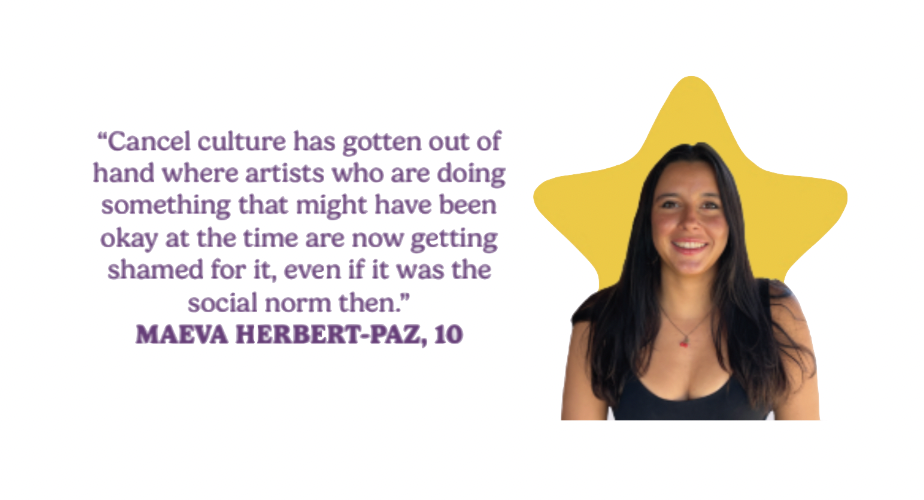 Conversely, some think that lyric changes
happen to evolve with the contemporary vernacular and values of the public.
"Times change and what's considered socially acceptable changes," junior Juliana Sandoval said, "If the artist feels like that's the right thing to do, then I think they should change it."
Altering lyrics also brings up the question of who faces the societal pressure to be ethically sensitive. According to freshman Cole Kristofferson, this pressure is more often put on women, specifically women of color.
"Women are held to a higher standard of keeping their songs clean and appropriate because when they say explicit stuff [lyrics] people think it's gross, but when men say explicit stuff people think it's cool," Kristofferson said.
Swift isn't the only artist to change her lyrics after an original release. According to Billboard Magazine, artists such as Beyonce and Lizzo have corrected ableist slurs in their songs "Grrls" and "Heated" respectively.
In fact, less than a week after Beyonce removed the slur from her song, Eminem re-released his album featuring track "Godzilla," which included the same ableist lyric. While Beyonce changed the verse, Eminems lyric remains unchanged. According to Matthew Gilbert, a PhD candidate in ethnomusicology at Stanford, this speaks to the public's perception of both artists.
"Eminem has built his whole career on being kind of a shock jockey," Gilbert said. "He's supposed to say provocative things, he wants to say provocative things, and so he's craving backlash. His whole shtick is that he's not going to tip over when people try to push him on things. So for him not to retract something isn't super shocking."
Moreover, Gilbert addresses the public pressure on Beyonce to evolve with her audience.
"Attitudes change, and she's just adapting to that," Gilbert said. "Not necessarily because there's someone behind the scenes telling her what to do, but because audience's expectations change."
Gilbert adds that women carry societal pressure to represent the ever changing meaning of womanhood.
"They [Women] are doing a lot of cultural work there [in the music industry] to change people's perceptions of femininity and womanhood," Gilbert said. "In other words, they have to really be conscious of the kinds of images they're putting out into the world and the way that they're being perceived."
Additionally, Gilbert adds that pop music is an industry where women are more likely to be viewed by the public, and they have to deal with the pressure that comes with being an artist.
"I think that genres where women and especially women of color can succeed are often ones that are designed to be broadly, massively popular," Gilbert said.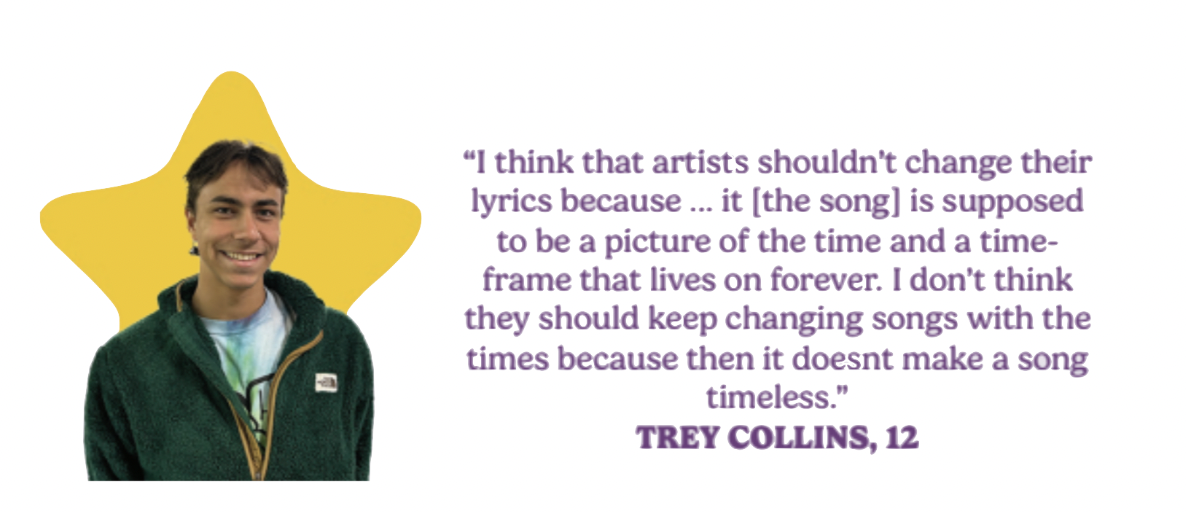 This discrepancy in expectations reflects broader double standards between men and women in the music industry, and how society expects different groups of celebrities to act and change over time.
"I'd say if a white celebrity were to [change their outdated lyrics], or a white man were to do it, they get more praise for doing the bare minimum," Sandoval said.
While the dispute of evolving lyrics is not widely discussed, it is a complex component of the music industry that has yet to be deeply explored.
"Audience's expectations change," Gilbert said. "In order to further your career, make sure that it lasts, you need to adapt to what your audience wants."
Should artists change their lyrics in songs over time?
Sorry, there was an error loading this poll.