Queens of the Spotlight
A look into one of the most popular art forms in San Francisco's Castro District, and how drag has transcended the LGBTQ community.
The room is in complete darkness. The sharp clicking of stilettos on the floor pierces the silence. All of a sudden, a bright spotlight snaps on and illuminates a figure on the stage. Applause rages out from the audience and fills the room. The figure turns, with a perfectly glammed up face of makeup, a brightly colored eye-catching outfit and hair so big that it could touch the sky. The audience quiets and the drag show begins.
It is commonly thought that drag is just men dressing up like women; however, it is an artistic form of self expression that's often overlooked. It is a true art form where artists use their bodies as canvases to express themselves.
Drag was present long before it hit mainstream media. In the early days of drag, from the late 1800s to the early 1900s, men pantomiming as women was a common form of mockery. By dressing up like a woman, men would parody women, laughing at the symbols and form of femininity. In the twentieth century that began to change. As underground LGBT bars and establishments started emerging in the 30s, men acting like women transitioned from the original ridicule to a genuine form of entertainment and performance.
This transition still did not mean acceptance for drag performers. It wasn't until the 80s, when more gay bars and clubs were opening, that drag was finally known as a phenomenon.
It is clear to see, like in "RuPaul's Drag Race," that there are many different kinds of drag queens. Some are men that are not in transition or had any procedural surgery in the changeover into a woman. Meanwhile, others have undergone minor surgeries like a breast augmentation to attain a more feminine figure. There are also drag queens who have undergone gender reassignment surgery and have completely transitioned.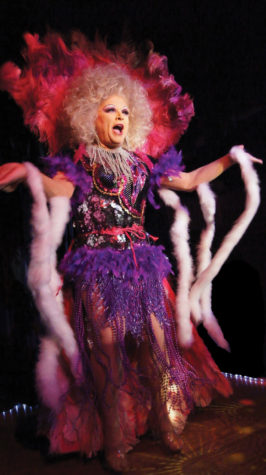 Because of the variation in style, theme and structure, it is hard to make a single general statement about the nature of drag queens and drag shows. As an art form, it has no boundaries, yet people can't help but generalize all drag queens as the same. Every single person has different reasons for being on that stage and their own way of using their craft to express their individuality. It is impossible to put these people in a box when the possibilities are endless and the rules are nonexistent in the world of drag.
Drag means something different to every performer. "Drag is an art, it's an illusion and you give a certain look on stage that if you can dress, put on make up and give that illusion of who you are and what performer you are, go on stage and perform, you are a drag queen," Galilea, an award winning drag queen from San Francisco, said. "That is an art; that is very hard to find anymore."
Galilea, a queen born in The Valley has been performing all over the city of San Francisco for more than 25 years. Throughout her career as a performer, she has done shows at various local clubs to pageants, even going on to win the Miss Gay SF award, given to her by the Imperial Council of San Francisco in 2003.
She later went on to become the 41st empress of the Imperial Council, the highest rank to reach, from years 2006 to 2007. "To be an Empress, you have to prove yourself to the community; you have to be very giving."
Before winning both Miss Gay and Empress of San Francisco, Galilea started her career in the early 90s in a Latino gay bar called Esta Noche. She was the first caucasian to make it to Esta Noche, as most of the other performers were Latinos. "There were big shows at Esta Noche," Galilea said. "We did our big Sunday shows and Saturday shows, and if you didn't speak Spanish or weren't Spanish you weren't accepted. A lot of [drag queens] tried to get in and that's how I first started out. I was there for ten years."
Galilea got her name when she was just starting out in drag. She decided to stop using her given name after a session with a famous card reader in the San Francisco's Mission district, where Galilea was told she was to be a drag queen. She agreed, to which the card reader told her that she would not find success with the name she was going by. "[the card reader] says, 'Galilea was a prostitute on a viking ship in the 1300s on the high seas'; she wrote it on the piece of paper so I'd have it." Galilea said. "She wrote my name out—Galilea— and I've been Galilea ever since."
Today, Galilea is now the proud performer of her own show at Ginger's, a drag club in San Francisco. The show, named "Galilea Saturdays," takes place every first and third Saturday of the month. In these shows she is the main act but has other drag queens who perform with her as well.
"We are old school drag," Galiela said. "We like the glitz and the glamour, gowns and the rhinestones, of course, and big hair and everything to give that show for our friends. It's a little bit of the 90s, it's a little bit of the 80s, it's a little bit of this, a little bit of that. It's gowns, you don't come out in just a dress with a little makeup and a wig on, no that doesn't work, it's thought into and it's always a very good show."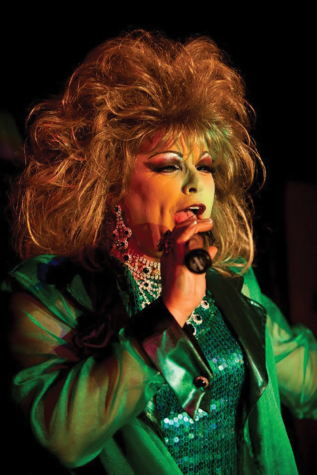 The eye catching aspect of the show does not only have to do with what the drag queens are performing, but also what they are wearing. In each show she wears "anywhere from 3-6 different outfits, three sets of hair," Galilea said. "You don't go out in the same set of hair two times in a row, ever. The heels have to change, jewelry changes, it's a full change each time you go on for a number."
This allure is also present in "RuPaul's Drag Race," however, Galilea feels that this TV series exposes the younger generation to only one type of drag. "Drag has kind of become weaker because of RuPaul; she has a platform where there's more competition [between drag queens]," Galilea said. "We used to have so many shows in San Francisco and we've gone down to very few shows because the younger generation, the millennials, they don't understand it as much as the older crowd."
Having the ability to be a drag queen has created a way for Galilea to show who she is and to feel comfortable with herself. "Drag is my identity, what I believe in as a gay man and how I am presented as a drag queen, too," Galilea said. "How I have been accepted over the years, it has a lot of gratification."
There is not one way to define a single drag queen. Each one has had their own unusual experiences, unique reasons for participating, different definitions of what it means to them and a large variety of performances that they have put on.
Drag is a one of a kind art form that really allows for self expression and gives people a chance to show their true selves. There are no restrictions on the performances, the outfits, the hair dos or any other aspect of being a drag queen. Drag is so much more than just men dressing like women.