The Tale of the Tape
Delve deep into the history, impact, and revival of the VHS tape.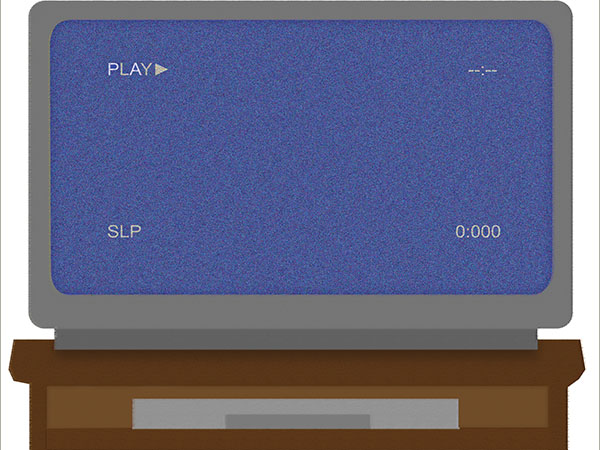 Years ago, movies and albums cost 20 dollars a piece and music was clunky. Most people today cannot imagine what this experience is since modernizing forms of technology have allowed us to consistently take the availability of technological entertainment for granted. When queueing up Netflix or Youtube on a phone or laptop, consumers can instantly view anything they choose. However, this relatively new on-demand access to entertainment has changed the ability to curate moments.
A series of economic improvements starting in the early '80s led to the beginning of a new era of modern, compact and accessible technology, where consumers were living lavishly through new innovations. Characterized by astounding innovations such as the Apple Mac, CD and the Sony Walkman, this era of advancement allowed for extreme cultural modernization. This technological revolution became a primary facet of culture and yielded a product that changed our entertainment forever: the VHS, a videotape.
Invented in 1976 by the Japanese corporation Victor, known as JVC in the United States, the VHS was released amidst serious competition, contending against well-known corporations such as Sony and RCA. Sony's Betamax and RCA's LaserDisc, VHS' video competition, made further advancements in video and were arguably better products for their time. Nonetheless, the VHS gained popularity and surpassed competitors because of its low price, availability and ability to record for a longer time.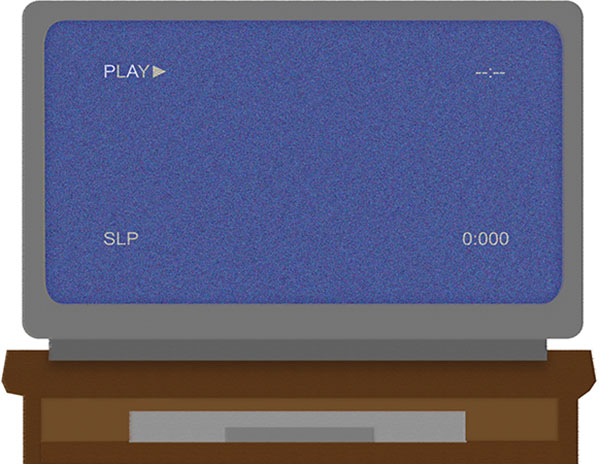 With the addition of this new technology, video recordings of significant events such as first baby steps and weddings could be preserved on tape forever. Along with this, more trivial matters like the recording of TV episodes and sports matches were also made possible. This served as a momentous step for the entertainment industry, as companies were able to make immense profits by greatly charging those who wished to own tangible copies of movies for personal use. Video rental stores such as Blockbuster and Hollywood Video were on the rise as the demand for these tapes at a lower cost became prevalent.
The music industry also benefited from this invention since they could now release concerts and music videos of famous artists on tape.
However, as improved methods of recording and viewing such as the DVD and Digital Camcorders gained popularity at the turn of the millennium, the VHS format began to die out.
Yet, almost twenty years later, this format has seen a great revival. Many people today enjoy the aesthetic of these tapes, or purely love the nostalgia a VHS tape may elicit. Avid connoisseurs of this lost art form enjoy adding to their collections by visiting thrift stores and garage sales to add to their lot. VHS is also experiencing a revival is with Instagram accounts such as OGVHS, an account dedicated to highlighting items from the past that may have slipped away. Featuring old commercials or ridiculous clips from past decades, the account is a combination of both a modernized social media app, and nostalgic or humorous videos from the past. Recently, an increasing amount of apps featuring VHS style camcorder filters have appeared, all paying tribute to a bygone era of video tracking and static.
Not only is the style attracting social media followers, but the entertainment industry is beginning to take notice as well. R&B artist Frank Ocean's visual album, Endless, was released on VHS at the end of 2017, and the horror movies "VHS" and its sequel "VHS 2" also pay tribute to the era. Releasing in the VHS format serves to characterize the product as unique.
The humble, yet outdated VHS tape opened many doors and shaped entertainment as we know it. Without it, modern consumers wouldn't be able to enjoy the on-demand, at home access to streaming platforms or the surround sound that exists in movie theatres today. Moreover, they wouldn't be experiencing the current technological boom, with innovations such as the smartphone camera, a direct descendant of the camcorders of previous days. In the same way the VHS led to the creation of Netflix, it is only a matter of time before our current devices evolve into something more complex.
About the Writers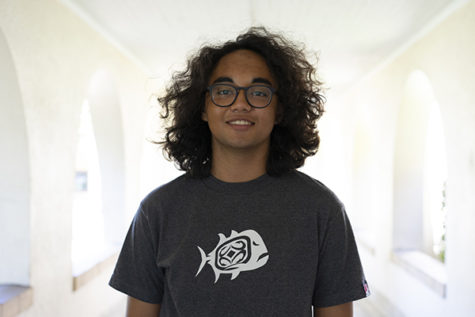 Theo Lim-Jisra, Copy Editor

Theo's passion for music and writing is what drove him to join C Magazine. His favorite part of being on the staff is getting to meet and collaborate...