Everybody Needs a Best Buddy
Best Buddies, an international non-profit, provides opportunities and friendships for people with and without intellectual and developmental disabilities. Their four pillars are one-to-one friendships, integrated employment, leadership development and inclusive living. At Paly, the Best Buddies club focuses on friendships that have changed many lives for students. Friendships, unforgettable memories and opportunities are all formed both in and out of the classroom.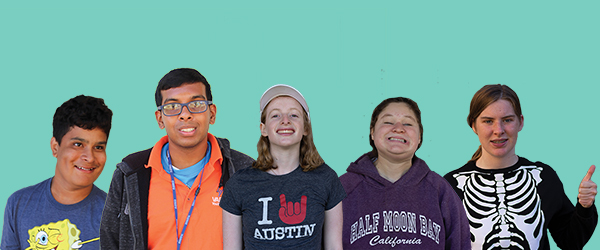 Yardena Schwab
For the outgoing and friendly Paly junior Yardena Schwab, Best Buddies has been a gateway for friendships and new experiences. Last year, Schwab enjoyed spending time with her buddy Rosa Schaefer-Bastian during lunch and talking about favorite TV shows or even her new favorite gymnast. Schwab has treasured her three years in the club, which have been full of fun events such as the annual Best Buddies potluck, bowling excursions and football games. "I like Best Buddies because it is fun and you can make new friends," Schwab said. This year, Schwab joined the cheer team and loves the long hours and hard work that goes into perfecting every routine before getting to showcase them with her team on the field during halftime. Along with performing their memorized routines, Schwab and her teammates always keep the energy up, encouraging the players and keeping fans engaged during JV football games. Having only a few club meetings complete this school year, Schwab has a lot to look forward to and a year full of many more Best Buddies events, sports games and hangout time with both new and old friends.
Seth Gamage
Paly senior Seth Gamage has many fond memories from Best Buddies. Attending events such as Paly football games and the Cowboy Dance with his friends and buddy last year has been especially unforgettable for him. Gamage has truly enjoyed spending time with his buddies — Darrow Hornik, Matan Ziv and Zander Darby — over the past three years. Some of Gamage's favorite times with his buddies have been going bowling together and spending time with them during lunch. "I like hanging out with friends at events that we go to," Gamage said. Just like everyone else in Best Buddies, he has made plenty of friends inside and outside of the club. Every Friday, Gamage has weekly game nights with his friends, including Aaron Visuthikraisse and Victor Cascaval, during which they have ping pong tournaments and play other enjoyable games. On top of the game nights, Gamage enjoys practicing basketball at the YMCA and playing football with his friends. Best Buddies has had a positive impact on Gamage's life and has led him to establish many new friendships and participate in a number of activities that will last him a lifetime. "Best Buddies is good and you can have a lot of fun," Gamage said.
Katie Spier
Katie Spier, a senior at Paly, can go on and on about the friends she has made over her four years being a part of the Best Buddies program. Whether they are at a friend's house or the bowling alley, being with her buddy is always a blast. Last year, Spier was paired up with Sophia Henderson. Spier and Henderson have known each other for eight years now, but spending more time together through Best Buddies has made their long-lasting friendship even more special. On top of hanging out with her friends during Best Buddies, Spier loves to participate in all sorts of activities from knock-knock jokes to mini art projects to watching movies like The Incredibles and Frozen. Spier has made countless unforgettable memories through the club. "It is so fun and great because I get to hang out with friends," Spier said. During the club's bowling trip last year, Spier had a particularly great experience spending time with her friends — and almost winning. She is excited about the year to come, looking forward to Best Buddies events and new friends she has yet to meet.
Christian Hernandez-Aldana:
The bubbly and animated sophomore Christian Hernandez-Aldana enjoys every part of Best Buddies, especially the personal one-on-one relationships he has established. Last year, Hernandez-Aldana enjoyed hanging out with his buddy Kevin Cullen, outside of school and eating lunch together at club meetings. "I had fun playing board games with Kevin," he said. On top of hanging out with Cullen, Hernandez-Aldana has made many strong connections with his friends through Best Buddies who he loves to see throughout the school day. In his free time, Hernandez-Aldana loves to relax and listen to music outside of school.
Morgan O'Malley
Senior Morgan O'Malley can't help but smile when talking about the time she bowled a strike on the Best Buddies trip. Last year, O'Malley was paired with Ben Gordon. "I really liked it when we were at the Paly football game together," O'Malley said. She has been a part of the Best Buddies club throughout her entire time in high school. O'Malley loves watching movies outside of school, especially with the club at their movie nights. When asked about her all-time favorite movie, O'Malley responded without any hesitation. "My favorite movie is 'The Incredibles,' the first one not the second," she said. Being a part of this club has been an incredibly fun experience for O'Malley, as it has introduced her to countless new friends who bring a smile to her face as they pass in the hallway. O'Malley is ecstatic for this upcoming year and hopes to go back to the bowling alley to throw a strike once again.
About the Writers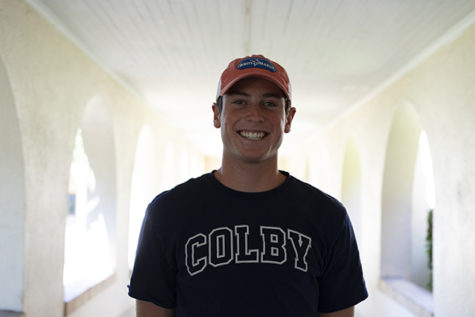 Zander Darby, Staff Writer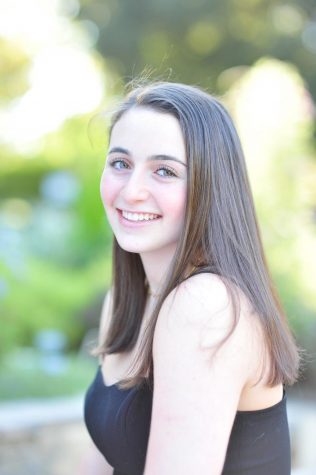 Libby Spier, Managing Editor
2019-2020 - Staff Writer

2020-2021 - Managing Editor

Hear more about me!