Sex, Drugs and Gen Z
HBO's newest drama presents a dismal outlook on the life of up-and-coming Gen Z teens, wrapped up in a neon-tinted bow.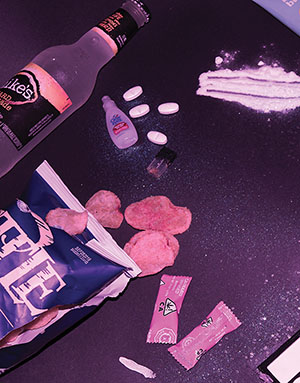 Every time you breathe, you breathe out all the oxygen you have." This is a frightening thought for many, but a very real feeling for others with experience getting high. While some indulge in this rebellious lifestyle, many young lives are tainted with conflicts of drug addiction, sexual identity and mental health.
This is a line from HBO's controversial new drama, "Euphoria," which follows 17-year-old Rue Bennett who is struggling to stay sober. Bennet's life revolves around her problematic mental health, which ultimately leads her down a drug-laden path, culminating in her overdose. As a child, Bennet was diagnosed with an anxiety disorder that forever changed her life. Dealing with the highs and lows accompanying her disorder on top of the death of her father plunged her into depression, which doctors handled with a cocktail of prescription drugs.
As Bennet enters her teenage years and spirals into addiction, viewers see her as an anemic patient desperate to silence the voices in her head rather than a hedonistic party goer, the usual stereotype of teenage drug-users. Bennet's path is one of many in the show that demonstrates how a dark past can lead to an even darker present. However, it is also an honest depiction of the harrowing lifestyle of the person behind the addiction, breaking many common misconceptions surrounding the disease.
"Euphoria" is centered around Bennet's peers and life in a small suburban town. They go about their separate day-to-day lives, yet everyone in her high school is inherently connected. Leading seemingly different lives, those in the town are able to find a sense of connectivity through common activities whether it be sports or drugs.
"Euphoria" not only breaks the stigma surrounding addiction, but it also addresses many modern-day topics such as sexual and gender identity. Bennet's best friend, Jules Vaughn, played by a transgender model, Hunter Schafer, in her debut onscreen appearance, is a transgender girl who constantly finds herself being leered at by her peers. Schafer is one of few transgender actresses in Hollywood, and is one of the first transgender actresses to play a transgender role in a TV show. Because of her firsthand experience, Shafer was able to add a new insight into her character that few others could.
The tangled web of connections between the high school students in "Euphoria" shows many characters wandering into dangerous, yet all too real, scenarios that parents dare not dream of. Tales of blackmail, internet hookups and suicidal tendencies permeate the characters' lives and seep into the fabric of their town. While this is not the first time teen-life has been looked at in a stark way, "Euphoria" is a first of its kind for mainstream TV.
Dealing with such difficult topics gracefully and taking the time to map out intricate plotlines and dramatic scenes, "Euphoria" provides an honest perspective with just the right amount of star power and Hollywood sensationalism. "Euphoria" has become known for shining a light on topics that other shows ignore, attracting an audience and keeping them hooked for the duration of the season. Almost all shows that are centered around teenagers go out of their way to avoid topics such as drug abuse, porn and harsh societal norms. These issues, however, are spotlighted in "Euphoria," where they are openly discussed and generously depicted throughout the show. HBO puts everything on display, while most of entertainment still seems to push themes of sex and drugs under the rug.
"'Euphoria' tackles issues that aren't really addressed because they are harder to talk about," Paly sophomore Sophie Pardehpoosh said. "I've never seen anything like it."
Critics praise the brutally honest portrayal of suburban life through superior cinematography in "Euphoria." Zendaya and Schafer have both been applauded for their somber and truthful performances in the show.
Prior to "Euphoria," Zendaya had been recognized for her acting career on the Disney. Channel Being a part of this show, demonstrates her vast acting range by highlighting her talents in almost any role. Her realistic portrayal of a troubled teenager is a key contribution to the show's success. Thomas Kim, a student at Stony Brook University, agrees."The actors did a really good job to the point that I felt like I was doing drugs, too," Kim said. "I personally thought that it was great that they were brutally honest, but sometimes it was too much to handle watching it."
From the radiant makeup job for many of the characters to Rue's ever-so-cynical descriptions of her emotions and her life in the town, the show's amazing attention to detail brings every aspect of the story to life. The makeup brings out underlying plot elements and character expression. Makeup artist Doniella Davy has been applauded for her intricate and glamorous makeup art on the cast. On her Instagram @donni.davy, Davy posts descriptive analysis of how the characters' makeup actually represents what they experience throughout the storyline.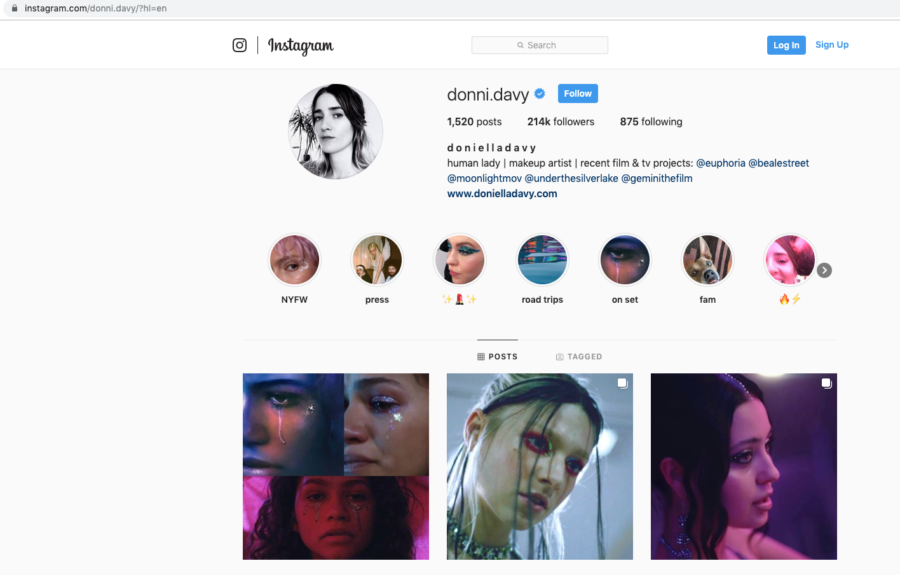 "Rue always has glitter around her eyes, and I feel like it symbolizes the drugs in her life," Pardehpoosh said. "Whenever she took drugs, there were always sparkles around her eyes." Whether it is gilded under-eye triangles to convey a moody, sad-clown effect or a vibrant eyeshadow to represent empowerment, Davy perfectly ties each character's personality and life struggles to their makeup; she even knows the power of a blank slate showing a character's true colors.
What some viewers might not notice is the music that accompanies the show. With the unique cinematography, music adds a whole dimension. Additionally, Grammy Award winning artist, Drake, is an executive producer on the show, providing his expertise and a nontraditional take on the music. The soundtrack features a wide range of artists, from Fiona Apple to BTS to Beyonce. "The soundtrack puts a whole new level of focus to the show and I think no other songs would be a good fit for the show," Kim said.
These details feed the buzz among fans and fuel the thoughtful analysis of critics from episode to episode. Taking notice of the show's success, HBO was quick to renew it for a second season, tentatively due to start shooting next year. No matter how the cliffhanger from season one is resolved, it is certain that the show will continue to gather new fans as it gains traction into the second season.
About the Writers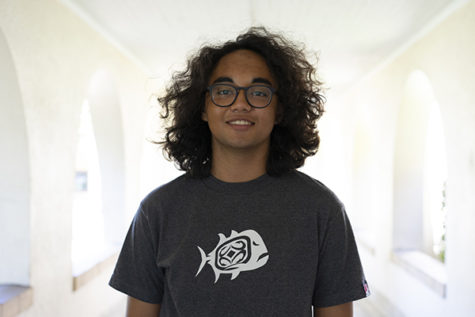 Theo Lim-Jisra, Copy Editor

Theo's passion for music and writing is what drove him to join C Magazine. His favorite part of being on the staff is getting to meet and collaborate...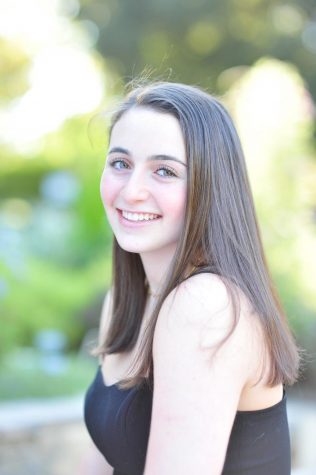 Libby Spier, Managing Editor
2019-2020 - Staff Writer

2020-2021 - Managing Editor

Hear more about me!