The Extreme Outdoors
Hiking alone across the United States, exploring ice covered mountains or free climbing over a 20 foot drop may seem like something only highly trained adults could do, but these Paly students are pushing their limits to conquer their goals. Oscar Scherer, Sinclair Myrick and Maddie Dong have all set out, exploring the great outdoors in ways normal high school students could only dream of. In a world of parents coddling and protecting their children from the scary outdoors, these students travel into the wilderness to push their boundaries.
Hang on for a minute...we're trying to find some more stories you might like.
Oscar Scherer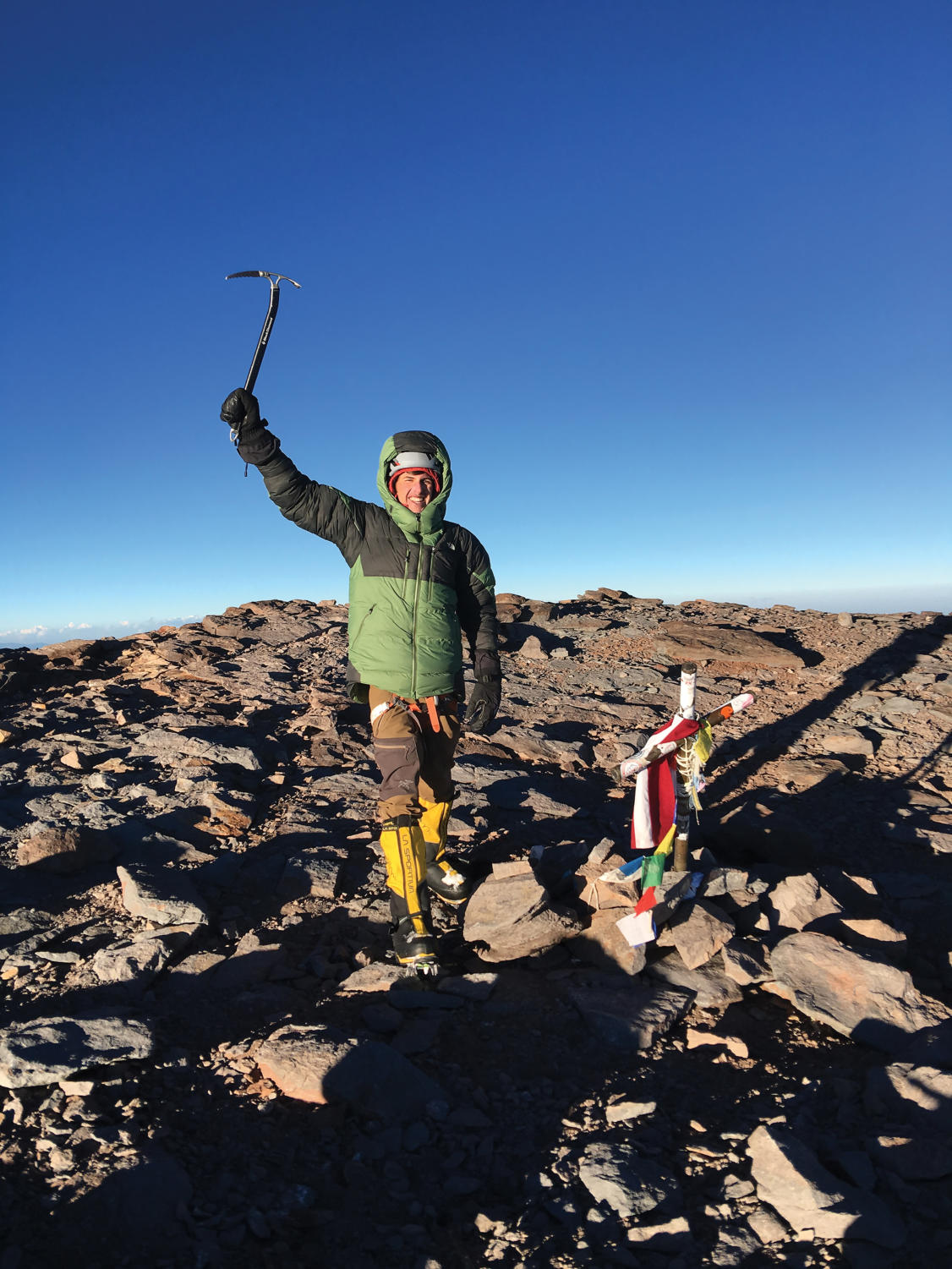 Oscar Scherer, a Paly senior, tosses a sleeping bag, sleeping pad, raingear, a supply of food and bear spray into his bag. This is all he needs for his next adventure — conquering the infamous Pacific Crest Trail. This hike stretches along the west coast from the south of Canada to the Mexican border; Scherer is planning on hiking the entire trail alone.
His passion for the wilderness began when he was younger, from hearing stories of his uncle's journey through the Appalachian Mountains. This, combined with a lifelong love of backpacking and hiking, inspired him to take a gap year and pursue what he has always dreamed of, a year in the mountains.
However, there are necessary steps Scherer must take in order to prepare himself for three and a half months in the wilderness. "I go backpacking fairly often," Scherer said. "Over spring break, I went hiking a lot and I try to go once every weekend." He occasionally trains at the gym, but tries to avoid it because it cannot compare to the outdoors.
Despite his urge for adventure, Scherer is still nervous about the trip. "Of course I'm going to be scared, I'm gonna be out there for 3 months," Scherer said. Despite his concerns, he still remains optimistic about the journey. He won't be completely isolated as he is planning on making frequent pit stops in nearby cities for supplies. After completing the trip, he plans to return home and take on various jobs for a year or two, hoping for a career related to backpacking.
"If you're not ready for college, I would recommend taking a gap year and doing something you love," Scherer said. Even if the experience falls short of his expectations, it allows him to further himself and discover more about the world around him.
Sinclair Myrick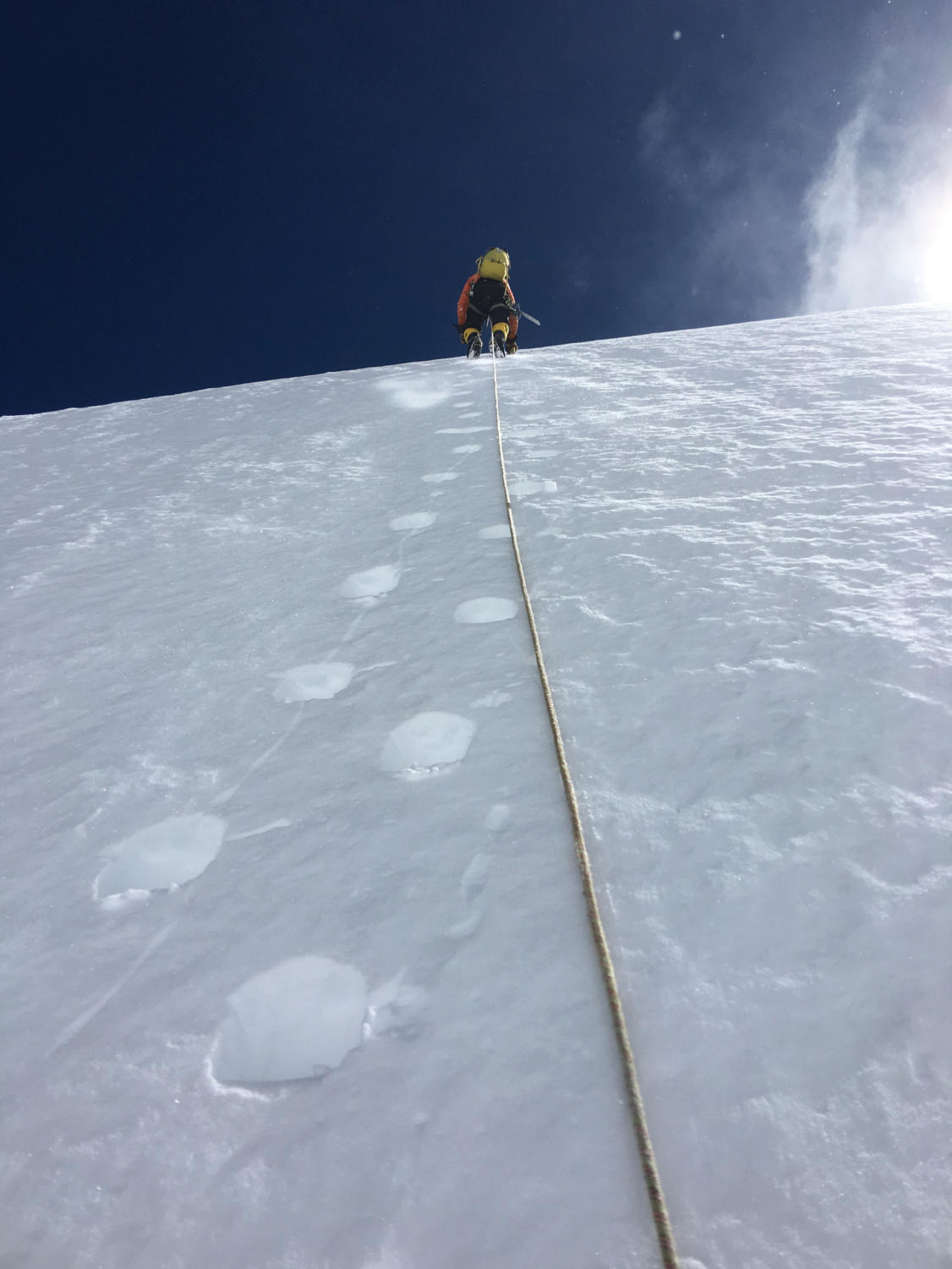 Paly senior, Sinclair Myrick, emerges from his tent, knowing that it is the day he conquers the tallest mountain in South America. While many train for years, refining their rock climbing skills, before deciding to conquer a 22,841 foot peak in the middle of Argentina, Myrick first started his quest of mountaineering his sophomore year. Mountaineering is  the sport of summiting peaks in any way necessary, using ice picks, rock scrambling and rock climbing.
"We read 'Into Thin Air' and that really got me into the world of mountaineering," Myrick said. While many would turn away from scaling huge mountains after reading "Into Thin Air," a book about a climbing disaster on Everest, Myrick was very attracted to it. "After reading about it, I realized it's all about decision making and mountaineering can be very safe if you make the right decisions" Myrick said.
As practice, Myrick climbed mountains in Yosemite and other national parks. During his junior year, he traveled to Argentina to climb the Aconcagua Mountain, the tallest mountain in South America, with his guide as his only companion. "We climatized at 15,000 feet for about a week and then went to Aconcagua," Myrick said.
There were many different reasons for climbing the Aconcagua Mountain that attracted Myrick's attention. "It was the perfect combination of everything: high altitude, technical and in an awesome place," Myrick said. "It was perfect."
While it was an incredible experience, it was not an easy goal to accomplish. "The Summit Day alone [the day they reach the top of the mountain] was 20 hours, so after taking in the amazing view I was ready to come back down," Myrick said.
Myrick wants to encourage others to find the courage to set out and climb a 20,000 foot mountain one day. "Start by rock climbing and have someone teach you the basics," Myrick said. "Start small and build your way up."
Maddie Dong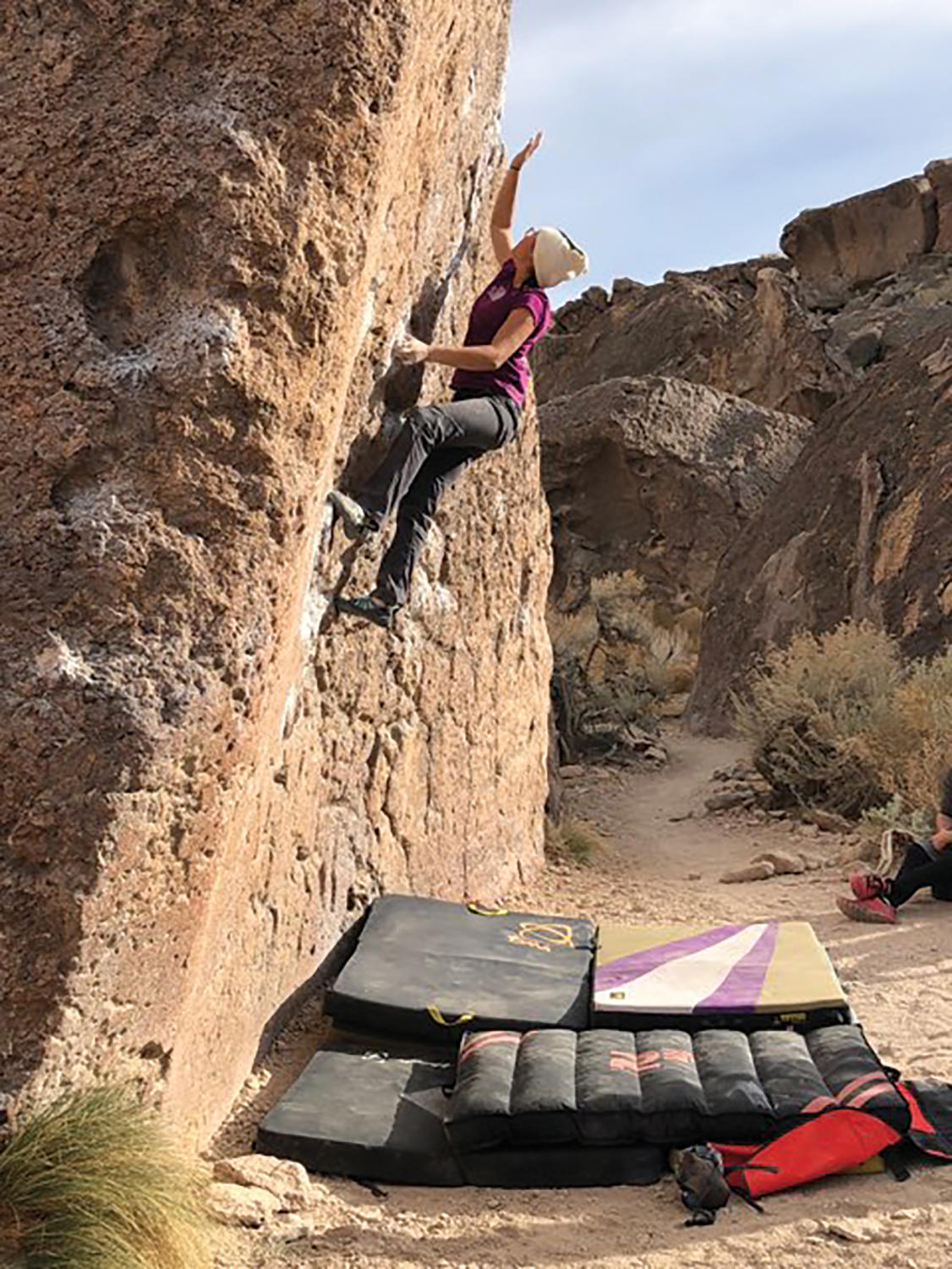 Climbing is a spectrum, there are many aspects to it, you can climb inside, for competition, or outside," Maddie Dong, a Paly senior, said. "Climbing outside always takes me to beautiful places."
At age ten, Dong first fell in love with rock climbing after participating in a summer camp that involved climbing indoors. This immediately ignited her passion for the sport, where she is driven to push herself further everyday.
Even though Dong mainly climbs indoors, her practice and familiarity of climbing has prepared her for the outside trips that she has taken. Over winter break, Dong and her friends went to Bishop, California to climb some of the areas most well known boulders. The extensively rough terrain pushed her to her limits, yet "the goal of getting to the top is always worth it," Dong said.
Dong has gotten a chance to experience both indoor and outdoor climbing and has been able to thoroughly compare the two. "Climbing outside is my favorite of both," Dong said. "I think there is something very tangible about finishing the climb which is very satisfying to an athlete like myself."
Due to the risks that accompany climbing, many people are turned away from giving the sport a try. "This is definitely a sport where you need some annoucsive bravery in your system," Dong said.
Even though she will be graduating this June, Dong does not want to give up her passion for rock climbing. She plans on trying out for the collegiate climbing team at the university she will be attending.
Dong encourages others to try out this sport since she believes that a enormous amount of bravery must be exercised. Climbing can be safe in a controlled atmosphere, but still pushes people to step out of their comfort zones. "You don't need as much upper body strength as you may think, so I would encourage anybody to go to their local gym to try it out," Dong said.
At first, it may be scary to pursue an intimidating  challenge that seems dangerous, but the feeling of conquering the latest mountain, climbing that rock with no support of a rope or hiking hundreds of miles makes individuals forget their fears. Pushing one's body to its limits and working to get themselves into the best shape possible is extremely gratifying and is the reason these Paly students fully pursue their extreme passions.
Photos courtesy of Oscar Scherer, Sinclair Myrick and Maddie Dong