The Man Behind the Sunglasses: Karl Lagerfeld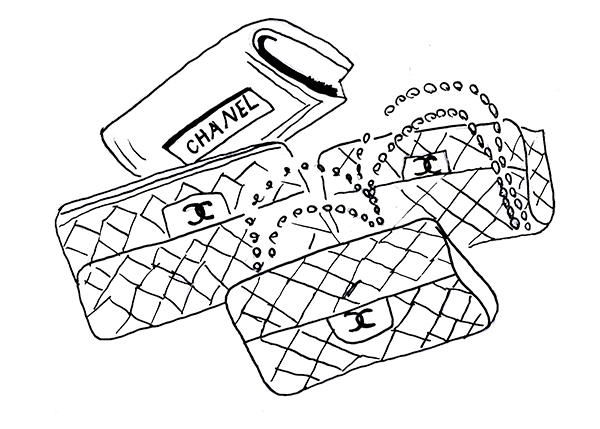 Karl Lagerfeld, the fashion mastermind with a ponytail as white and elegant as the cat in his arms, looms large in the memory of the fashion industry. His undeniably iconic nature is seen in the wake of his passing on February 19, 2019, leaving a fortune of $300 million to his cat, Choupette. His death recaptured the public's attention as his both cherished and complicated legacy is revisited. Some mention his work with Chanel or their admiration for his artistry; others broach the controversies concerning public statements degrading women's physical appearance, Muslims and sexual assault survivors. Despite his many professional triumphs, it is becoming increasingly impossible, as with many artists, to remember an artist like Lagerfeld without acknowledging his actions and contentious attitudes. He proves that, in the current age, famous figures with misogynistic, body-shaming and xenophobic attitudes leave behind quite complicated legacies for the public to contemplate.
Lagerfeld was born in Hamburg, Germany, and while never revealing his true birth date, he is thought to have been born sometime in the year of 1933 into a modestly wealthy family, with much of his youth centered around drawing. His fashion career began in Paris at the age of 14 when he entered a coat design competition, organized by the Secrétariat International de la Laine, where he competed against prominent designer Yves Saint Laurent and won. Following this preeminent victory, he was hired as an assistant by French fashion designer Pierre Balmain, who produced the winning coat with him.
In 1962, he became one of the first freelancers in the fashion industry and designed for multiple fashion labels at once, which meant that he was constantly traveling between France, Italy, England and Germany. He later went on to work for other major brands such as Chloé and Valentino, and in 1974, he was hired by Fendi to breathe new life into their fur line. His use of mole, rabbit and squirrel pelts served as the company's groundbreaking entrance into the realm of high fashion. By the 80s, Lagerfeld was a front runner in the fashion industry, always residing in the company of other acclaimed artists such as Andy Warhol. In 1983, he was approached by a representative of Chanel and asked to save the brand, which had been considered "near-dead" following the death of founder Coco Chanel, furthering his name and prestige. Chanel is now the most profitable label, estimated to have annual revenues of over $4 billion. His work with Chanel brought him international acclaim and a reputation as someone who could break boundaries and fashion rules with his creativity and innovation. This reputation endures with younger generations, too. Avery van Natta, a senior at the Convent of the Sacred Heart School in San Francisco, who has designed and produced her own line of clothing, remembers Lagerfeld as a prolific individual. "He is one of the most creative minds in fashion and has been for the last 50 years," she said. "I think that he really reinvented the fashion show… he is so good at transforming venues and making it kind of a full experience rather than just a traditional catwalk. That's really changed how people present fashion." In 1984, Lagerfeld launched his own label, "Karl Lagerfeld," which became known for high-quality tailoring and bold ready-to-wear pieces and was later sold to Tommy Hilfiger for $27.5 million.
Fame undoubtedly presented Lagerfeld with a large platform for his personal thoughts and declarations, something he evidently enjoyed. His eccentric behavior and comments enticed the fixation of media outlets as he expressed his bizarre outlook on life and his polarizing and offensive remarks. Katie Gibson, a Paly graduate now studying at the Fashion Institute of Technology in New York City, believes that "the fashion industry is…weirdly tolerant of things like fat shaming and racism, which are not going to be good for brand identities as the years go on."
Lagerfeld's "mad genius" image permitted comments lesser designers would be fired for. His love of the spotlight likely contributed to his prominence at the age of 85 and allowed him to always stay a step ahead of his younger competitors. "His major strength [was] to be about his business in the present and never have a moment for other people to think that he's passé," long-time friend and Vanity Fair fashion designer Michael Roberts said. The fashion industry is continuously fluctuating stylistically, but Lagerfeld continued to push the limits of not only Chanel but also other fashion houses alike. While most fashion designers peak at a certain age, Yves Saint Laurents' lengthy career, which ended in 2002 due to exhaustion, only served to highlight Lagerfeld's extensive passion for his work. "Yves pursued the goal of a poetic designer suffering for his art," Roberts said. "I can't imagine Karl for one minute sitting down and thinking, I'm going to suffer for my art. Why should he? It's just dresses, for God's sake."
In addition to his great achievements, it is difficult for the public to look past the strong personality that led him to make many offensive comments towards various groups of people. His remarks have been criticized by many other figures such as Sara Ziff, the founder of the Model Alliance, an organization that aims to promote fair treatment and equal opportunity within the fashion industry. "Mr. Lagerfeld's flippant dismissal of reports of abuse, and his characterization of models who have come forward as 'stupid,' 'toxic' and 'sordid creatures' who should quit their profession if they do not like how they're treated surely demands action," Ziff said. To Avery Van Natta, Lagerfeld represents the power of the fashion industry in its ability to promote and diminish certain social ideas. "Fashion as a whole, especially as an art form, allows for there to be openly-voiced prejudice," Van Natta said. On the flip side, Van Natta says that "social change is reflected through fashion." In addition, while Ziff deemed Lagerfeld's words to be "disgraceful", they also brought attention to "just how much work we still have to do [in the fashion industry]."
Reflecting on Lagerfeld and his career, we see examples of both immense innovation and attitudes which no longer — and should never — have a place in the world of fashion. Like many artists, there is a balance between holding his contributions to art in high regard, acknowledging his faults and hoping that the industry continues to evolve for the better.