Bedroom Pop
By combining elements of [mainstream pop and hip-hop] as well as the nostalgic melodies of the '90s, bedroom pop is on its way to redefining mainstream music.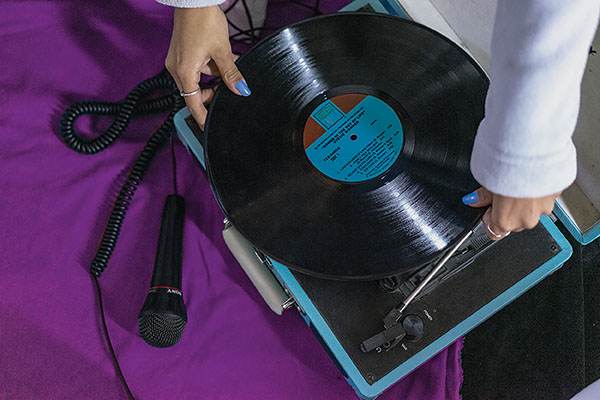 A messy computer display of tracks, plugins and markers line the screen. A small box next to the computer houses inputs for microphones, keyboards and guitars, all tangled together in a web of electronics called pop music. All you need to produce a song nowadays is your laptop and some instruments, and many young people are giving it a shot. "Bedroom pop," the newest subgenre of lo-fi, builds itself on fuzzy beats and reverb-heavy vocal lines. This gives the music an imperfect, yet very personal sound that is redefining indie music and transforming what it means to be a musician in the internet age.
Bedroom pop has roots in various genres, most notably that of 90s alternative. It combines the dejected, soothing voices of trip-hop groups like Portishead with a hazy, dream-like production quite clearly influenced by the likes of shoegaze pioneers My Bloody Valentine or Slowdive. Mainstream pop elements set bedroom pop apart from its 90s predecessors, lending this loosely defined genre a more pop-friendly edge that caters mostly to young Gen Z listeners who find themselves adrift in their own thoughts. The two most popular genres of music today are mainstream pop and hip-hop. By combining elements of both genres as well as the nostalgic melodies of the 90s, bedroom pop is on its way to redefining mainstream music.
Artists like Clairo, Hana Vu and Girl in Red are at the forefront of this scene, playing intimate shows in small venues across the country. Tickets to these shows are much cheaper than arena-sized mainstream acts, and the sets are overall smaller with minimal lights and effects. This provides the artists and their fans an opportunity to truly connect that isn't available in larger concerts. Additionally, artists play shorter sets with more bands on the bill, giving fans more bang for their buck and the opportunity to appreciate more than just the headlining act.
The aforementioned Clairo recently played two sold-out shows in San Francisco with fellow indie peers Beabadobee and Hello Yello as openers. More than 2,800 fans clamored into the space over the two nights to see Clairo, many of whom knew all the lyrics to the songs in her new album "Immunity." This album has already received high praise from the likes of Rolling Stone and Pitchfork, the latter of which placed her single "Bags" on their list of the greatest singles of the decade.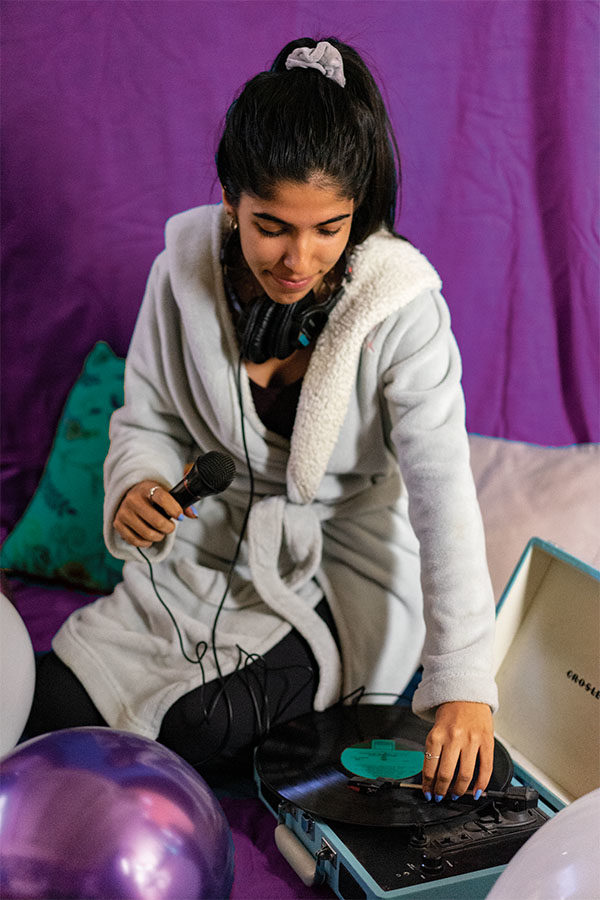 Given the nature of bedroom pop and its purposeful low quality sound, some may think that the artists' talents should reflect this in concert. But this lower definition sound seems to stay only on the track, as artists' voices naturally have more clarity in person and in concert. Paly senior Zoë Wong-Vanharen attended Clairo's tour when the artist recently traveled to San Francisco mid-October. "I thought she was more technical live than she is in studio," Wong-Vanharen said.
Clairo is hardly alone in her musical endeavors. Many other musical hopefuls are vying for a chance at the forefront of pop music as they spring up on DIY streaming services like SoundCloud in an effort to distribute their music to a wider audience. These public streaming services have produced multi-million star after star, regardless of genre, with artists like Post Malone and Kehlani making their debut on these platforms.
As the digital age progresses, the distribution and consumption of music has migrated to the internet and streaming platforms such as SoundCloud, Spotify, Apple Music and many more. Before, consumers had to physically purchase albums or download songs in order to listen to their favorite artists. The streaming age has made it much easier to introduce consumers to new faces in music, granting exposure and a platform for up-and-coming artists. The producing process has been made easier than ever for everyone involved; musicians no longer have to be signed to a label in order to publish their music.
As bedroom pop takes flight in the charts, the door is opening for more young artists to enter the industry. Practically all bedroom pop artists are teens and young adults, but regardless of the genre, these new artists are taking the industry by storm.
Perhaps the most successful artist from SoundCloud is 17-year-old Billie Eilish, whose debut song "Ocean Eyes" went viral on the platform. Today, Eilish has had four platinum singles on the U.S. music charts and seems to have set the blueprint for rising young artists. Her moody and timely debut album "WHEN WE ALL FALL ASLEEP, WHERE DO WE GO?" tackles dark themes as well as more optimistic ones all wrapped up in a neat, bass pounding bow.
While immense hype surrounds these self-made artists, there is ambiguity surrounding their relevance in the future. The question remains: will these new generation artists prove they have staying power? Clairo and Eilish both have familial connections to the music industry; Clairo's father worked in the record industry for years, and Eilish's brother Finneas is a producer and musician himself. There are countless artists that don't have these connections but are following the same path, albeit at a slower rate, proving that practically all one needs is internet access and a pretty voice to make it in the music industry. Without this connective edge, however, will these artists stand the test of time, or will their spotlight fizzle out?
Photos by Natalie Schilling and Tyler Varner
About the Writers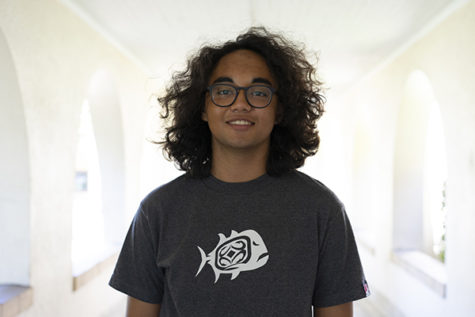 Theo Lim-Jisra, Copy Editor

Theo's passion for music and writing is what drove him to join C Magazine. His favorite part of being on the staff is getting to meet and collaborate...