Behind the Scenes: Tower Building
Many of Paly's staff work in the tower building, taking on responsibilities crucial to the daily functioning of the school. C Magazine interviews two essential staff members – Ms. Queen and Mrs. Gardiner – and delves into their passions, both at and outside of Paly.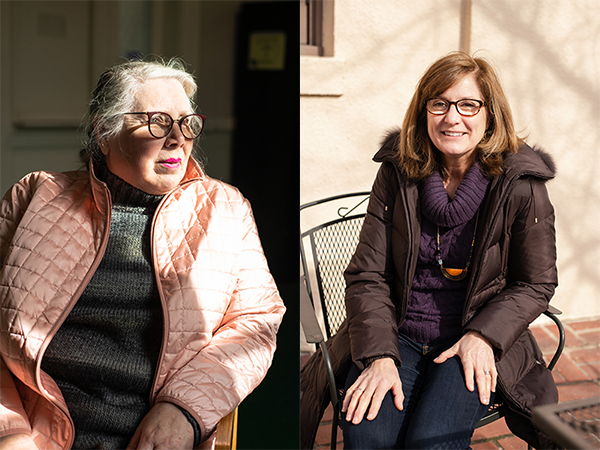 Vallen Queen, assistant principal's secretary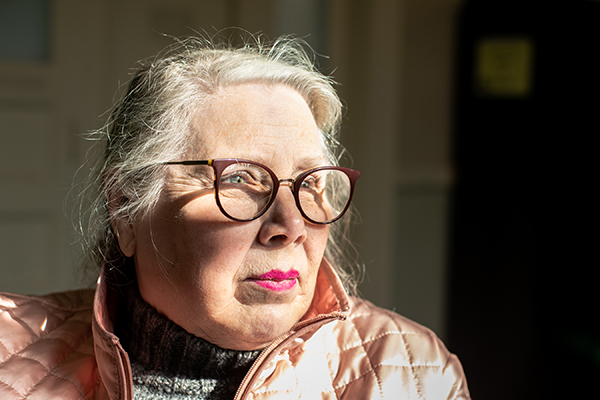 Vallen Queen grew up in Palo Alto as the oldest of three sisters and two step-siblings. Her parents and grandparents grew up in Half Moon Bay and Palo Alto. Since April of 1999, Queen has worked to support both faculty and the student body. From working as a library assistant to a receptionist at the front office, Queen has played an integral behind the scenes role that keeps Paly running. This year, she is supporting the three assistant principals: Mr. Berkson, Dr. Keating and Ms. Stratton. She helps them schedule appointments, manage their calendars and administrative practice. Along with this, Queen is in charge of managing and answering questions regarding the Paly calendar. Her other responsibilities range from assigning and keeping track of keys to receiving and sending out work requests to the proper trades.
Aside from supporting the assistant principals, her favorite part about the job is seeing the students every day. Even if the day has been stressful, Queen will instantly cheer up when students stop by to greet her or get food.
"All it takes is hearing 'Ms. Queen, hi' from across the Quad to make me realize just how much I enjoy and value my relationship with students. Honestly, it just truly fills my heart," she said.
As students pass through Paly and graduate, Queen remains in contact with the students. "With social media I can keep up with lots of former students; see how they are, what they're doing, where life has taken and it is never less than remarkable to see how they soar," Queen said. She fondly remembers past students who have gone on to achieve success, fame, and become parents, teachers, and business people. "Honestly, I am as proud of them as I would be of my own children," Queen said.
"
With social media I can keep up with lots of former students; see how they are, what they're doing, where life has taken and it is never less than remarkable to see how they soar."
— Ms. Queen, assistant principal's secretary
Though her job is not always easy, she nearly always wants to get up in the morning and go to work, as the students bring her happiness.
Outside of Paly, Queen spends her hours travelling with her tight-knit family, perfecting her cooking skills and making delicious snacks for her nieces' children. Spending time with her family, which includes two daughters, a grandson, a step-grandson and a step-granddaughter, brings her great joy. Not only does she love cooking, she also enjoys photographing her dishes and sharing them on social media. In her spare time, Queen enjoys a variety of hobbies, such as reading mystery novels and watching British TV.
"I have been known to play a computer game now and again (shhhh) usually some sort of match-three Clockmaster and Fishdom," Queen said. Though she loves dogs, she currently does not have one, but is considering getting one when she retires. Queen is an integral part of the student community, so make sure to stop by and say hello.

Jennifer Gardiner, main office receptionist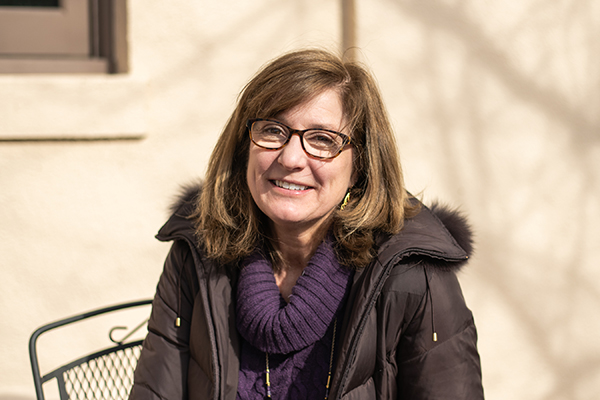 A first step into Paly's main office may reveal an empty room, until a bubbly "Can I help you?" interrupts the silence. Jennifer Gardiner, secretary of Paly's main office, is often obscured by her large desk decorated with tinsel shapes and seasonal decorations, yet her role at Paly is imperative to the community.
Along with answering the questions of students and parents, Gardiner is in charge of acting as a nurse assistant, finding substitute teachers for classes and responding to emergencies. Although Paly has not had many emergencies over the years, it is important for someone to be well acquainted with the procedures.
A graduate of Paly's class of 1979, Gardiner has deep connections to the school and loves being a part of the community. She spent twelve years at Fletcher Middle School—first as a library assistant and later an attendance clerk,—before becoming Paly's secretary in August 2014.
In her six years at the front desk, Gardiner has seen her fair share of interesting events, which she believes makes her job exciting. "We had massive skunk infestations for a while and an animal control guy came and captured a skunk in a trash can without getting sprayed," Gardiner said, with a smile.
The same promise for excitement draws her to travel around the world, in countries from Australia and New Zealand to Thailand and Bali. "I saved all my money and my husband and I spent it all around the world with backpacks on and staying in hostels," she said. Her dreams for traveling continue into the future, as she aspires to visit South America and Asia.
"
I feel like I'm giving back to the world by being here and trying to help people."
— Mrs. Gardiner, main office receptionist
At Paly, her interest in helping the community extends to her passion for students—she enjoys contributing back to the community through leading the staff flash dance and becoming one of the co-club advisors for Paly's QSA Club, a club dedicated to allowing a free and comfortable space for students to relax and embrace their true selves without judgement. The club also hosts many diversity and acceptance events including the annual Gender Bread activity, where students host a cookie decoration station aiming to promote acceptance of gender diversity.
Over the years, she has formed deep and lasting connections with many students. "I have some students that are my people," she said. To this day, they visit her from all corners of the world, even those from her years at Terman. These connections have not come without difficulties however, notably working with upset students;however, they are part of what allows her to forge such deep connections with many students. "I love this job. I like working with parents and students and teachers and staff and I would say that someone comes in crying once a month minimum and I work through that," Gardiner said.
Interacting with the community and being able to help others guides Gardiner's interest in her job and makes everyday something she looks forward to. In the past, she has led successful and memorable staff flash dances, helped with Mr. Hall's juggling camp, and helped with special education dances.
"I feel like I'm giving back to the world by being here and trying to help people," Gardiner said.