Quarantine Made Me Buy It
While staying at home, Paly students have found unique purchases to occupy their time.
For most people, quarantining for almost a year has been a challenge due to the lack of in-person social interaction. To combat the subsequent boredom and loneliness, Paly students have used this quarantine as an opportunity to change their already generally slow-paced lifestyle with something a little more interesting, to turn these boring times into better ones with a variety of different purchases. These items have found a way to simply make life better when the quarantine blues hit.
Weekly Flower Purchases – Dana Toussieh, Junior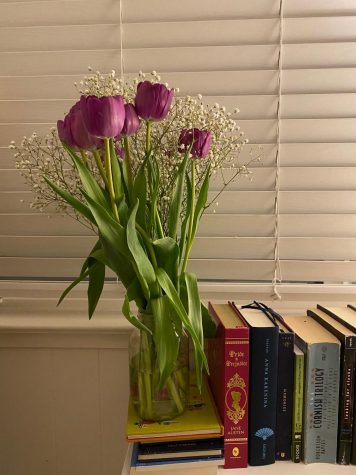 From tulips to daisies, Toussieh has found that purchasing small flowers has been one of the highlights of her quarantine routine. "Flowers brighten my mood and make me love the space I spend so much time in," Toussieh said. "Not only does changing and adding flowers [in my room] make spending time at home feel less repetitive, but it also purifies the air in my room and provides a small sense of nature." Photo Credit: Dana Toussieh
Projector and Big Screen – Matilde McQuarrie, Junior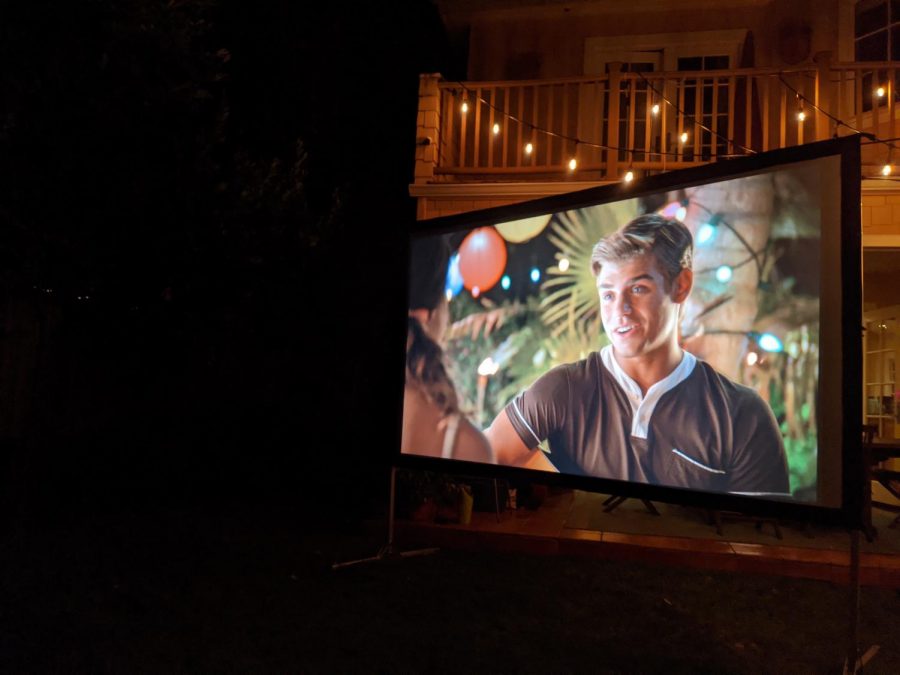 McQuarrie thanks her many fantastic memories throughout quarantine to her projector and big screen, which allows her family to watch movies on a large display. "I think I watched movies on the projector outside almost every night during [the] summer," McQuarrie said. Easy to set up, the potential to enjoy a movie at home just as if one was at a theatre is unlimited. Photo Credit: Matilde McQuarrie
Outdoor Basketball – Max Bonnstetter, Junior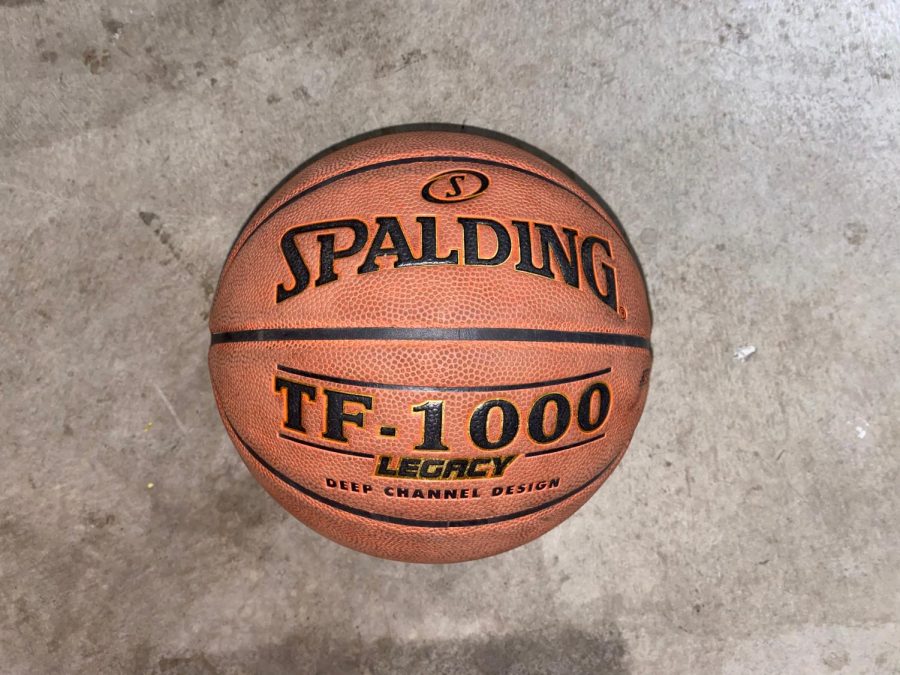 Bonnstetter has spent his quarantine surrounding himself with basketball in every way possible. Before the pandemic, he was a junior NBA reporter, but due to gym closures the only way he can work on his game is to shoot outside. "Thanks to my new ball, I have been able to get a ton of shots up on outdoor hoops," Bonnstetter said. He is thankful that he is able to continue his passion for basketball even throughout quarantine. Photo credit: Max Bonnstetter
Squat Rack – Xavier Esquer, Junior
Similar to Bonnstetter, Esquer has found a workout haven in his own home. Saving up for this purchase in order to pursue maximum strength heading into baseball and football season, Esquer believes his squat rack was the perfect choice. "While it may have been a bit expensive, the benefits greatly outweighed everything else," Esquer said. Another reason for buying the rack was obviously due to gym closures. "[My rack] can be used for pretty much every workout I could do at a gym without having to buy a membership, and most gyms aren't open yet," Esquer said. Photo credit: Xavier Esquer
Goldendoodle – Lucus Sung, Junior
Last, but certainly not least, a new member of the family is certainly an interesting quarantine investment. Mei Mei, a Goldendoodle puppy, has made Sung's quarantine so much more entertaining. With the majority of his family residing in San Francisco, Sung has gained a new friend and roommate while staying in Palo Alto. "She brings joy to our lives – she is full of energy and personality – and loves to play with everyone," Sung said. Sung has watched Mei Mei develop over quarantine and hasn't looked back since. Photo Credit: Lucus Sung
About the Writer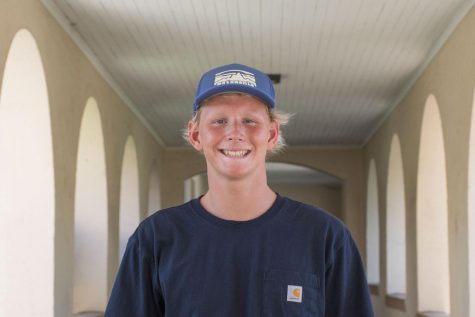 Jack Haney, Creative Advisor





2020-2021 - Staff Writer

2021-2022 - Creative Advisor

I joined Cmag to express my creativity within a magazine. I enjoy that we all come...