Calm Through Crocheting
Need a new hobby? Something to distract you from the never-ending cycle of school work and studying? Crocheting is the perfect activity for you!
Amidst the unprecedented shutdown of school and normal life, many of us acquired new hobbies to pass the time. One of the many trends that emerged during quarantine was crocheting. The trend of sewing, crocheting or just decorating your own clothing surged on social media apps. However, for some, crocheting has been a calming hobby for years now. Sophomore Sophie Yang initially started knitting around late elementary school to middle school age, then picked up crocheting soon after.
"I first started with knitting, and then I realized that crocheting was more efficient and I was a little better at it," Yang said.
Yang's crocheting expertise is limitless; she makes a wide variety of items such as scarves, blankets and hats. For her, crocheting serves as a way to calm herself, occupy her hands and create stylish items to display in her room.
"It's a good way to relax, and I'm someone that really likes to listen to audiobooks so it's just a lot easier when I have something to do with my hands while I'm listening," she said. "It's calming and a good way to de-stress."
"
I like [crocheting] because it gives you something to do with your hands and you get a blanket or hat afterwards."
— Paisley Annes
Junior Paisley Annes is also a fan of crocheting, which initially caught her interest because her aunt is an artist. She picked up the hobby when she was around seven years old and learned from her aunt. Although she stopped crocheting for a while after that, the start of quarantine re-sparked Annes' interest in crocheting.
"I like [crocheting] because it gives you something to do with your hands and you get a blanket or hat afterwards," Annes said.
Both Annes and Yang crochet more for the calming, peaceful nature of the process rather than the final products they create.
"I've made a hat before, a mug holder, and a blanket; just simple things," Annes said. "I feel like the process is more fun than the product."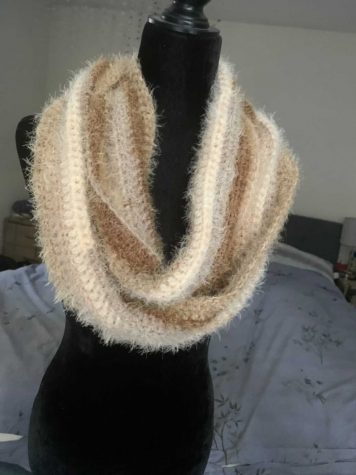 If you're looking for a new way to relax and calm yourself during the day, crocheting could be a great hobby for you. Not only will you get to de-stress through the calming process of creating your items, but you'll end up with quirky knitted rewards too!
Annes' advice to anyone wanting to start crocheting is to watch YouTube videos to help you and to keep persevering through each of your projects.
"Follow through," Annes said. "Even if it's looking bad, don't just keep restarting and restarting. Let your first five to ten projects look [imperfect] for the practice."
Photos courtesy of Sophie Yang
About the Writer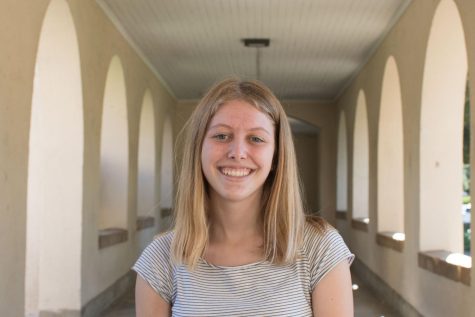 Emma Turnbull, Managing Editor





2020-2021 - Staff Writer
2021-2022 - Managing Editor
I joined CMag because I was interested in writing about arts, music, and culture and because...