Fall Traditions
How do Paly students and families spend their fall?
Halloween, sweater weather, crisp, golden, leaves falling, pumpkins. These are all memories we have associated with fall. Many Paly students have their own fall memories and traditions they partake in each year such as going to the pumpkin patch, watching scary movies, making leaf piles with siblings and carving pumpkins.
Carving Pumpkins and Pumpkin Patches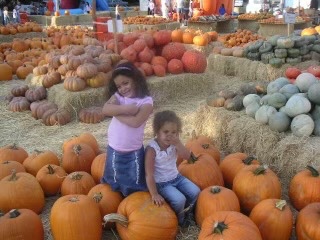 "Pretty much every Halloween our family goes to the kitchen table and then we just lay this huge mat out and then we all carve pumpkins," freshman Ben Coulson said.
Carving pumpkins is one of the most customary and enjoyable fall traditions families have. Some families get their pumpkins at a local grocery store such as Trader Joes while others visit a pumpkin patch for the day. The Palo Alto area is lucky to be surrounded by a variety of pumpkin patch options from as close as Portola Valley to Carmel and Halfmoon Bay.
"There was this pumpkin patch on the way [to Carmel]," junior Aicha Chraibi said. "As kids, [my sisters and I] would go all the time."
Visiting pumpkin patches for the day allows people to be able to spend quality time with their family and friends at a unique location that's only open for one part of the year.
Fall Treats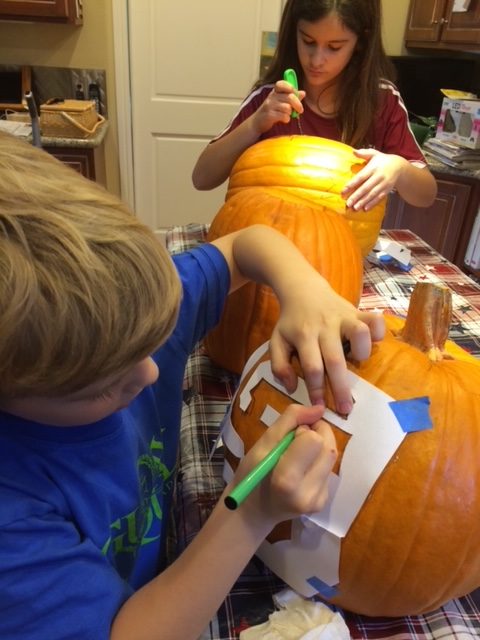 Another staple fall tradition is making fall treats and beverages.
"During fall I really like hot chocolate because it just warms you up," Coulson said. "Me and my mom would go out for a walk and then we'd come back and she'd make me a hot chocolate. I would always remember that as being a really fun memory."
Most people look forward to being able to drink a cup of hot chocolate, apple cider or tea after a rainy day in the fall. The drinks are associated with a cozy fall day. But besides drinks, there are many fall foods that people enjoy as well. Some of the most common fall food items are pumpkin bread and muffins, thanksgiving food such as pie and warm soups. But many families have their own special food traditions as well.
"My mom makes chili every fall during Halloween," Chraibi said. "She makes a big pot and we always invite people over to eat it with us. It's super fun."
Fall is the perfect time to bring families and friends together through visits to the pumpkin patch, food and drink and other enjoyable activities. Therefore, it is not a surprise that fall is many students' favorite season.
Photos courtesy of Aicha Chraibi Ben Coulson