Got Goals?
The sky's the limit when it comes to what is possible to accomplish at the Riekes Center, a community built around inclusivity and diversity that pushes people to achieve their dreams.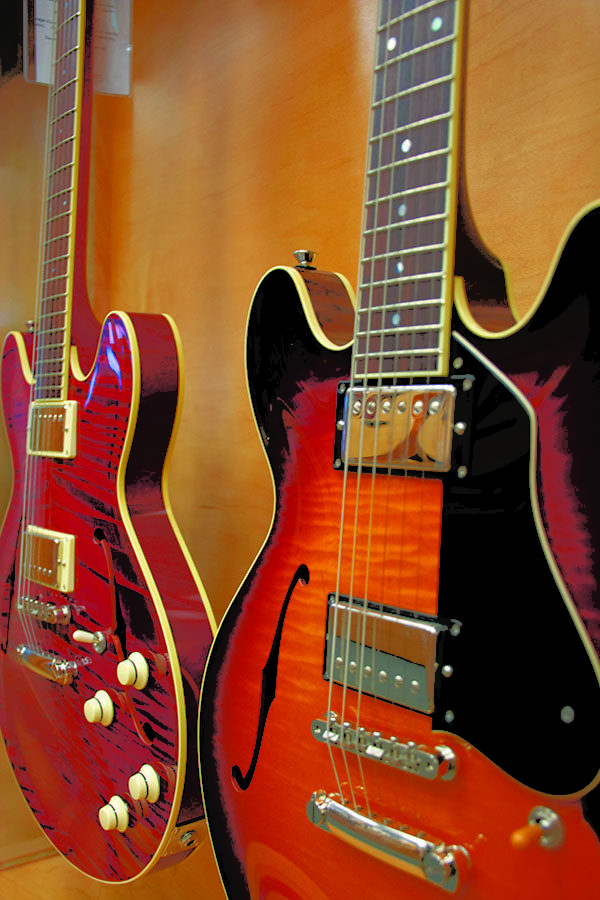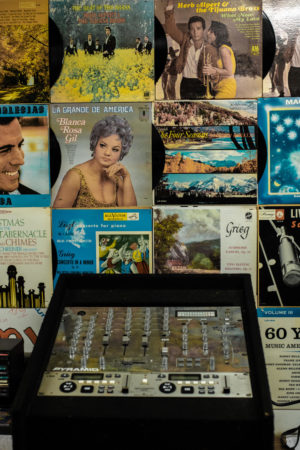 Beyond the distinct red doorway and old warehouse walls that characterize the lobby of the Riekes Center lies a community built around promoting individual goals and greater missions of "human enhancement." Located in Menlo Park and founded as a non-profit in 1996, the Riekes Center offers a wide range of programs concentrated on creative arts, athletic fitness, nature, the outdoors and community service. The center allows for locals of all ages to pursue their interests in these various fields with no limits to what they can accomplish. Although traditionally non-intersecting fields, the Riekes Center has created a community where excellence in physical fitness and art are achieved side by side. From recording an album to athletic conditioning geared towards a specific sport, the center offers support and assistance to turn students' dreams into reality. Their signature slogan "got goals?" encourages students to pursue their passions and realize their potential.
Gary Riekes, the founder of the center, moved to California to play football for Stanford University in 1969, but when he sustained a near-debilitating back injury during his sophomore season, he was forced to seek therapy. Although some treatments were successful, Riekes never fully recovered and ultimately was not able to return to the football field. In an attempt to refocus his energy and interest in the sport, he began creating training regimens for some friends who were preparing to go to the National Football League draft. Riekes' developing interest in personal training and his inherent need for a source of income soon led to the creation of the non-profit. What is now known as the Riekes Center began with a simple premise: Riekes trained anyone willing to pay for his services and employed those interested in supporting him, using the earned profits to pay his staff. Today, Riekes works to brand the center as a supportive community where he often emphasizes a crucial statement: "We want you to treat people a certain way and for them to return the favor."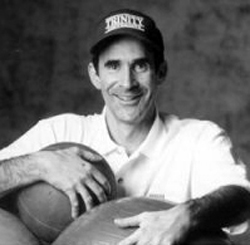 Kayla Stitt, a Palo Alto High School junior, has been taking voice lessons at the Riekes Center for over a year. Aside from her private lessons, Stitt has also taken part in a few of the monthly performance recitals that the center holds, giving her opportunities to perform live on stage. During these concerts The Riekestra, the center's house band, will fill in for other instrumentals and accompany students' performances.
The center makes an effort to promote a caring and nurturing environment that is noticeable among the staff members and students the instant you arrive. "The community is very accepting and friendly, [and] everyone's smiling when you walk in," Stitt said. Whether she is on or off the stage, Stitt receives constant encouragement from the employees at the center to pursue her range of interests. "They just want you to get better at whatever you're passionate about and there are so many things you can do there," Stitt said.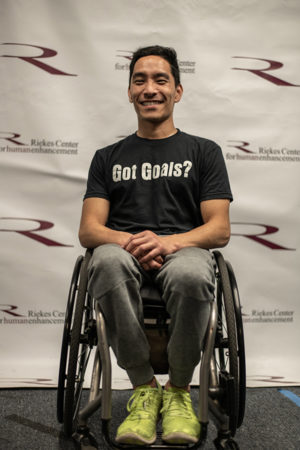 There are many ways the Riekes Center is inclusive, including an adaptive fitness program that works to accommodate handicapped individuals through personalized workouts and specialized equipment. Steven Toyoji, manager of the adaptive sports program and former paralympian, has been working at the Riekes Center for two and a half years. Toyoji is highly involved in the center's paralympic sports club, which him to pursue his interest in athletics and other related programs. "Working at the Riekes Center has allowed me to combine a bunch of different things I'm passionate about into one job," Toyoji said.
Although he was initially attracted to the Riekes Center because it would support him in his paralympic training efforts, Toyoji stayed involved and became a staff member because of the center's inviting atmosphere. "The guys [on the wheelchair rugby team] were super welcoming," Toyoji said. "All the staff and all the students were wonderful […] so I just kept coming back over and over."
Now as a leader of the adaptive sports program, one of the aspects Toyoji enjoys most about the center is its sense of community. He recognizes the diversity among the students and how everyone is there to support one another, even if they are not participating in the same programs. At the Riekes Center, no one is labeled or limited in their capacity to achieve their goals. "It's a place where even on your worst day you come here and feel better when you leave," Toyoji said.
The uplifting spirit of the center is not only evident among the members but also in the way the facility was designed. Along the walls are pictures of past and present students playing instruments, training in the gym or participating in one of the many other activities the center has to offer, illustrating their growth and personal successes. Toyoji notes that his favorite thing about working at the Riekes Center is being able to watch students improve and develop in whatever program they are taking. "You get to see people grow, even if it's so microscopic, it's fun to watch, to be a part of that and witness that," Toyoji said.
All are welcome at the Riekes Center, and thanks to the constant positive support from peers and staff members it is no doubt a place where dreams become a reality. Walking through the red door and lobby is the beginning towards an individual's "human enhancement," and whether those dreams are set around learning a new skill or picking up an old hobby, the possibilities are endless. So, got goals?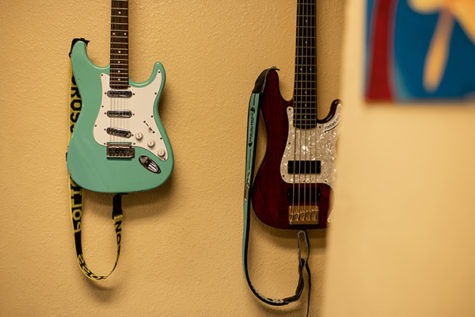 About the Writers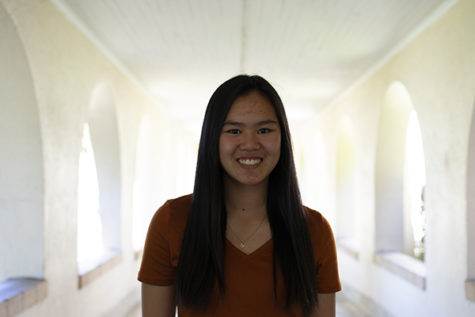 Kailee Correll, Copy Editor

When deciding which publication she wanted to join, junior Kailee Correll believes that C Mag seemed like the perfect fit because of its amazing designs,...