Making Wacky Work
The best way to grab attention is to do something out of the ordinary; whether it's hatching from an egg at the 2010 Grammy's or sharing polka-dot infested hallucinations, artists like Lady Gaga and Yayoi Kusama shock the public with their wild experimentations, meeting headlines and inciting fascination. Due to this pattern, some argue that the enigmatic and controversial nature of artists like these is a greater factor in their success than the art itself.
Andy Warhol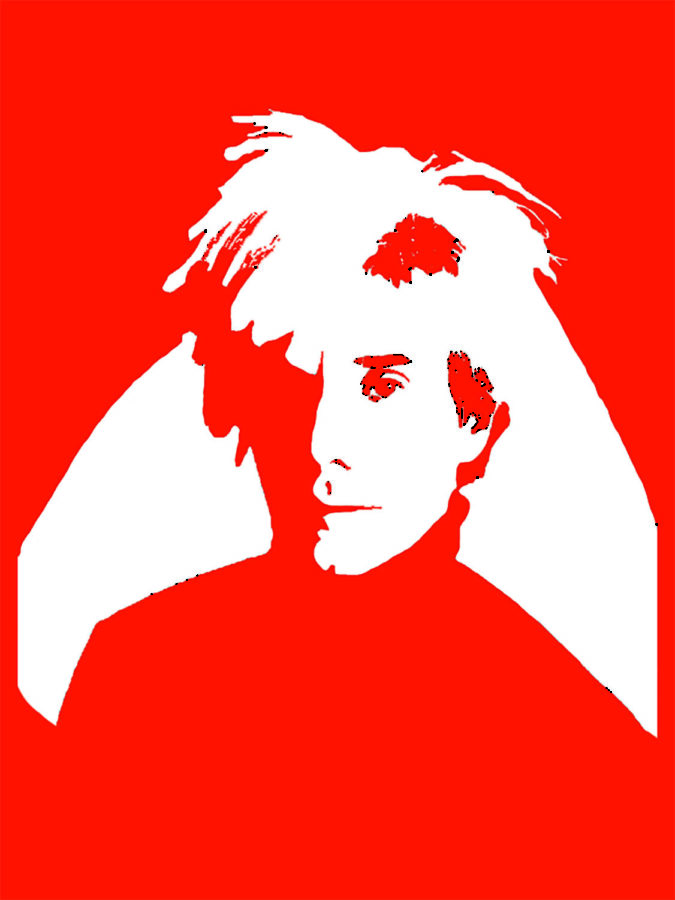 Andy Warhol, recognized by choppy white hair and prints of Campbell's soup, is a character that exhibits the intersection of skill and character. In presenting his influential art, Warhol highlighted more than his artistic abilities, but his reclusive nature and notably odd choice of wigs. Despite Warhol's praise for highlighting the mass consumerism and materialism prevalent in 1960s America, some critics deny the quality of his art and question the rationale behind his fame. Warhol was a multifaceted figure; his wide recognition brought him success and resulting media interviews, in which he often maintained a mysterious image by leaving long, awkward silences between the question and his answer. When he did answer, he provided solely two or three-word responses. The mystery of his character has continued to incite curiosity and interest in his creative process, and debate about the true messages his art was conveying. Warhol's "Green Coca-Cola Bottles," a 2-D depiction of a series of soda bottles tinted varying shades of green, was recently sold for $57 million in 2010. The value of the piece is largely due to its meaning: Warhol used the bottle as a symbol of equity in American consumerism in efforts to speak to the idea that the richest man and the poorest man can buy and enjoy the same product. "A Coke is a Coke and no amount of money can get you a better Coke than the one the bum on the corner is drinking," Warhol said in response to his work. While his extensive collection of artwork is appreciated in museums and has inspired contemporary advertisement graphics, the way in which Warhol's shocking mannerisms and the meaning behind his art successfully intertwines is arguably just as memorable as the pieces themselves.
David Bowie

English singer, songwriter and actor David Bowie is remembered as one of the most influential musicians of the 20th century, as well as one of the world's best selling rock stars with worldwide sales of 140 million records. Before gaining fame, Bowie attempted to release his first album independently and failed, which caused him to cease music production temporarily. Despite his failure, Bowie jump started his career through signing with Mercury Records, and continued his success by becoming a pioneer in a heavily competitive industry; he intrigued fans by releasing heavier rock sounds and coming out as gay during a more taboo time period to do so. In 1972, he released the album "The Rise and Fall of Ziggy Stardust and the Spiders from Mars" that introduced his new identity, Ziggy Stardust. Bowie reached his peak of stardom after introducing this alter ego: his image of a doomed rock star. The 70s marked a time when Bowie developed an enigmatic persona: he was able to explore a unique character and pioneer a new age in rock music, all while consistently releasing albums that hit the charts. In 1996, Bowie was inducted into the Rock and Roll Hall of Fame, reflecting all of his hard work and dedication towards his career. His musical legacy, including 26 albums, is remembered as one that inspired other artists, including Lady Gaga, to be themselves and create music with meaning and passion.
Lady Gaga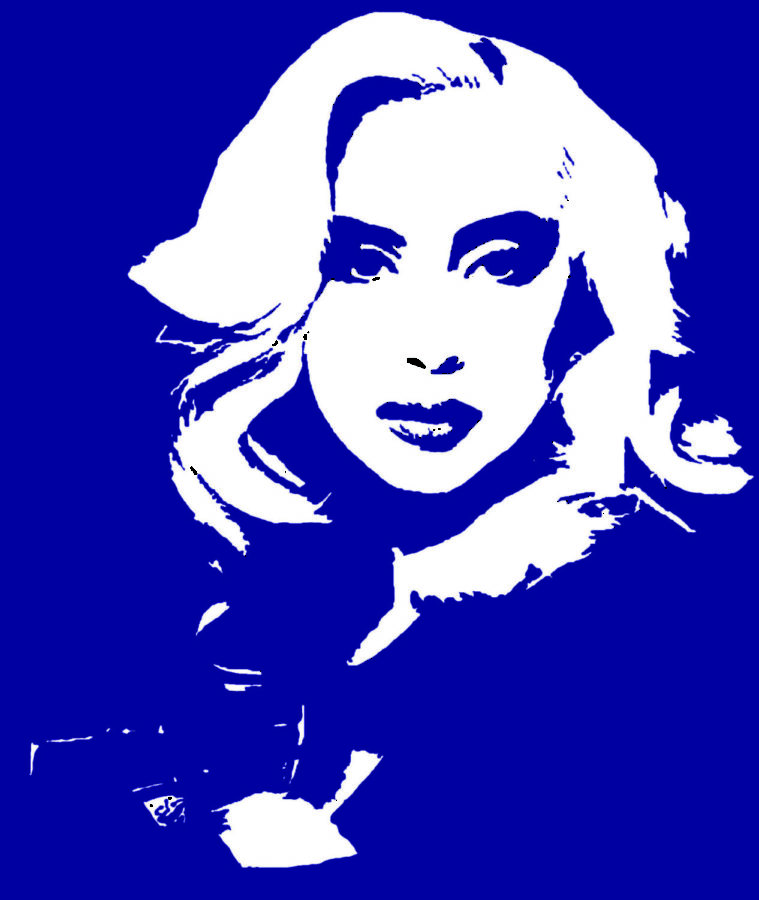 Lady Gaga, now one of the best-selling musicians in history, first started her career at open mic nights at restaurants scattered throughout New York City. Soon after being discovered by Akon, an award-winning singer and producer, she was signed to his label under which she released her first debut single "Just Dance." Within the first year of its release, more than seven million copies of the single were sold and Gaga's road to music success began. Though "Just Dance" was her first release, Gaga grabbed the world's attention with provocative lyrics and an unconventional public image. From her eccentric concert visuals to her costume and dress, Gaga retained the spotlight through both shocking and entertaining her audiences. Some of her wildest, most memorable moments include her wearing a dress made entirely of raw meat to the 2010 MTV Music Awards, hatching from an egg on stage during the performance of her song "Born This Way" at the 2011 Grammy Music Awards and releasing her perfume "Fame" in 2012, in which she advertised unique ingredients of blood and semen. Although it takes immense self confidence to be so daring, Gaga revealed in her documentary, "Gaga: Five Foot Two," that her bold choices were a way to gain control in an oppressive music industry. Her controversial outfits and performances are more than just outlets of self expression but also assertions of power. "What I've done is that when they [management] wanted me to be sexy or they wanted me to be pop, I always fu**ing put some absurd spin on it that made me feel like I'm still in control," Gaga said. From the beginning of her career, Gaga created a unique image for herself; when she released music, there was always a wacky performance or costume to accompany it that grabbed its own headlines. As a result, her talent as a singer and songwriter has intertwined with her wild image to create a product that is more than just the music.
Yayoi Kasuma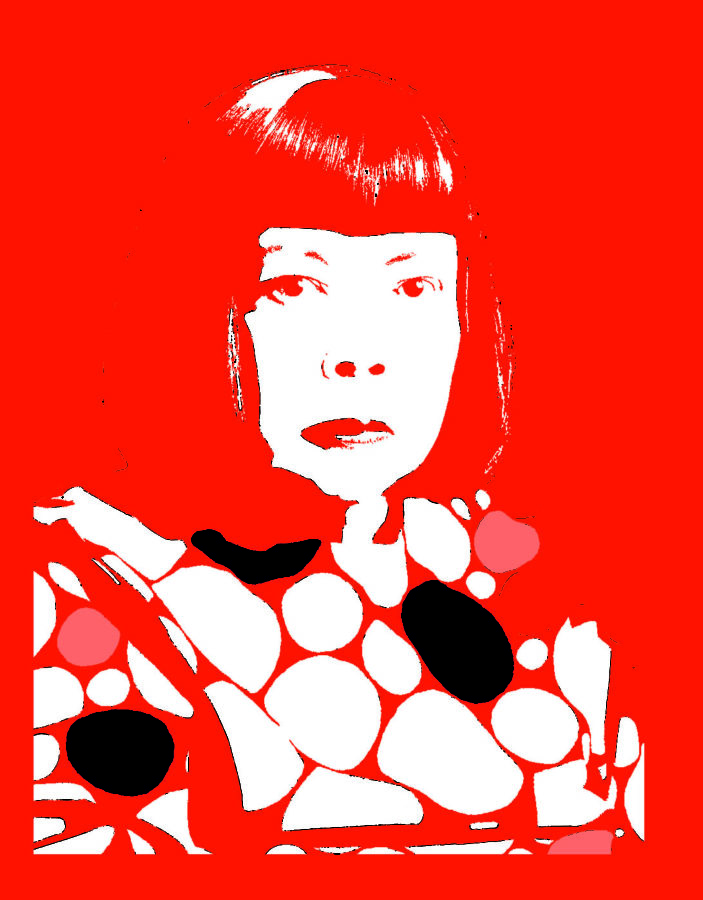 Consumed by her love for polka dots, Yayoi Kusama is a 90-year-old Japanese-American artist who rejects social norms and proudly shares her exuberant personality and artistic abilities. She works using a spectrum of mediums and has created everything from installments to  paintings, which consistently encompass the theme of circles and dots. Her wardrobe has also become subject to  this thematic pattern, as Kusama is often distinguished in old photographs by her  choice of dotted clothing.  Kusama developed into an enigmatic figure in the 1960s, as audiences at her shows would gawk at the intricate nets of dots on her canvases, sometimes spanning up to 33 feet long, or stand shocked as they observed her strolling nude through New York City, painting polka dots on herself and fellow artists. Kusama sees the world — and the universe, for that matter — in dots, and she has devoted her art and life to showing the rest of the world what she sees. While some might look at Kusama's work and disparage its apparent childlike nature, millions around the world have come to appreciate the miniature universes she creates in her works like "Dots Obsession" (2003). In this installation, Kusama covered an entirely yellow room —and the enormous inflated balls within it —with black polka dots. Kusama's efforts were unique — she wasn't afraid to use installations to project her vulnerable experiences, and, in the process, she created some of the most discussed installations of the past 50 years. When it comes to separating the artist from the work they produce, it is almost impossible to do so with Kusama, as she has repeatedly said that her work is her world, it is what she sees and feels every day.