Perfect Picnics
A guide to your perfect picnic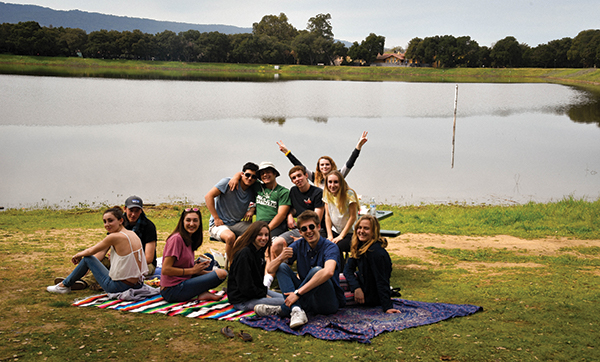 Hang on for a minute...we're trying to find some more stories you might like.
What to bring:
To start your perfect picnic off on the right foot, remember to bring some key materials: a soft and cute blanket that you don't mind getting dirty, a picnic basket stocked with your favorite snacks, and some fun activities! Sketchbooks, watercolors, string for friendship bracelets or sports equipment to play a pickup game of wiffle ball or volleyball are some of our favorite picks!
Set-up:
Decide with your friends on the perfect spot — this may vary depending on what kind of a day it is. If it's super hot and you have a lot of time on your hands, heading to the beach to cool off may be your best option. If you have plenty of time but it's not as sunny, choose Foothills Park or another scenic spot. Have a busy schedule but want to get outside for a picnic? There are numerous local parks around Palo Alto. Once you've packed your basket and arrived at your perfect picnic location, lay out the blanket with your food and fun activities. If it's cold, bring a thermos with hot cocoa. If it's hot, don't forget the lemonade!
In the act:
Once you've set up, dig in and enjoy! Enjoy talking about life or current events with your friends, or do one of the many crafts that you've brought. We chose to go to Lake Lagunitas on Stanford campus because it was warm out and we were excited to soak up some sun after all of the cold and rainy weather. We brought fruit, chips, and peanut butter and jelly sandwiches to snack on. We also brought friendship bracelet string and henna to do. It made for the perfect picnic experience and was a great way to de-stress with friends while enjoying nature!