Have We Learned Nothing From Legally Blonde?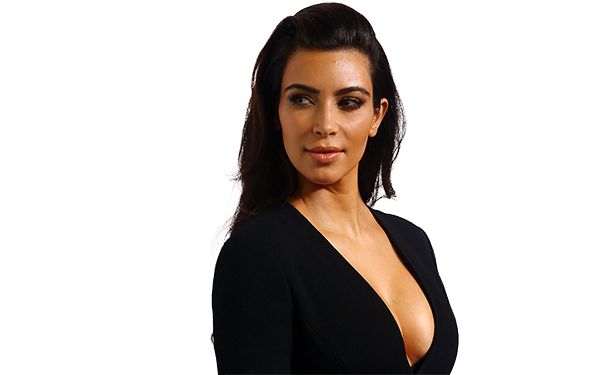 When you think of Kim Kardashian, you probably remember her iconic derriere, her marriage to Kanye West, and maybe her crying face. She may have found her way to success by using her sexuality as a tool, but since arriving on the scene in 2007 she has started successful brands and become a savvy businesswoman. Her latest pursuit: law. That's right. Kardashian may just prove to be the updated, 2019 version of Elle Woods.
Since revealing her plans to become a lawyer in early April, Kardashian has had a fairly mixed public response. Some applauded her for using her power and influence to make a change and effectively help others while many questioned her capability and called it a gross over inflation of ego. Luckily, it looks like she has been in no way disheartened by criticism as she is moving ahead with her studies, but the negative responses are telling. Kardashian is a strong woman working hard to learn a skilled trade and help those less fortunate than herself yet apparently not all of society is okay with that yet — although, frankly, they should get over themselves and stop hating on a woman trying to make something more out of herself and improve our legal system in the process.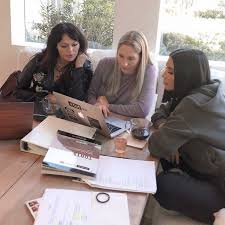 You might already be asking yourself why Kim Kardashian West, one of the most famous people in the world and living the easy life, would possibly want to become a lawyer. As she told the world in her interview for the cover of Vogue's May issue,
"The White House called me to advise to help change the system of clemency…and I'm sitting in the Roosevelt Room with, like, a judge who had sentenced criminals and a lot of really powerful people and I just sat there, like, Oh, sh*t. I need to know more. I would say what I had to say, about the human side and why this is so unfair. But I had attorneys with me who could back that up with all the facts of the case. It's never one person who gets things done; it's always a collective of people, and I've always known my role, but I just felt like I wanted to be able to fight for people who have paid their dues to society. I just felt like the system could be so different, and I wanted to fight to fix it, and if I knew more, I could do more."
What more could we ask from anyone who wants to become a lawyer? A genuine desire to help fix flaws in a system which affect millions seems like a worthy goal to me.
In that same Vogue interview, Kardashian revealed that she would not be attending law school and instead following a lesser-known path called apprenticing or "reading the law". This also put her under scrutiny by those who believe she is using her privilege to skip past all of the work. A four-year law apprenticeship, in California and a few other states, can be used as a legitimate preparation for the bar exam. Some conditions Kardashian must meet to continue the apprenticeship include having California lawyers as mentors, studying 18 hours a week supervised by them, and passing the "baby bar" after her first year is complete. Kardashian's privilege may be what allows her to work with top-notch lawyers and pay a visit to the White House from time to time despite her inexperience, but the hours she is putting in are no joke.
Kardashian has partnered with lawyers Jessica Jackson and Erin Haney, who both focus on criminal law, since summer 2018. She also has been quietly funding lawyers working for The Decarceration Collective and the bipartisan group #cut50, cofounded by Jackson, in order to help free people arrested for nonviolent offenses. With her financial contributions, these groups have been able to free 17 first-time, nonviolent drug offenders over the last few months as a part of their 90 Days of Freedom Campaign. Kardashian has also been given the chance to gain experience on the policy side because of this mentorship. The FIRST STEP Act was passed by Congress in 2018 and allows prisoners to earn an earlier release, and could commute the sentences of millions. This act was worked on by Jackson and #cut50, and Kardashian got to gain the invaluable experience of seeing what it takes to actually create change. In a recent interview with Elle, Jackson took the time to praise her initiative and and passion for law.
"You have some celebrities who just kind of want to know the high-level talking points," Jackson said. "Kim actually really wanted to understand the strategy and understand the content and understand the reforms that were needed and why the system was that way."
In an age where social media makes it easier than ever to participate in slacktivism, let's be grateful that Kardashian has chosen to get down in the trenches with the rest of the real activists rather than just posting about how unfair the prison system is on her Instagram story. To quote another strong lady from the famous family, "Kim, you're doing amazing, sweetie."

About the Writer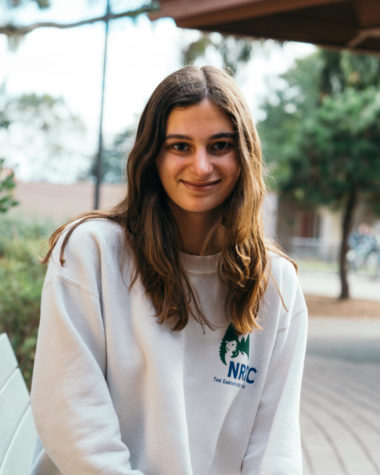 Jessica Weiss, Staff Writer

Aside from it's design, Jessica Weiss became a staff writer for C Magazine because of her strong interest in the journalism program.