ALT ALBUMS
4
MIN READ
Alternative rock emerged as a sub-genre of music that sounded like mainstream rock but was experimental. Since then, this concept of 'mainstream experimental' music has grown significantly, and can now be applied to a variety of genres. Lana Del Rey and Radiohead serve as two landmark examples of modern alternative music: artists innovating within their respective genres.
Lana Del Rey: Alternative Pop
Elizabeth Grant, known as Lana Del Rey, played in bars and struggled to make it as an artist until she released her break out hit "Video Games" in October of 2011. This sad-girl alternative pop anthem has a retro, orchestral feel that was accompanied by a music video compiled of vintage photos and videos as well as close-ups of Del Rey. This song shot her into the mainstream media, and soon after she dropped her first album "Born to Die" in late January of 2012. "Born to Die" is a somber album that reflects upon Del Rey's struggle with drug addiction and her admiration of money and older men.
While she did not get played much on the radio, she gained a huge following from the album and in 2013, the first remix of a song of hers came out. The remix took her song "Summertime Sadness" from a melancholy, relaxed mood to a "techno bop." The remix was constantly played in clubs and on the radio during the summer of 2012 and quickly became one of her most famous songs.
"The 'Summertime Sadness' remix was the first time I heard Lana Del Rey," sophomore Melayna Hughes said. "I didn't think much of it then but in two years she would become one of my favorite artists."
Hughes began listening to Del Rey last year and was instantly hooked by her voice and the vibe of her music. "When I first heard Lana I was shocked at how moving and catchy her songs were… I had never heard anything quite like it," Hughes said.
Del Rey's next album, "Ultraviolence," has an overall sense of emotional turmoil mixed with jazz influences, including a cover of a Nina Simone song, "The Other Woman," and one of her first upbeat songs, "Florida Kilos." Her overall themes in this album are reflected best in the songs "Money Power Glory" and "F****d My Way Up To the Top," two songs with the original somber mood that started Del Rey's career.
Her fifth album "Lust for Life" came with a multitude of collaborations including Stevie Nicks, The Weekend, A$AP Rocky and Sean Ono Lennon. Del Rey mixed her classic sad girl sound with the style of the other artists to create a unique album that remained true to herself.
In her latest album, "Norman F***ing Rockwell!," Del Rey explores her classic rock influences along with a new take on the Sublime song "Doin' Time." The album is said to capture the peak of Del Rey's career as a musician.
"I connect more with 'Norman F***ing Rockwell!' than I have with some of her past albums, "I think it shows a better range of [Del Rey's] songwriting and singing," Hughes said.
This album is different from her previous albums because of its positive outlook on life and upbeat songs about love and happiness. In her older albums, many of the songs are centered around depression, drugs, men and money, with a melancholy beat overlayed with a soft piano melody. This new album is beginning to bridge the gap between Del Rey's alternative vintage sound and modern day pop, which further defines Del Rey in her own genre.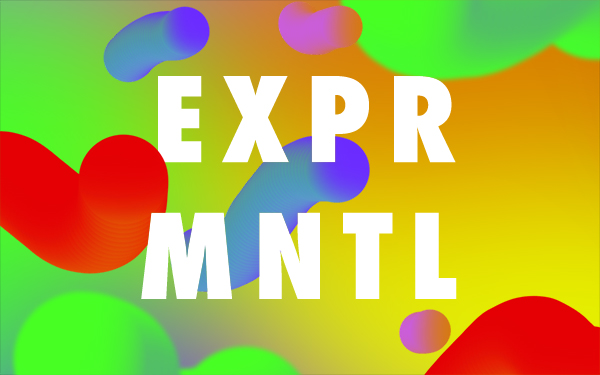 Radiohead: Alternative Rock
Radiohead's entry into rock music wasn't initially alternative. "After Nirvana collapsed and after Pearl Jam stopped touring […] people had this need for alternative music, stuff that sounded mainstream but just didn't happen to be where pop was going," senior Will Glasson said. "Alt is not as experimental as avante-music, but experimental enough. And that's where Radiohead came in. It filled this vacuum."
Radiohead is comprised of front man Thom Yorke, Jonny and Colin Greenwood, Ed O'Brien and Philip Selway. Originally named "On a Friday," Radiohead burst onto the alt-rock scene with debut single "Creep," which would appear in their debut album, "Pablo Honey." "'Pablo Honey' is just a grunge album, so it did pretty poorly in Britain but West Coast America loved it," Glasson said. "Then the second album wasn't grunge at all, [it] was almost post-brit-pop." The album, released in 1995, separated Radiohead from then-pop music in Britain even more.
As technology and its effect on music creation innovated at an incredible pace, Radiohead found themselves inspired by sounds they had never seen before. Following success from the British pop scene and another American tour, Radiohead set out to create an album that followed what they called the "speed of the world in the 1990s." Critics describe the revolutionary album "OK Computer" as millenium-ending-blues, and fans call it the greatest alternative album of all time. "The biggest ethos of 'OK' is inspired by Miles Davis, where he builds up this energy and this beat over twenty minutes and then just destroys it, and starts again," Glasson said. Radiohead's release incited a transition from albums resembling traditional playlists to creating more like artistic statements. "Not only would I call 'OK' one of the best albums of all time, it also revived the concept album," Glasson said.
Lana Del Rey and Radiohead have spearheaded the alternative music front in the 21st century with their songs and albums topping charts and winning awards. Their experimental takes on mainstream pop and rock music have worldwide appeal and bring alternative music to the forefront of the media.
About the Contributors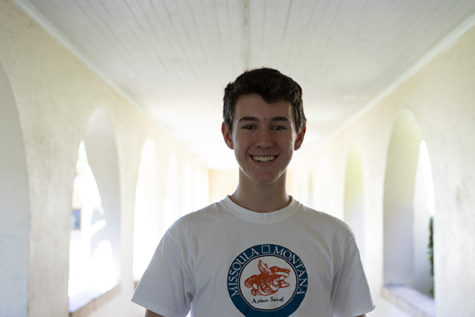 Atticus Scherer, Editor-In-Chief
2019-2020 - Staff Writer

2020-2021 - Editor-in-Chief

Hear more about me!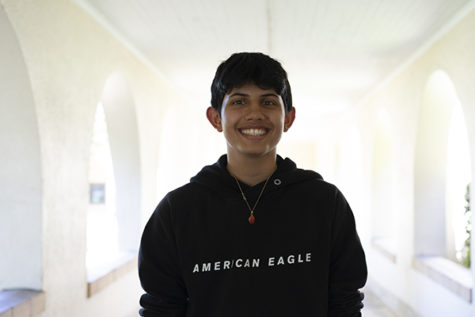 Raj Sodhi, Web Design Editor

Paly Junior, Raj Sodhi, joined the publication because he was attracted to the design and subject matter of the articles. He loves the committee of  C...