Women in Hip Hop
In a largely male-dominated industry, a small number of female rappers have become successful against all odds, inspiring future generations of women and paving the way for more inclusion in hip hop.
6
MIN READ
Since the rap genre first went mainstream in the '70s and '80s, the hip hop industry has been male-dominated field. Male rappers such as Notorious B.I.G and Ice Cube topped the charts for years while female rappers were far less popular. However, there were courageous women in the industry that worked to break these cultural norms. Artists such as Blondie and Lauryn Hill are two of the few women who dared to defy these odds and challenged the expectation of what a successful rapper looks like. Today, modern hip-hop artists like Nicki Minaj and Lizzo, influenced by a generation of women before them, have also climbed their way to the top and are proving themselves in an industry that has traditionally been wired against them.

Blondie
With her iconic sharp cheekbones and platinum blonde hair, Deborah Ann Harry, more commonly known as Blondie, is one of the most recognized female hip-hop artists of the century. Throughout her career, Harry produced several hit singles that sparked the American punk rock scene and was behind the first rap song to ever reach number one of Billboard's Top 100.
Before achieving great success as a solo artist, Harry was part of a band named Blondie, which took off in the '70s and became one of the biggest bands of the century by combining genres such as disco, rap and pop.
In 1981, Harry split off from the band but kept the name Blondie as her renowned stage name, and her solo career peaked in the late '80s. Her career took a turn when she was diagnosed with depression and had to take time to care for her partner, Chris Stein, who had an autoimmune disease. During this time, Harry turned to drugs and even considered herself a drug addict for a few years.
Harry got better with time, and Blondie officially reunited in 1997. They released several new hits and even went on a world tour. Their renewed success prompted Blondie to be inducted into the Rock and Roll Hall of Fame in 2006.
Although Harry endured a lot throughout her career, she will always be known for kick-starting the punk rock scene for women which has since taken the world by storm.

Lauryn Hill
From the beginnings of her solo career in the mid '90s, Lauryn Hill has become recognized as one of the most influential rappers of all time. Her soulful voice, catchy tunes and relatable lyrics have inspired countless other female rappers to follow in her footsteps.
Hill began her hip-hop career when she formed a rap group trio called Fugees with Wyclef Jean and Pras Michel at the age of 13. In 1994, when Hill was 18, they released their first album, "Blunted on Reality," to mixed critic reviews. Their first real taste of mainstream success, however, came with the release of their second album. Their 1996 album, "The Score," won them two Grammys and sold 17 million copies, making the trio the highest-selling rap group of all time.
With the newfound success of the Fugees, Hill was cast into the spotlight, with her unique, soulful vocals drawing attention from critics and leaving fans wanting more from the young artist. Hill's supporters finally got what they asked for with the release of Hill's first solo project, 1998's "The Miseducation of Lauryn Hill." Featuring hugely successful singles such as "Doo-Wop (That Thing)" and "Ex-Factor," the album sold an astounding 19 million copies and won 5 Grammys, a Billboard Music Award and an MTV Award.
"The Miseducation of Lauryn Hill" was Hill's coming-of-age story of sorts, where she tackles emotional issues such as trust and distrust, her pregnancy, love and self-esteem. These were all issues that were rarely discussed in the hip hop scene, much less from a woman's perspective.
In addition, Hill fused traditional rap and R&B style vocals together and proved that the two genres could be seamlessly intertwined. Hill paved the way for more versatility in the hip hop industry, inspiring artists such as Kanye West and Drake to experiment with more vocals and emotional themes in their music.
Hill has become emblemized as a hero for women in hip hop, paving the way for some of the most successful women to emerge in the rap scene, like Queen Latifah, Lil Kim and Nicki Minaj. She has reshaped and redefined the way people view hip hop, proving that there is power in showing emotion and fusing aspects of different genres, and most importantly, that women can make it in hip hop.
Nicki Minaj
Since the start of her career in 2007, Nicki Minaj has expanded her ordinary title of a rap artist, to a world-renowned rapper, singer, songwriter, actress and model. Her career took off in the late 2000s after the release of a few mixtapes that caught the public's attention and skyrocketed in 2010 following the release of her first studio album, Pink Friday.
Minaj credits her eminent success to her damaging childhood. Following her move from Trinidad to Queens, New York, Minaj endured several years of psychological abuse stemming from her father. Minaj's father was a severe drug addict and was very abusive to her mother. This experience growing up inspired her to rise up and focus on women empowerment. She believed her strength could empower other women such as her mother to become stronger and change their lives for the better.
"I've always had this female-empowerment thing in the back of my mind," Minaj said in an interview with Details Magazine. "I wanted my mother to be stronger, and she couldn't be. I thought, 'If I'm successful, I can change her life."
After her initial acting career failed, Minaj was determined to make it in the music industry. She began by taking on smaller roles as a background singer for other performers and eventually started writing her own material. She was discovered by Young Money Entertainment and signed to this label in 2009, becoming their first female artist in history.
Since then, Minaj has grown to be an international pop sensation. She has won more awards for her music and has appeared in the Billboard Hot 100 charts more than any other woman in history, and became the first female rapper to sell over 50 million copies of each of her albums. Minaj's empowering lyrics continue to circulate around the world, providing her fans with a sense of strength. Similar to how Blondie and Lauryn Hill were able to reach out to their listeners by talking about their struggles in life, Minaj has conveyed through her music that even within hardship you can find strength.
Lizzo
Melissa Viviane Jefferson, better known by her stage name Lizzo, has recently become an instantly recognizable figure in the hip hop world, emblemized by her bold personality, extravagant clothing, and the confidence her music has instilled in her fans. However, her newfound success as a female hip hop artist comes as a product of hard work that had been years in the making.
Jefferson's musical career began at age 20, when she first moved to Minneapolis in 2011. Jefferson immersed herself in the city's music scene, and after years of performing with several local bands, Jefferson released her first solo album, "Lizzobangers," in September 2013 under the stage name Lizzo. The project was met with widespread acclaim and led Lizzo to gain even more exposure within the mainstream hip hop scene.
Lizzo released many more singles, EPs and albums over the next few years, but it was the release of her 2019 full-length album, "Cuz I Love You," that propelled Lizzo into the spotlight more than ever before. The album featured a diverse collection of songs that fused old-school and new-school hip hop with the soulful, almost gospel-like vocals seen in the R&B genre, similar to older artists such as Lauryn Hill.
Lizzo's music gained recognition not only because of her powerful vocals and catchy melodies, but because of the way she uses her songs to empower all kinds of women. Lizzo has become an advocate for feminism and body positivity, both issues that have historically been unspoken of in rap. On the contrary, many classic rap songs were infamous for objectifying and degrading women in their lyrics.
The lack of female perspectives in hip hop is something that Hailey Hwang, a junior at Paly, attributes to traditional sexist attitudes against women."I think sexism and gender roles have been a part of the music culture for a long time and the music industry tolerates these themes as a form of self expression," Hwang said. "Although I think that it's great in music, sometimes people interpret it in their own way and it can shape society's views."
Hwang is a fan of Lizzo's music because of the upbeat and motivational lyrics, as well as the empowering messages behind them. "Her music really empowers strong female characteristics and encourages her audience to be confident in themselves instead of seeking validation from men," Hwang said. "This contrasts traditional male rappers, who either don't discuss women or discuss them in degrading ways."

About the Contributors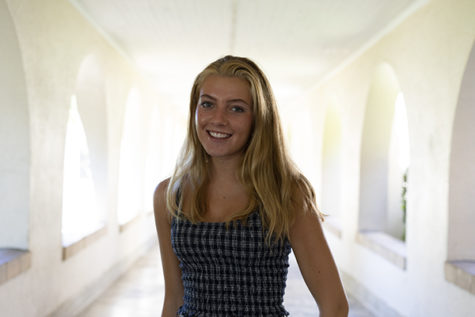 Bridget Packer, Business Manager
2019-2020 - Staff Writer

2020-2021 - Business Manager

Hear more about me!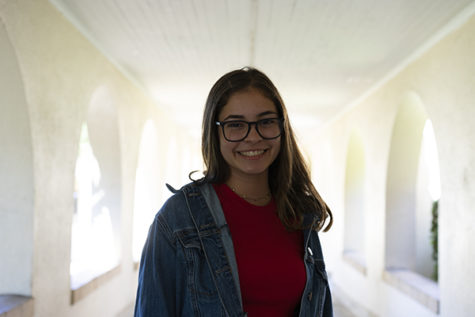 Emma Stefanutti, Editor-In-Chief
2019-2020 - Staff Writer

2020-2021 - Editor-in-Chief