From Afar
Arts and music programs adjust to distance learning
Imagine being on the last step of your project after hours of work, only to realize you forgot to pick up the right color paint. Unlike before, when students could walk a mere ten steps to acquire the necessary materials, they now have to arrange a set time to pick up these materials from the school campus, which can take a couple of days. This is the new reality for Paly art students, and the situation only becomes more complicated when the art in question requires inaccessible materials.
As an artform reliant on a source of blazing fire, expensive materials and guided supervision, the ceramics and glass blowing programs at Paly are among those hit the hardest by the transition to online school.
Meera Agarwal, a Paly senior enrolled in Ceramics, notes that the online format has made it especially difficult for students enrolled in 3D art courses. "It's easier on [students taking studio art classes] because those materials are more readily available," Agarwal said. "But, we do a lot of wirework, resin work, clay work and oil clay, which are all very expensive."
Teachers are doing their best to support the students despite the limitations. "Some of the other teachers are working with the bare minimum because they can't afford to pay for students who require more materials," Agarwal said. "[My art teacher] even put in an extra 20 bucks of his own money per student."
Knowing students no longer have equal access to materials and resources, teachers have adapted their assignments to be tailored to the individual. Last April, when online school was first implemented, Agarwal was able to make a skateboard using resin for credit in her art class. This semester, she has been granted similar flexibility. "I am able to make my own lesson plan and am making a table for my mom with resin," Agarwal said.
"
Some of the other teachers are working with the bare minimum because they can't afford to pay for students who require more materials."
— Meera Agarwal
Besides just the ceramics class, Agarwal is also the president of the Glassblowing Club. Coming into this school year, Agarwal knew that the club wouldn't get any time in the studio due to the safety regulations that have been put into place.
"An issue with glassblowing is that you're in such close quarters with your partner," Agarwal said. Since the glassblowing process is somewhat complicated, it is difficult to start glassblowing without a partner's help. Therefore, newcomers to the club would have a difficult time learning this new art form.
Their club advisor, who lives in Berkeley, must be present when the students are glassblowing, making it difficult to meet frequently throughout the week.
Although Agarwal's artistic options are limited at school, she continues to pursue art independently outside of school. Agarwal and her friends have traveled all the way to San Francisco to get studio time, but found it was not a sustainable alternative. "It's also $60 for an hour [in] the studio," Agarwal said. "So we pretty quickly put that option to the side because it's too expensive."
Despite this setback, Agarwal has found other ways to keep art a priority and has even made it into a business. With her business partner and classmate Charlie Rock, a senior at Paly, Agarwal sells painted shoes. While they started on a small scale, their business has taken off on fashion sites such as Depop and her products have been purchased all across the country.
"It's a really great way to express myself while I'm not having impersonal classes," Agarwal said. "It ties me down and gives me something to do."
Jeffery Willner, the Instrumental Music teacher, has taken many steps to ensure that online school provides students with the best possible learning experience. Willner credits the thriving learning environment of his class to last school year's adjustment to COVID-19.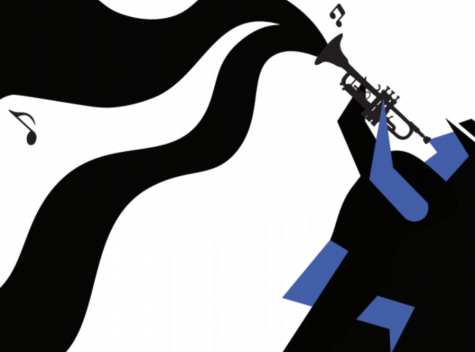 "It's going very well because I was worried about [online school] because, in spring, Zoom was awful," Willner said. "So we really feel like now at the end of three weeks that we're starting to get rolling."
When COVID-19 drove in-person classes to a halt, Willner and a colleague were faced with the challenge of replicating synchronous playing. "It's not a big-time lag, but it's enough that you just can't play songs together," Willner said.
Willner and his colleagues then introduced Smart Music to their classes. "It's a platform where students can play along with [the resources on Smart Music] and submit themselves playing it and get a score," Willner said. This allows students to get individual feedback on their own time without having to rely on predictable technology during Zoom classes.
Because of Willner's success with the platform, he plans on implementing it to his usual in-person curriculum. "When we come back live, I'm going to use this," Willner said. "They can practice on their own, get a good score and I'll see the score. [I'm] going to use this forever."
"
It's not a big-time lag, but it's enough that you just can't play songs together."
— Jeffrey Willner
Although Willner established successful systems for practice, the music department also had to tackle the aspect of music that requires the most in-person interactions, concerts.
Last spring, the 2020 Spring "Virtual" Concert featured pieces by the Wind Ensemble, Orchestra, and Combined Bands. Students submitted individual recordings that were pieced together to create a virtual concert that was streamed on Youtube.
Willner's adaptations to the drastic change in class life have provided students with the opportunity to practice and master their instruments from afar, even pushing the department to find useful tools for in-person teaching.
The sudden shift to virtual classes have clearly impacted programs such as Ceramics and Instrumental music, but students and teachers will continue to adapt and find creative solutions to the challenges that face them everyday.
Despite our community's struggle to restore a sense of normality, students such as Meera Agarwal have been able to pursue and find outlets in extracurricular activities. Furthermore, teachers like Jefferey Willner have adapted their curriculum to provide the best learning experience possible.