Music From a Distance
Artists and fans experience concerts in new ways
The feeling of warm stage lights beating down on your face is replaced by the blue light screen of a computer. The bass resonating beneath my feet is replaced with unsatisfactory headphones. Instead of turning to my friends and singing along to the music I simply settle with texting them a message to convey my excitement.
The concept of attending an in-person concert has become something unfamiliar over these past few months, as the revival of concerts has become almost a dream for fans and artists around the globe. With the loss of concerts due to COVID, many artists have turned to virtual performances to connect with their fanbase.
Wallows, an alternative bedroom-pop inspired band, recently connected with The Bail Project, a non-profit organization dedicated to post bail for those who are unable to afford for themselves. In collaboration with the Bail Project, Wallows participated in a livestream with Asia Johnson, a bail disruptor who recently took a position for the communications team. Johnson explained her position along with the general concept of the nonprofit to a livestream consisting of thousands of fans from around the globe.
"Many of the fans were not aware of the cash bail injustice," Johnson said. "We work off of a nationally revolving bail fund where every dollar is donated directly and the money never stops working."
"
I realized how important entertainers and artists are for [our organization], and we appreciate that they lend their voice for the work that we do. "
— Asia Johnson
Artists have the privilege of a digital platform, whether they have 10,000 followers or 1 million followers. They have the ability to educate and spread knowledge to their fan base on issues they are passionate about. During the live stream, they were able to generate $11,000, which was directly donated to the Bail Project. During this time many Artists have been suffering due to the consequences of COVID, yet Wallows was successful in creating a space in which they are able to perform as well as educate their fanbase.
In addition to Wallows, The Bail Project has worked with other artists such as Mozzy, a hip-hop artist from the Bay Area, and John Legend, who is on the board of the nonprofit. "I realized how important entertainers and artists are for [our organization], and we appreciate that they lend their voice for the work that we do," Johnson said.
However, the loss of in-person concerts and meet and greets is starting to create a disconnect between the artist and their fanbase. Any chance to build a personal connection with artists has been destroyed due to COVID and social distancing restrictions.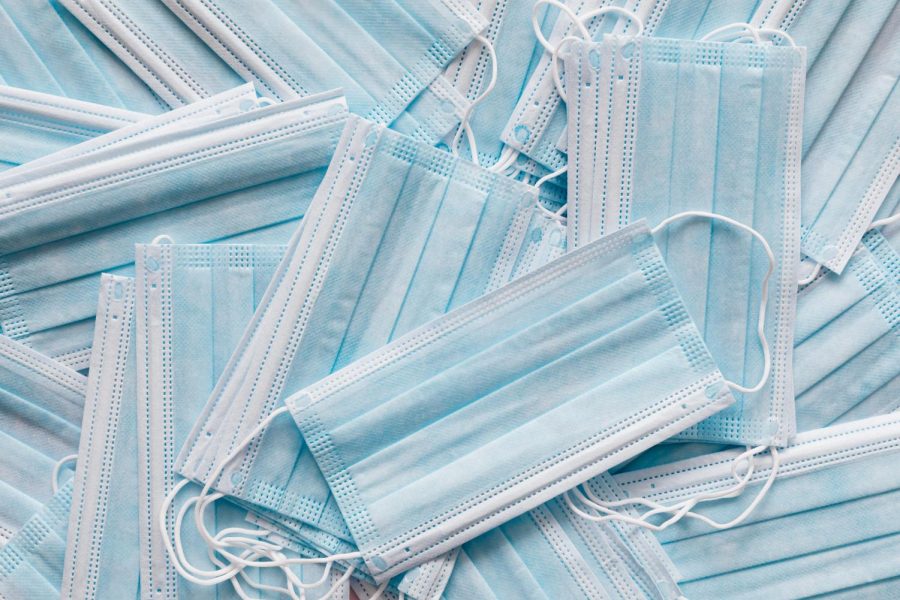 To overcome this, Outside Lands, a popular music festival in San Francisco, announced that they were hosting an 'Inside Lands' festival which would feature interviews from popular artists, along with past concert clips, through the streaming platform Twitch. Riley Herron, a junior at Paly, attended both Inside Lands last month and Outside Lands in 2019.
"[Outside Lands] was an amazing experience with so many options for new and old music all in one place," Herron said. Many fans did not expect the production of Inside Lands to compare in the slightest with last year's Outside Lands. Sitting in the comfort of your own home viewing a concert through a screen does not produce the same emotions you would typically experience at a live concert.
"[In a concert,] I feel free from the outside world and nothing else matters," Herron said. "It also acts as a good boost of dopamine, and I haven't felt the same rush that concerts give me since COVID."
In-person concerts provide the opportunity for the artists and their listeners to bond, creating a more connected relationship. Generally before concerts, listeners want to make the most of it to appreciate the live performance, so they stream the artist's music more in preparation, as well as afterwards, as it feels more meaningful seeing them face to face.
Live music performances make up approximately 50% of the global music industry's revenue. There has essentially been no new income in terms of ticket sales and performances over the last quarter. Since all major concerts have been cancelled, digital streaming has had to substitute for the loss of live music. Another rising issue for production companies is the reduction of digital ad budgets. With a six-month shut down, the industry has been noted to have lost $10 billion in sponsorships.
Not only is the music industry suffering, but artists themselves have begun to scramble in search of alternate ways to generate revenue, as ticket sales and live performances generate 75% of artists' income. As a consequence, many artists have delayed the release of new music, hoping for a vaccine to be released in the near future. Without a proven vaccine, many Americans have begun to fear large crowds, so it is hard to imagine a world in which we return to large group events such as concerts, sporting events and amusement parks without any distress.
Concerts are able to bring people who share the same taste in music together, which has been unable to happen since the pandemic began.
In 2018, during Herron's first few weeks of high school, she bonded with a new friend over the artist J. Cole. A few weeks later, they attended a live concert together in Oakland. Since then, they have attended four more concerts together, bringing them much closer.
Every artist in the music industry has been impacted by COVID. However, artists who were previously famous were able to maintain their status as successful artists by keeping their connections with their fans through social media.
Jennifer Lee, also known as Tokimonsta, a Grammy nominated Los Angeles-based record producer and DJ, believes that there are some upsides to the pandemic. "I've been able to connect with my audience more directly during this time," Tokimonsta said.
Without the extra revenue from concerts and tours, artists have been relying on the income acquired from different projects and promotional opportunities. Tokimonsta has been able to stay present in the industry through modern means.
"I have other revenue streams from music streaming platforms, fashion campaigns, scoring for film and television, as well as commercial placements," Tokimonsta said.
Tokimonsta acknowledges that she is in a better situation than some other artists. "I'm more fortunate than others in that I can afford time off from touring," Tokimonsta said. "I have seen others that have had to take on other jobs or file for unemployment."
Nick Phaneuf, a regionally touring sidemen and private lesson teacher, is an artist who is considering leaving the industry.
"
The real possibility is that the industry has left and won't return fast enough for me to be solvent. "
— Nick Phaneuf
There are many small musicians like Phaneuf who have resorted to taking bizarre jobs for the time being, hoping that this will all pass and return back to normal.
While many artists have struggled due to the effects of COVID, other artists have shown that it has been an opportunity to grow, even if fans are not able to experience concerts in the same way. The power of music has remained unshaken, and not only have artists been able to connect to fans in other ways, such as online concerts and other forms of fan service, but they have also used their platform to raise more awareness about issues that are affecting our world.
"It makes me truly believe in what that artist is actually doing," Johnson said. "[COVID has let us see] what is going on beneath the surface and what motivates them. That is what inspires people and changes hearts and minds."