Featured Artist: Alex Thom
Alex Thom's lifelong love of cooking and baking has only strengthened over quarantine as he pushes new creative boundaries.
3
MIN READ
Sprawled around the kitchen counter lays a weathered apron, a variety of bowls and an array of utensils waiting to be used. Senior Alex Thom assesses the available ingredients and his mind brings them together in infinite combinations. He secures his apron, takes one last look and then lets his creative cooking explosion take over the kitchen.
Thom has been cooking ever since he can remember, but when schools closed in March, Thom had the opportunity to become more involved with every step of his cooking process, beginning with the ingredients.
"I have started growing and harvesting fresh fruits, vegetables and herbs in my backyard and I use these ingredients in my cooking," Thom said.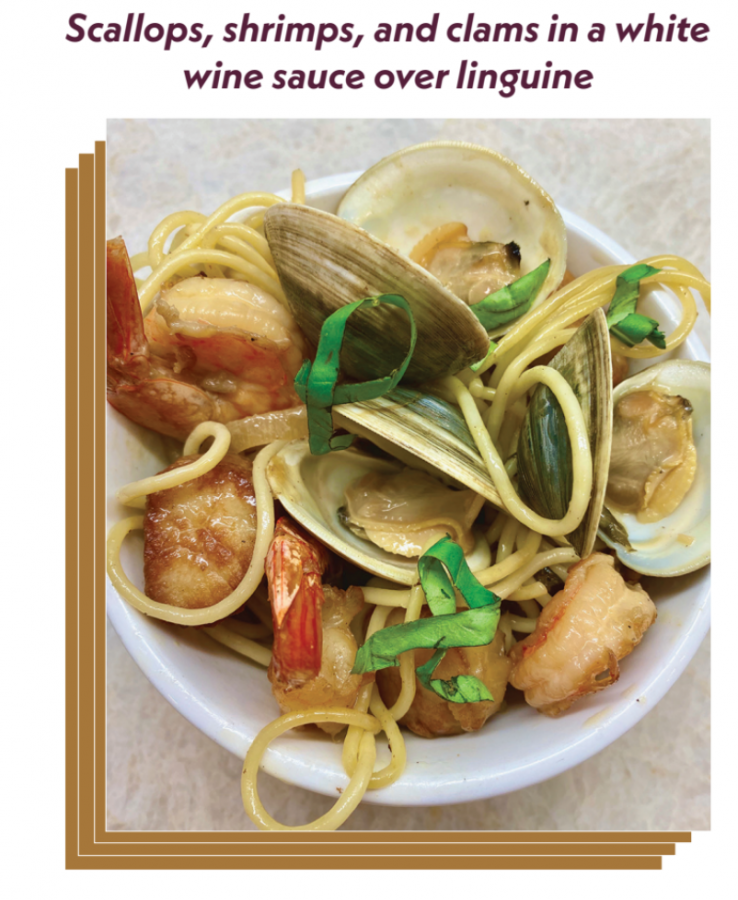 Cultivating your own garden is a logical way for cooks to exercise control over their produce, but Thom has invested more than water and soil into the process. "In order to ensure that all of my plants get pollinated, I have become a beekeeper and I adore cooking with the fresh honey," Thom said.
Thom's care and attention to cooking stems from his mom, who guided him through baking muffins when he was only five years old.
"My mother is a great baker, and when I was a young child, I remember being amazed when she would create something," Thom said.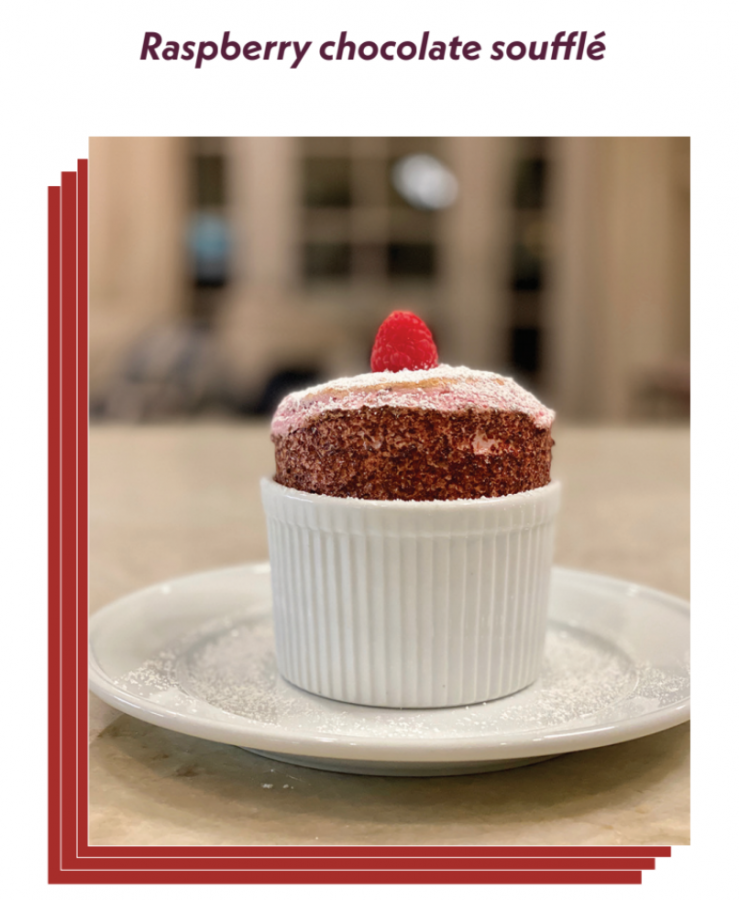 "I have been in love with baking ever since and now it is my favorite way to relax and de-stress," Thom says. Even though he could not precisely sift one cup of flour or measure out a cup of milk without spilling, from that day forward, he always had a passion for baking and cooking.
With Thom's comprehensive involvement in his creations, from growing his own produce to following in his mom's footsteps of improvising new recipes, Thom finds great value in his cooking. Beyond the finished product, Thom has learned what the art of creation can teach you along the way. Cooking has become a more important part of Thom's life as he continues to grow as an artist in the kitchen.
"I enjoy the rigorous learning process [of cooking], the creativity of designing my own recipes and the satisfaction of serving other people food," Thom said.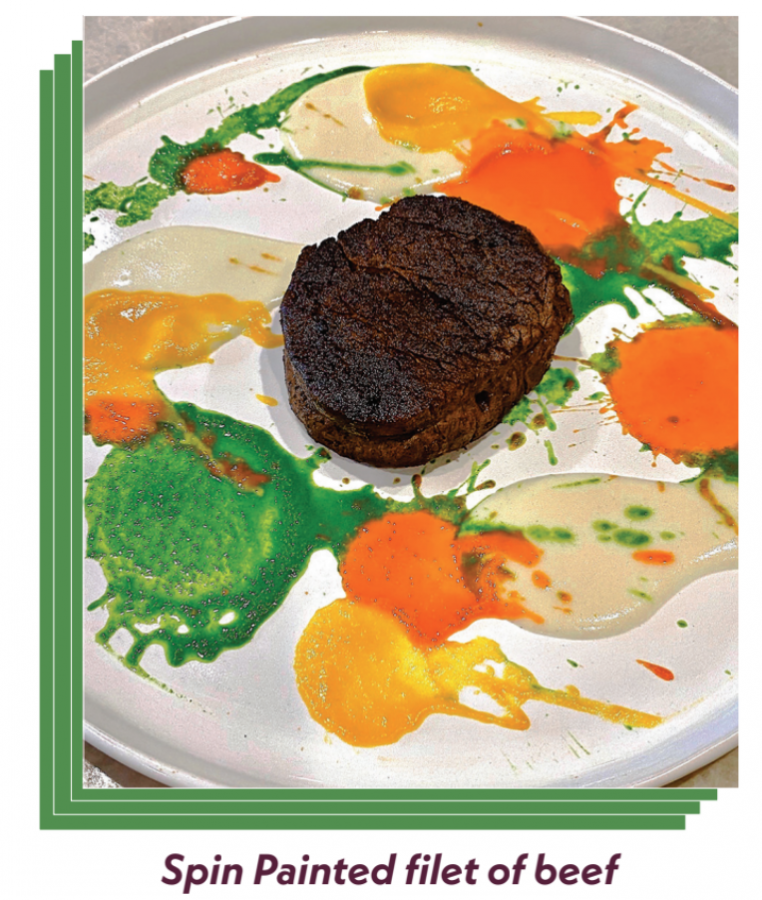 After putting countless hours of work into a single dish, one might think Thom would want to savor all of his hard work, but he actually finds great joy in serving others and bringing people together over his food. "It is always rewarding to watch people bite into one of my creations and to share the joy of tasting a delicious dish," Thom said. To complete each dish, Thom aims to garnish the finished food without adding anything unnecessary through plating; a method of decorating the finished food.
Thom hopes that the finishing touches adds a positive flavor to the dish and a visually appealing taste. "Everything I use to garnish also adds a positive flavor to the dish. There are two things I think about when I am plating: color and height. I always try to add colors to make the dish look bright. I play around with heights by stacking food or with a sauce as the base of a dish. Lastly, I almost always plate in odd numbers because it is more visually appealing," Thom said. The art of plating makes for a finishing touch on each of his masterpieces.
As Thom develops his skills in the kitchen, cooking provides opportunities for Thom's friends and family to come together to share in the food he creates as an artist.