2021 Fashion Trend Predictions
With the new year comes new fashion trends, and we at C-Mag are here to offer our predictions about what might become popular in 2021!
< 1
MIN READ
Womens
Corsets and Corset Tops
Popularized by the hit TV show Bridgerton, corsets are making their way back into fashion. Often styled casually with jeans and sneakers and worn as a layering piece over other tops, corsets are a unique addition to one's wardrobe.
Bold Pants
Bold pants with patterns such as animal print, patchwork denim, floral print and more have been trending recently. Typically coupled with plain tops, these pants with their loud patterns and hues take the spotlight.
Wire Wrapped Rings, Chunky Layered Jewelry
Easy to make but also cheap to purchase, wire wrapped rings are growing in popularity as a versatile and unique jewelry item. Wire wrapped rings paired with layered necklaces, another jewelry trend that has gained traction, can really elevate a look.
Mens/Unisex
Cargo Pants/Vests
While baggy pants have been trendy for some time now, cargo pants are becoming a staple clothing item that can be dressed up or down. Additionally, cargo vests can be thrown over a plain t-shirt to add some edge to any outfit.
Sweater Vests
An item that your grandpa might have worn but is now becoming popular among the younger generation is sweater vests. Worn over an oversized t-shirt or a turtleneck, sweater vests are a sophisticated yet casual addition to your wardrobe.
Turtlenecks
Turtlenecks are growing in popularity as a staple layering item as well as a stand alone statement piece. The versatility of turtlenecks make it a vital item for your closet.
Check out the C-Mag Pinterest Board using the link below!
About the Contributor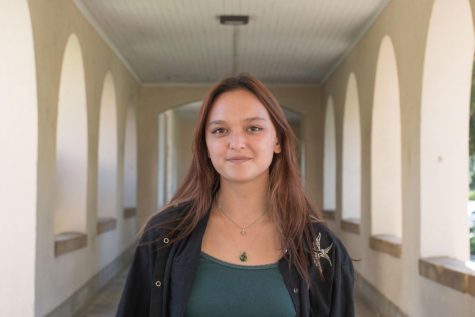 Emma Joing, Editor-In-Chief
2020-2021 - Staff Writer

2021-2022 - Editor-in-Chief

I love the idea of combining stories and design, so I knew that C-Mag was going to be the perfect...