Spill the Ink
Finding cheaper alternatives to trendy stationery in a product-packed world
Scrolling through endless posts of journaling spreads with flawless lighting and perfect handwriting, finding creators that aren't using mainstream stationery is almost impossible. With the repeated display of select pens, markers and washi tapes from pricey stationery brands—including Zebra, Tombow and Sarasa—wanting to buy those same supplies is often an inevitable feeling. However, despite the exclusive promotion of specific products appearing to be harmless, the effects of stationery consumerism last long after the ink has dried.
"
As I have seen people journal on Instagram, I noticed that I will see stickers or some kind of stationery that other people will use and I think 'maybe I should go buy that so I can use it."
— Hannah Yau
Paly junior Hannah Yau was inspired to start journaling because of its presence on her social media feeds. "I have seen people on YouTube and Instagram with journaling accounts, and one [influencer] is Amanda Rach Lee," Yau said. "I saw her videos and I thought I might try bullet journaling, so I ended up joining the bullet journaling club [at Paly] in sophomore year." In February of 2020, Yau combined her love for Korean-pop music with her newfound hobby of bullet journaling and started a K-pop journaling Instagram account.
The impact of social media has influenced Yau's journaling experience beyond motivating her start but also the stationery products she utilizes. "As I have seen people journal on Instagram, I noticed that I will see stickers or some kind of stationery that other people will use and I think 'maybe I should go buy that so I can use it,'" Yau said.
Being constantly bombarded with new products often makes artists feel obligated to conform their art to standards that are constructed in our consumerist society rather than allowing their art to remain unique to their own style. To not mitigate this tendency, Yau suggests journalers remind themselves of the creative ways they can use the supplies they already own. "There seems to be so many things [influencers] do not use, which is one reason why I do not have much [stationery]," Yau said. "It is unnecessary to buy so many things and have them sitting around."
However, much of the fun behind journaling as an art form is in finding new supplies to use to enhance creative spread ideas.Yau suggests artists find a balance between buying products to align with trends and using products that actually enhance their creativity.
"
If you are going to buy something, you should make sure you have a need for it otherwise it can get out of control."
— Hannah Yau
"It is important to buy with a purpose," Yau said. "If you are going to buy something, you should make sure you have a need for it otherwise it can get out of control."
Another way to limit impulse purchases is finding different ways to use supplies you already own, such as blending inks from water-based markers to create a new color or recycling scraps of paper.
Like Yau, Christy Du, a Paly sophomore and artist, watched YouTubers to get an idea of what equipment to use when she first started making her art. The videos compared the quality of cheaper materials compared to their more expensive counterparts. After a few years of testing out products herself, Du found she prefers Muji pens over other brands because of their quality.
"If you buy one Muji pen, then you can use it for five years, but if you buy a cheaper pen, it doesn't last as long," Du said. High quality products can certainly enable artists to create beautiful art pieces, but ultimately creating art comes from the artist's passion and the technique they channel into their work and not the price tag of a product.
Letting your art control what supplies you use and not vice versa is how journalers and artists can keep their work unique amongst an online community that is steadily growing. "It is tough [when there is] pressure to buy all the stationery products that you see," Yau said. "But you can still create, and you can still journal with limited supplies—with whatever you have."
Product Comparison
Zebra Mildliners versus Daiso highlighters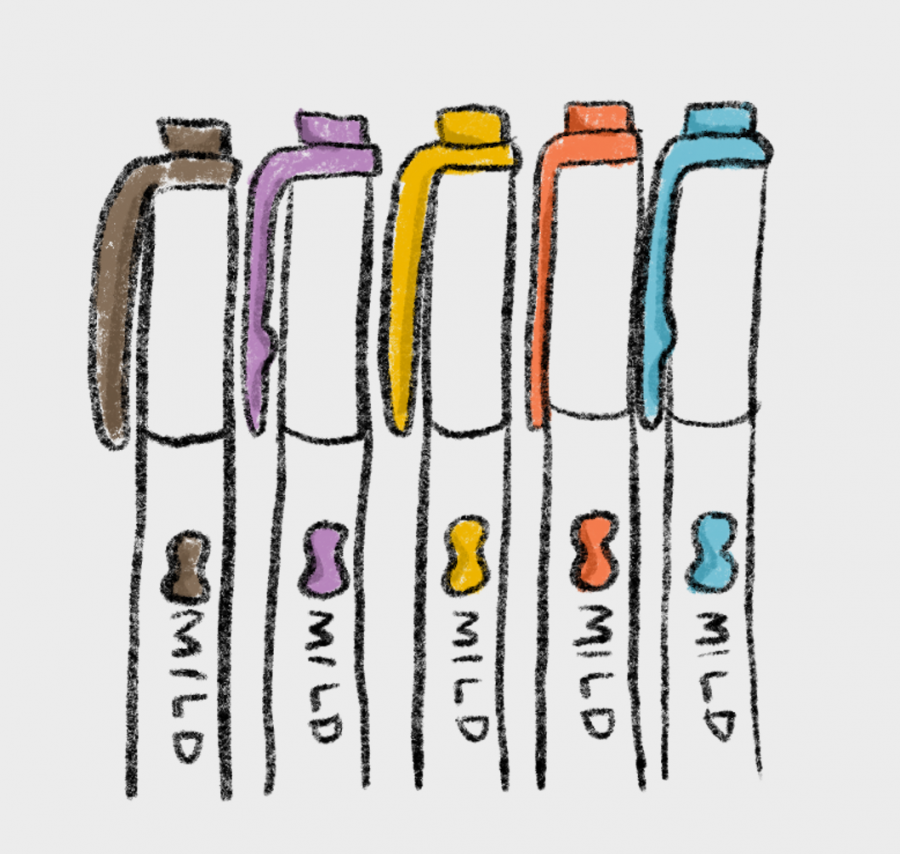 Possibly the most popular stationery product on the market, Zebra Pen Mildliners (around $10 for a 5 piece set) are a double-ended highlighter with a chisel and a bullet tip. Sold in packs of 5 or as an entire set of 15, the highlighters grew in popularity among the studyblr and journaling communities because of their aesthetic minimalistic packaging and muted colors that differ from the normal selection of aggressive neon hues that are the industry standard.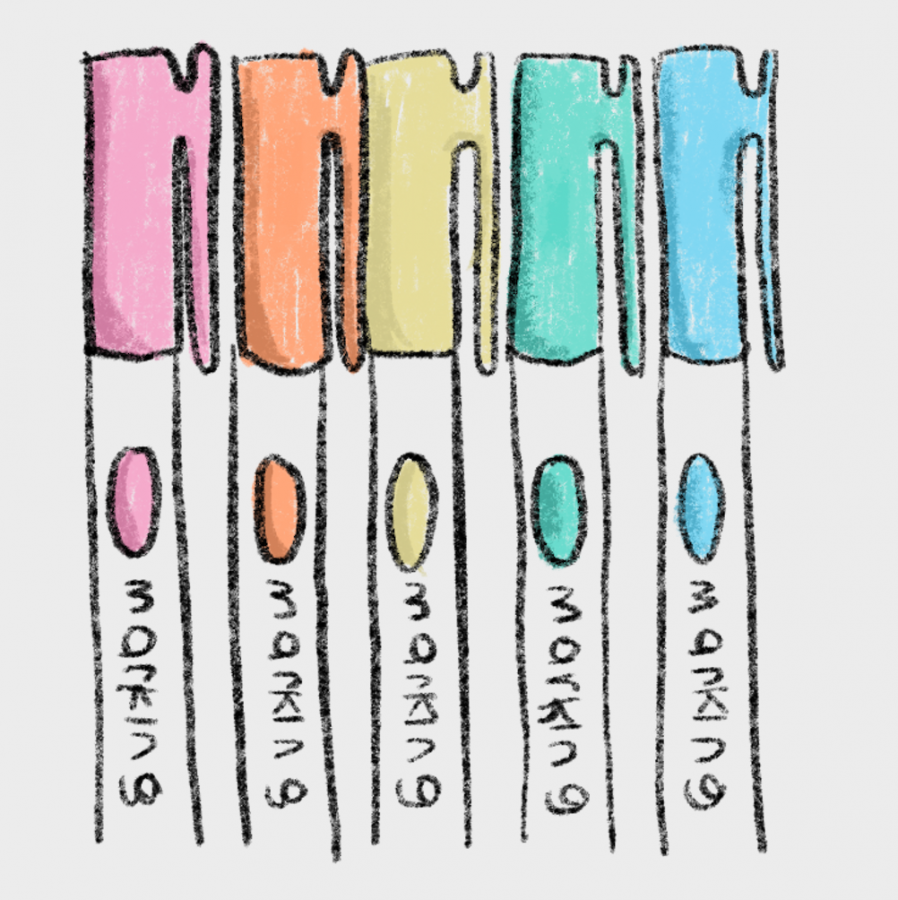 Daiso Highlighters ($1.50), although offered in a smaller color range selection, offer a chisel tip similar to the Zebra pen, and their more opaque ink bleeds less through most paper types than Zebra mildliner. If you are looking for a highlighter to improve the readability of your notes, skip the Zebra for a cheaper Daiso highlighter option but if you want to invest in a marker with a more versatile function, the Zebra is a worthwhile investment.
Sarasa clip pens versus Muji gel pens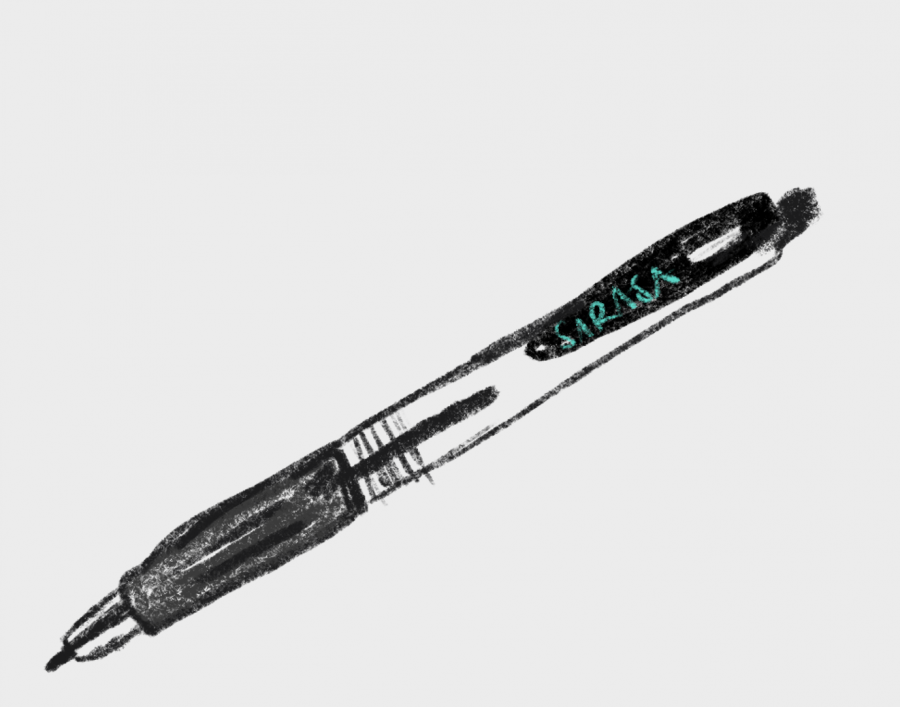 The Sarasa clip pens ($4 each) are popular among the journaling community for their water-based ink flow and the pigment payoff of different colors. Their unique ink formula allows for streak free writing over white-out and less bleeding when highlighted over.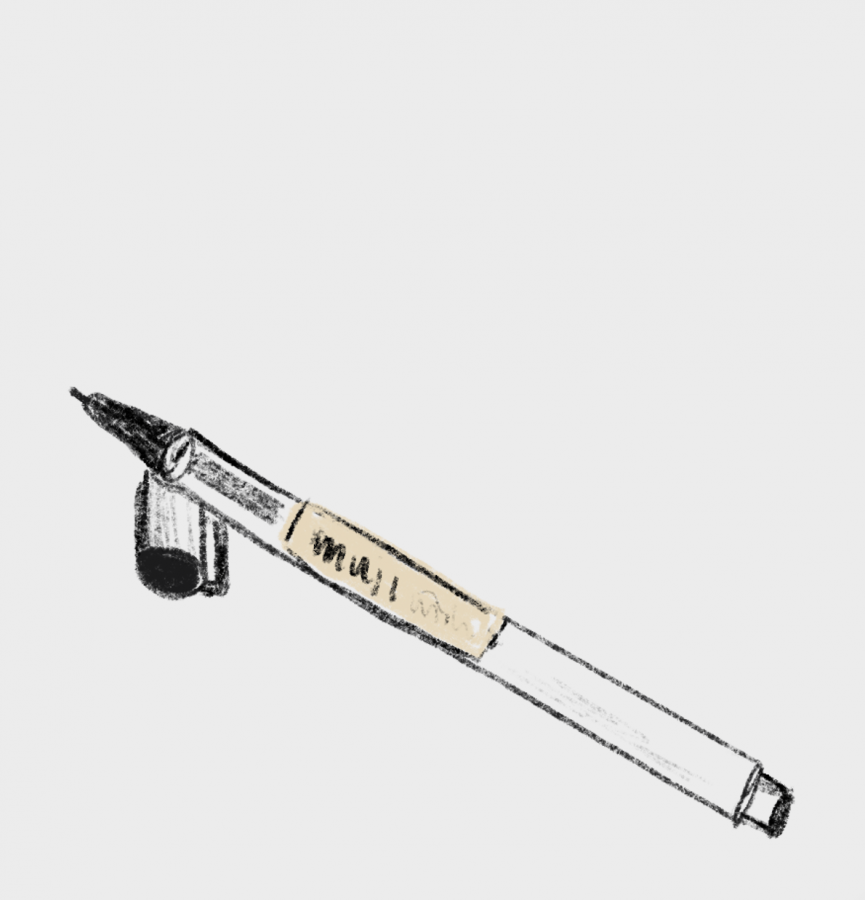 Alternatively, Muji pens ($1.50) offer a wide range of colors and pen tip sizes. Known for their minimalistic packaging and name-brand stickers, these pens have a relatively long lifespan and create limited ink bleedthrough onto the next page compared to the Sarasa clip. However, the Muji pens have the tendency to smear if touched before dry. If you're looking for a basic outlining pen with a good overall flow, Muji pens are the way to go.
Tombow brush pens versus Crayola Super Tip markers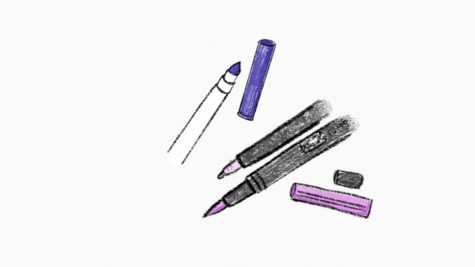 Coming in at over 100 colors, the Tombow Dual Brush pen ($3.19 each) is a double-ended art marker with a flexible brush tip on one end and fine felt tip on the other. These brush pens are popular in the journaling community as they create beautiful calligraphy headings—a recognizable technique—but they run a high price and are often difficult for beginners to use because the flexible brush tip requires a steady hand achieved through experience. A more affordable alternative that also comes in a wide array of colors is the Crayola Super Tip marker ($6.99 for a pack of 50). Although they lack the fine tip end, Super Tips have a less flexible tip that is easier to handle for beginners yet still create thick downstrokes and thin upstrokes needed for faux calligraphy. Super Tips also work as mildliners and coloring book markers. Overall, the Tombow is a useful product for more advanced calligraphers, but the Super Tips are a great affordable alternative for journaling and keep college funds unharmed.
Art by Kimi Lillios