On the Clock
Paly students take on summer one paycheck at a time, gaining experience and new friends along the way
4
MIN READ
Kyle Park,

Programmer
Have you ever wondered what it would be like to pursue your dream career? Paly sophomore Kyle Park started his at age 15!
When the pandemic hit, bored like many other students, Park was on a mission to find something he was passionate about. His interest in digital art inspired him to research it further. Park surfed the internet and found a space where he could improve his digital pixel art skills: Minecraft.
Park discovered that he could create his own texture packs. Texture packs change Minecraft's visual appearance to fit the aesthetic desired by the user. These texture packs act like mods that change the in-game blocks and items, animals and creatures, as well as the different environments present in Minecraft.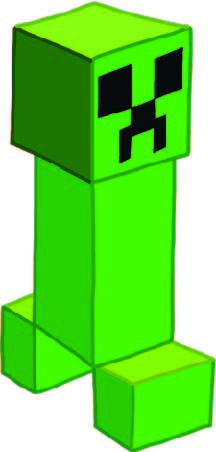 After uploading a couple of packs online, Park's art caught the immediate attention of many Minecraft users. Park received a message from an employee at Razzleberries, an online company full of programmers and artists who design textures and models for the Minecraft Marketplace, who recruited him for job creating texture packs. Park began working the following week.
Currently, Park and his co-workers communicate virtually about their upcoming projects and publishing information. With everything online, Park can work whenever he wants without restraint.
Park loves the flexibility of this model. "They know I have school,," Park said. "As long as I'm getting these models and textures out by a certain deadline, my working hours can be whatever I want." Although Park self-taught himself to draw and animate for many years, he had minimal experience in the digital art world which created challenges. Park had trouble creating some of the animals and creatures in the game so he asked for help.
"I had the art aspect down," Park said. "But, I didn't really know what I was doing. So, I received help from one of the other workers with whom I have been partnering with for a while. He introduced me to Block Bench and showed me the ropes of how to effectively make models and make them look realistic."
Currently, Park mainly improves his pixel art and looks forward to completing his most recent Razzleberries project. He aims to continue his work for Minecraft throughout college. Rather than having his mind on the money, Park loves his job where he can grow and learn new skills. Park believes he can grow his career by building upon his current job, a job he picked up through boredom and interest.
Sabrina Chan,

Barista
Looking to make some money during the pandemic, senior Sabrina Chan started working at a boba shop. She appreciates her job because she has the opportunity to interact with both co-workers and customers, and she enjoys having small conversations with them.
Chan works as a cashier and barista at Kung Fu Tea in downtown Palo Alto. She began working there in January of this year, after learning they were opening a store in Palo Alto and reaching out on social media.
Kung Fu Tea, like many stores that center around interaction with customers, had to be altered due to the pandemic. Chan realized that her job would come with risks but decided to take the job with her friend. "Honestly, my friend and I were both kind of scared," Chan said. "But the precautions were pretty good, both inside and outside the store."
While maintaining safety, Chan's work environment is simultaneously exhausting and enjoyable. "Since Kung Fu Tea is on University, a lot of people come in, and there's always Friday night crowds," Chan said.
Chan used to work Friday night shifts but switched to working on the weekends because she was drained after a full school day. The weekends are no less busy, however, and each shift is six hours.
Chan's work experience has been overwhelmingly positive, thanks to her managers and the social component of her job. Her managers give her the freedom to choose the music played in the store, and she generally plays throwback hits. "You just sing along and work, and the time goes by pretty fast."
Paige Santana,

Cashier
Junior Paige Santana has the unique opportunity of working alongside her family as a cashier at her family-owned restaurant in downtown Palo Alto, the Peninsula Creamery.
This neat vintage diner is located on the busy corner of High Street and Channing Avenue. Santana spends her Saturdays scooping ice cream and blending milkshakes. "There's never a dull Saturday," Santana said. "Most of our customers are locals that have been coming in my whole life. I never get bored during any of my shifts.
Santana felt as if she never had a lackluster moment during her shifts, always having a whimsical experience by occupying her free time and making her feel productive over summer when summer starts to dull.
Santana claims that summer is their busiest season "Whether it's familiar faces of Paly students piling through the door or the construction workers sporting neon orange vests, you'll find every kind of person here in the summer," Santana said.
The Palo Alto Creamery is one of Palo Alto's most prominent lunch spots, which can make working there a hectic experience. "At some points it can be stressful when there are a lot of people inside during our lunch rush," Santana said.
Last summer, there were many COVID-19 safety precautions that made work feel drastically unnatural. "There were a lot more precautions we took to ensure the safety of our customers," Santana said. Santana believes working during quarantine and over summer was very reflective. "Having a responsibility such as a job kept me from staying in bed all day."
The family-owned nature of the restaurant creates a personable and friendly environment to work in; the work culture is tighter knit, friendlier, and more personable in comparison to corporate chain dining establishments.
"I enjoy getting to make money while still being surrounded by family and friends," Santana said
About the Contributors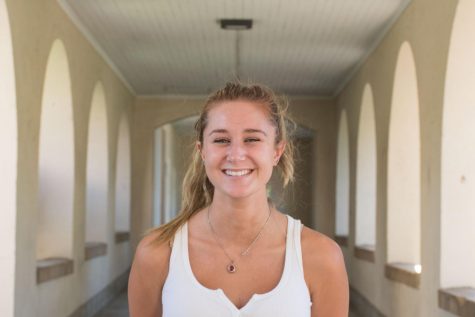 Natalie Hmelar, Business Manager
2020-2021 - Staff Writer

2021-2022 - Business Manager

Hello! My name is Natalie Hmelar, I am the C Mag business manager. I love being in C Mag because...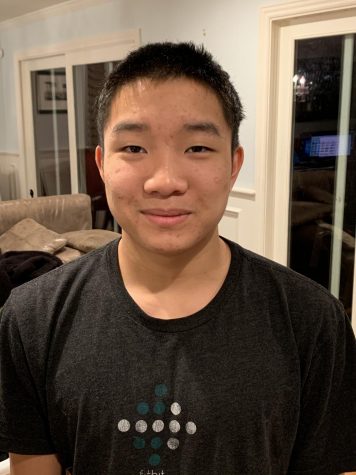 Colin Lai, Staff Writer
I joined C Mag because I like art and I love listening to music. My favorite part of C Mag is getting to meet and talk to different members on the staff.
Eunice Cho, Managing Editor
2019-2020 - Staff Writer

2020-2021 - Social Media Manager

2021-2022 - Managing Editor

Hi! I am Eunice Cho, and I am a senior at Palo Alto High...