An Introductory Course to Country Music for the Angsty Teen
A reason to listen to country music and a little history to enhance your appreciation
5
MIN READ
Country music: what does a queer, quasi satanist have to say about that? Well, I am here in defense of country music, a style that has been shunned by many of my peers, my guilty musical pleasure. I hope I will be able to lodge a crowbar into your mind and pry it open a little bit so that I feel less alone in my appreciation of this art.
When I was younger, my parents showed me the Muppet Show. These witty programs fostered my love for mainly show tunes, but also introduced me to country artists like Glen Campbell, Johnny Cash and Kris Kristofferson.
As I grew older and began to form an identity, country music didn't fit into the persona I had concocted. My peers only had reference to country music as a genre that was conservative, redneck, hillbilly, you get it. I associated country music with things contrary to my glamour, and so, like the people around me, I renounced it. I was the one saying "I like all kinds of music, EXCEPT country music."
I never understood what I was missing.
In the past two years, in my arsonist way, I have ignited a brand new fire with country music. I was chatting with my mother dearest, roughly two years ago, about music and she was telling me about how my late grandfather really liked country and folk music; I was inspired to do some research of my own. I found the song "Delta Dawn" by Tanya Tucker an absolute classic. That one song sent me down a rabbit hole to songs like "Sunday Morning Coming Down" by Kris Kristofferson, "Mama Tried" by Merle Haggard and "Wichita Lineman" by Glen Campbell. I was hooked.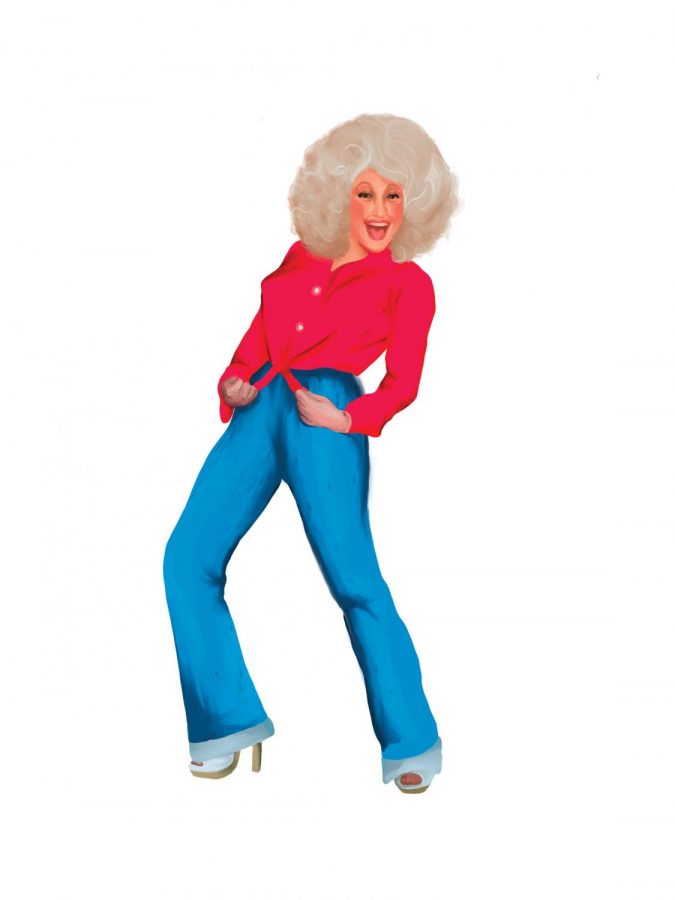 When the average person thinks of country music, they think of twangy banjo, Hank Williams esque, honky tonk kind of music. Or they think of the country music of a 21st century white man that centers around trucks and women with misogynistic undertones. The only positive connotations of country music they have is that one Carrie Underwood song, "Before He Cheats" and Dolly Parton. But this genre has so much more to offer.
For your consideration, I present the Outlaw country movement. In the 70s, country artists that were tired of the conservative constraints of the Nashville scene went to Texas and rebranded themselves. Among the biggest names in this movement were Willie Nelson, Waylon Jennings and Jessi Colter. From those three, and the lesser known Tompall Glaser, came the first country album to ever go platinum, "Wanted! The Outlaws."
Though the lyrics might be outdated in some of the songs, the unparalleled energies of these artists propelled the Outlaw movement into the mainstream. A highlight from that era is the Willie Nelson album "Red Headed Stranger," filled with songs perfect for a relaxing summer day, soaking in the sun.
In the 80s, the greatest country music supergroup was formed. Willie Nelson and Waylon Jennings were joined by one of the most talented songwriters of all time, Kris Kristofferson, and possibly the biggest name in country music of all time, Johnny Cash. They formed "The Highwaymen," and even though they were all middle aged men, they produced two outstanding albums.
I feel that people underappreciate the impact that this type of music has had on social activism and movements. From Bob Dylan's anti-war songs to Johnny Cash and Willie Nelson's songs and activism for indigenous rights, these songs and artists were influential in many movements using a genre of music that is no longer seen as progressive.
I will say that the country music of today has a lot of valid criticisms; it is and has been a genre dominated by white men that have recently lost a lot of that Outlaw sound and attitude. I could go in depth about the gendered and racial issues in country music, both recent and old, but I want people to know that there are enjoyable country songs that are accommodating and accessible to all.
I also do believe that there is hope for this genre and that it hasn't been completely taken over by conservative men. I mean, look at all of the artists that have been inspired by country music with it imbued into their own pop or rock style.
My personal favorite artist of all time, Stevie Nicks, found her love of music through singing with her grandfather who was an unsuccessful country singer. Taylor Swift has roots in country music and Miley Cirus' father is Billy Ray Cyrus, a well-known country star.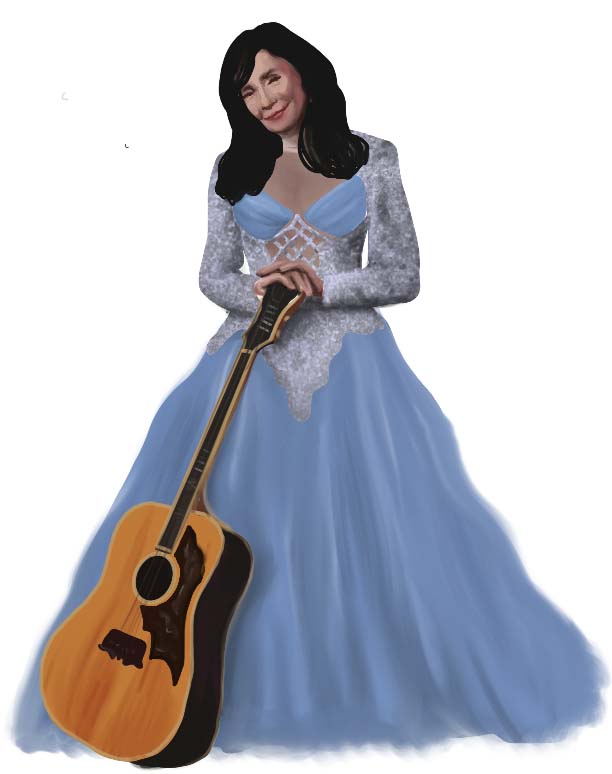 There has always been a bit of diversity in the country music industry with artists like Dolly Parton and Loretta Lynn tackling gender norms that are still prevalent today. Take Lynn's song "Rated X" about the stigma surrounding divorce or Parton's "Why'd You Come In Here Lookin' Like That" that both overtly sexualizes a man whilst and at the same time displaying Parton's independence.
Another pioneer of diversity in country music is Linda Martell. Martell was the first Black woman to sing at the Grand Ole Opry in the 1960s, after her brief success and charting country song "Color Him Father" while signed to the record label Plantation Records; yes that was a record label at the time. She soon faded into obscurity after her record label dropped her and the racist industry of her time drove her out.
Even though recent country music has become increasingly masculine and stiffened, there are still some notable artists that are continuing to diversify the genre.
Orville Peck for one, the queer masked country artist has had his fair share of hits. On the other hand, Lil Nas X's song "Old Town Road" was a smash hit back in 2019, while I question whether it is country music or not, it was a landmark for diversity in country music. It is still a fairly large hit despite the backlash that was recieved from conservatives when Nas X came out as gay soon after the song blew up.
Another Black female country artist that is newer on the scene, Mickey Guyton, has been gaining recognition and finding her foothold in the industry. In 2020, she became the first Black woman to perform solo at the Country Music Awards, and while her style of music fits with the newer sound of country music, her lyrics feel like they have meaning that is lost in many other current artists.
Country music has always told a story. From the mainstream Nashville scene, to progressive anthems in Texas and California, to a unifier for conservatives, the embedded stories have been what made these songs so special.
I do feel that the storytelling has become lackluster, but I haven't given up hope. There are so many country songs out there that too many people in my generation have disregarded. I say NO MORE; leave your preconceived notions of country music out of my stratosphere. I am not saying that you have to love or appreciate it all, there is some country music that the evangelicals can take with them to the pearly gates, but don't discount the genre as a whole.
There is country music for everyone and even if you hate the playlist I put together for this perspective then fine, I'm glad you at least gave it a chance. Premise of the story, don't knock it till you try it.
Art by Kellyn Scheel