A Web Of Lies
How Spotify's handling of misinformation changed the role of social media platforms in content regulation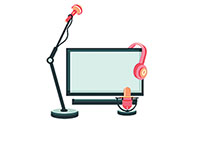 Recently, Spotify has experienced severe backlash after one of the platform's most popular podcasts, "The Joe Rogan Experience," spread misinformation about COVID-19 vaccines. In response to this misinformation, many famous artists such as Neil Young have removed their music from the popular platform.
"On a lot of digital platforms, there's lots of misinformation going around," junior Rachelle Lee said. "I think many platforms are struggling with the question of how to deal with misinformation while also still allowing their users to be free to post whatever content they want to, within reason."
The case has since prompted Lee and others to contemplate what this might mean for Spotify in the grand scheme of their responsibilities as a social media network.
Since the backlash from Rogan's statements, Spotify has said that they will implement content advisories alongside Rogan's podcast episodes discussing COVID-19 in order to inform listeners that they may contain misinformation. However, some argue that this is not enough.
Junior Owen Kuwayti believes that Spotify needs to be more direct in addressing the issue by inserting additional information into the original recording to rectify the podcast's shortcomings to listeners.
"They could interrupt the recording and actually try and correct whatever information was put out," Kuwayti said.
Kuwayti adds that by including podcasts on their music streaming platform, Spotify is now responsible for facing the challenge of making sure the information and opinions spread on their platform do not cause misinformation. This is a new concern, one that didn't require as much attention when the platform only housed music.
"It sets a precedent for how we should be treating that kind of information in the future," Kuwayti said. "Since [Spotify is] a big company, they have a lot of control."
While some of Rogan's fans were disappointed in the lack of truth and variation in perspectives of the people he hosted on his podcast, others believe it is up to listeners to identify misinformation for themselves.
According to junior Ajin Jeong, in this day and age when people can post anything they want to, she believes this responsibility lies with Spotify users. So, while Jeong supports Spotify's use of content warnings, she also emphasizes that it's up to people to be more mindful of misinformation.
"I feel like the problem of misinformation is always everywhere, but podcasts have made it more prominent," Jeong said. "Obviously, Spotify doesn't need to do anything, but it would be 'morally good' to have content advisory warnings."
Some also believe it's crucial for Spotify to step up, considering that what is at stake is misinformation about the pandemic.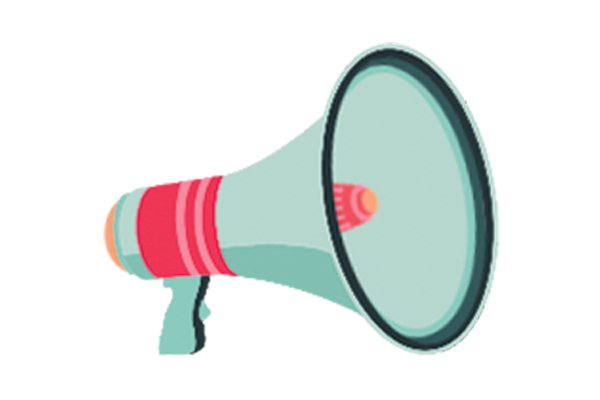 "
It sets a precedent for how we should be treating that kind of information in the future. Since they're a big company, they have a lot of control."
— Owen Kuwayti, junior
Sophomore Josie Vogel believes that the warnings Spotify has attached to the misinformation on their platform are too broad and that instead of stopping there, they should also include information from the CDC to help educate those susceptible to misinformation through this media.
"As much as possible, getting real information and good sources is super important, especially because COVID-19 is also health and it can affect people," Vogel said. "So, it's really important to keep everybody safe, and it should be a top priority for Spotify to have true information on their platform."
Additionally, Vogel recommends that Spotify take this case of misinformation into account when planning out how to better deal with future cases of misinformation on the platform and create a more concrete idea of what is permissible.
"Spotify now needs to learn from this to ensure that in the future, misinformation gets dealt with in a different way," Vogel said. "Afterwards, Spotify should be able to take this and have a general outline for what can be posted using this experience."
Vogel believes that this case might suggest a need for Spotify to join other platforms in implementing a way to report harmful content.
"A bunch of different social media platforms have a space where you can report creators, and they give you a list of why you're reporting something; it's usually either hate speech or misinformation," Vogel said. "Spotify could add that into their podcast area."
While, of course, it is of concern that Spotify maintains a certain standard of quality and accuracy in what they share, some are wary of making sure that the platform does not take to limiting users' freedom of speech.
On the other hand, for example, senior Ben Antonow, who supports Spotify's response, believes that the company succeeded at finding the fine line between an assertive, yet unrestrictive response, which above all provided a fair warning to those at fault for spreading misinformation on the app.
"If Spotify wants to censor him [Joe Rogan], that's fully within their right to do so," Antonow said. "But I personally think that it sets a bad precedent to restrict someone's free speech, even if it isn't necessarily restricting their constitutional rights."
Antonow also sees an importance in Spotify maintaining a comparable level of involvement across all of the various types of media that it covers.
"You wouldn't censor somebody's music from having profanity in it," Antonow said. "Say there's a ridiculous lyric that encourages bad behavior — you're not going to censor that. Why is it different than a podcast?"
Vogel also raises the point that, unlike music, podcasts were created to serve as a space for people to be open with and talk about their thoughts. So, as further preventative measures are taken, she suggests that this could turn into a case of censorship.
"Podcasts are about spreading opinions, [so] I do understand how [freedom of speech] could be an issue," Vogel said.
Conversely, Jeong maintains that because Spotify is a private company that now encompasses podcasts, it should be up to them to decide the extent to which they censor content, especially in order to validate the information shared by users.
"In the way that its primary purpose is to stream music and podcasts, I think it's good that Spotify [directs] people only to verified music [and] podcasts," Jeong said.
In order to take a stand against misinformation, some musicians, including Joni Mitchell and Neil Young, have expressed their lack of support for "The Joe Rogan Experience" by removing their music from Spotify. Many, including Lee, believe that this is utilizing their own free speech in the situation.
"
Say there's a ridiculous lyric that encourages bad behavior — you're not going to censor that. Why is it different than a podcast?"
— Ben Antonow, senior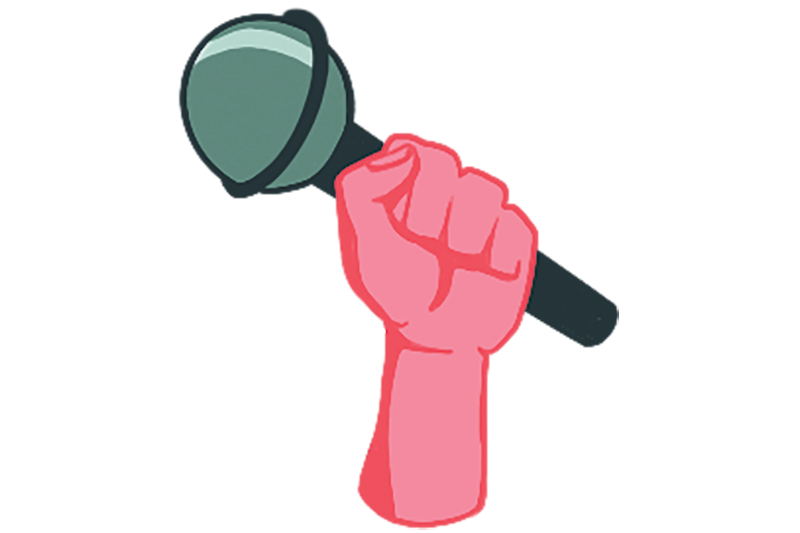 In Lee's view, by removing their content from Spotify in an act of protest, these artists have found a way to effectively express their opinions and take a stand on the issue. The content removal is then felt by Spotify as the company figures out how to troubleshoot this issue.
"The importance [of what Mitchell and Young did] is just being able to use their voice and taking back control in the industry and not allowing platforms like Spotify to just have all the control over their content," Lee said.
Jeong also highlights that by withdrawing their support for a well-known company like Spotify, their actions are even more commendable.
"Musicians taking music off of Spotify makes me respect them because Spotify is the primary music streaming platform, and [this] really emphasizes their stance," Jeong said.
At the same time, some would argue that by using the power of their large followings, these artists are guilty of falling into the toxicity of cancel culture.
For instance, while Antonow appreciates that these music artists are using their power as celebrities for good, he is torn on whether or not to fully support their actions because of the way they went about expressing their views.
"I think it's great that they [these musicians] did that, and I'm glad that they're that in tune with their own ethical compass and moral compass," Antonow said. "However, if it was in protest, and they were trying to rally a large bunch of musicians to do that, that feels a lot to me, like cancel culture."
It's clear that it is up to Spotify to make some tough decisions about how they choose to handle their platform as they transition towards including more social forms of media, rather than ones that are solely music-based. While similar issues may have arisen in the past with song lyrics, podcasts can make cases of content-based controversy all the more complicated.
"Now they're definitely responsible for making sure that the right information is getting shared and all the consequences of people sharing opinions on their platform," Kuwayti said. "Before it was just music, which still could share opinions, but not in as direct of a way."
Art by Kellyn Scheel
Print Issue
Please click on the three vertical dots on the top right-hand corner, then select "Two page view."