From Memories to Paper
The art of transforming your world into a scrapbook
5
MIN READ
Preserving the history
Letters, recipes, art, and poems have been common in books since the 15th century. With the recession following World War I, the art of scrapbooking drastically decreased in popularity; people continued to save photographs and cards, but they were rarely stored in albums or books. Memories that were historically kept in scrapbooks were now stored in boxes and rarely looked at.
It was only when digital photography became popular, in the mid to late 1990's, that scrapbooking once again rose in popularity. People were eager to purchase photo albums and put memories down onto paper. Once considered a basic hobby, scrapbooking has transformed into an art form that expresses a story.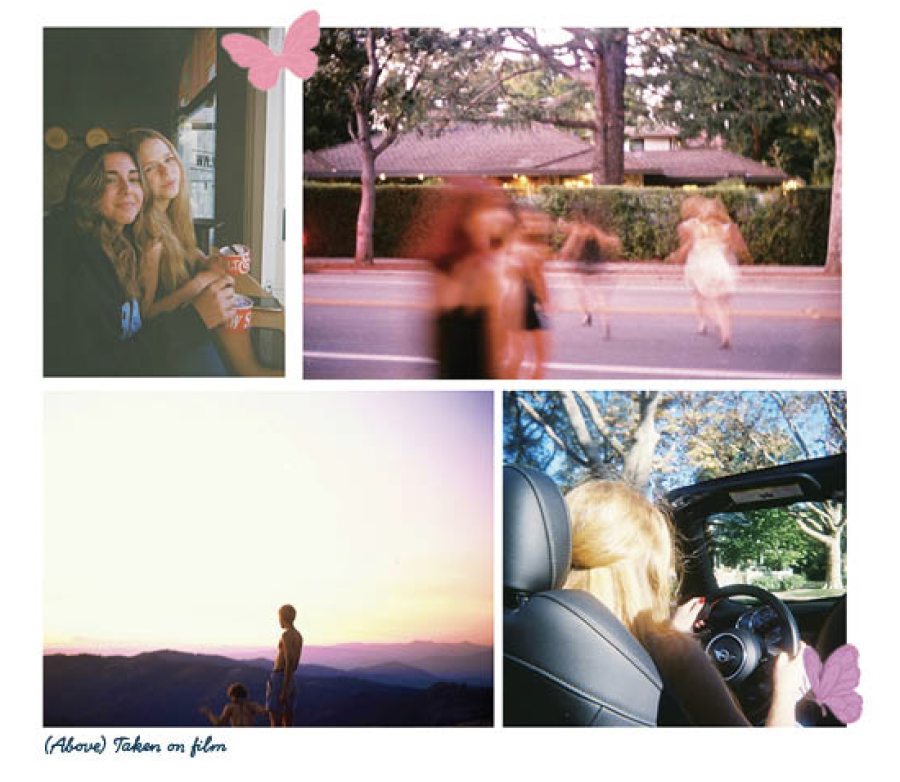 Capturing the moment
Because scrapbooking is a way to save memories, the comeback of film has become increasingly popular to capture "raw" moments without any digital editing or forced poses. By taking film photos, as well as using art and design strategies, scrapbooking has become a way to bring life to photos. Paly alumna Anushe Irani's love for film serves as an alternative to her phone.
"When taking a photo I usually like to take candids of my friends and family when they are unaware and happy," Irani said. "I think it results in the best photo."
While journaling allows people to note down their feelings and emotions, scrapbooking consists of filling up blank pages with memorabilia. Katya Oks, a Paly junior, likes to make handwritten letters and scrapbook pages.
"I've tried scrapbooking, and it not only helps me capture memories, but it also shows a therapeutic way of positively remembering those memories," Oks said.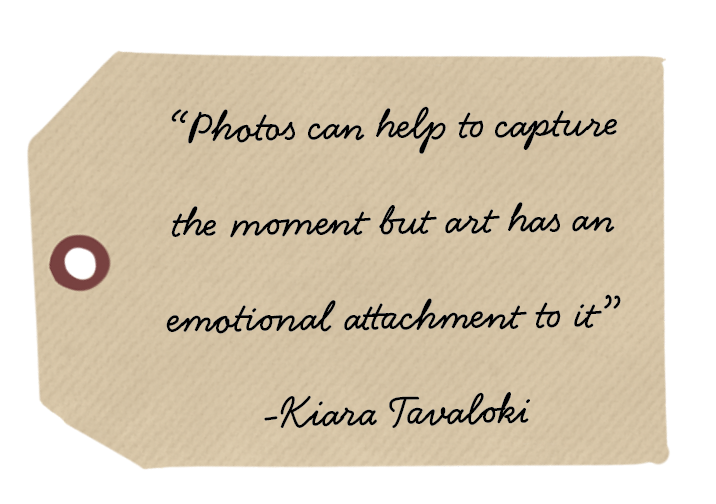 Incorporating pictures and souvenirs into scrapbooks help capture and freeze a moment whilst conveying an emotion. Paly junior Kiara Tavakoli uses and publicizes her art in order to express her emotions.
"When you combine art and photos into a scrapbook the pictures encapsulate into incredible art, which allows for a genuine amount of connection to the moment and pictures," Tavakoli said.
The Art of Scrapbooking
Scrapbooks often consist of multiple mediums including art, poetry and even small keepsakes such as receipts, movie tickets or notes. While some scrapbooks center around a written component, others are more art focused. The techniques used within the art pieces uncover unique ways to use materials to show art. Illustrator, painter and collage artist Bianca Dunn prioritizes accessibility and using whatever materials she can find.
"One thing I really like about [creating collages] is starting to get creative with your materials," Dunn said. "Just being on a lookout and looking at everything, it could be [an] art medium."
Coloring, drawing, stenciling, painting and calligraphy are all commonly used tools when creating a scrapbook.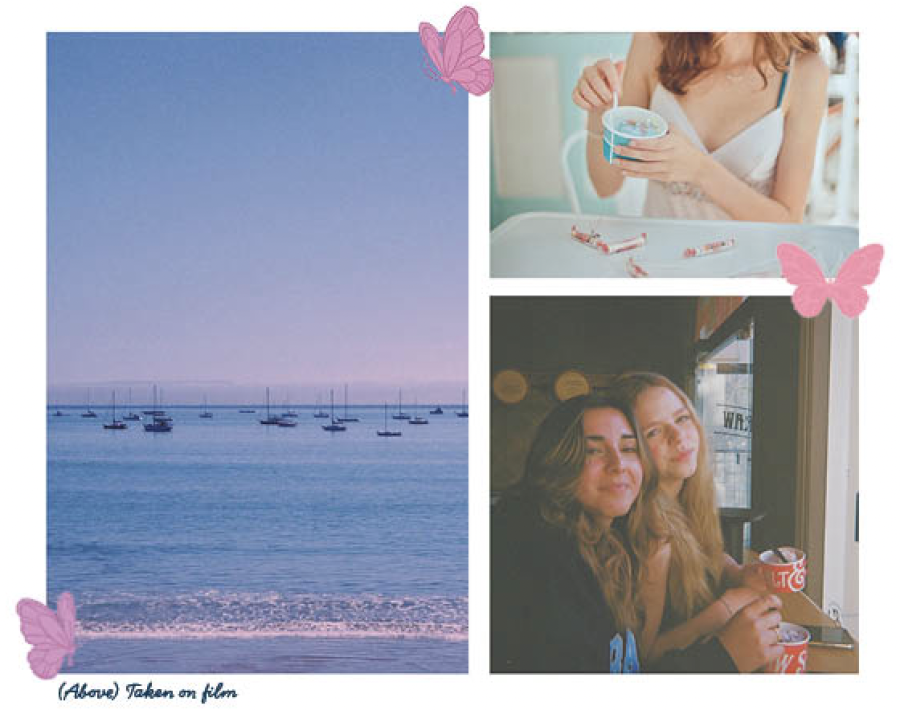 "I love using random old books, which I can get for free, and ripping up pages and using them in my letters to add a cool detail," Oks said. "I also love using brush pens and stickers, but also would love to start integrating pressed flowers as well as pictures."
Scrapbooking can help people combine the skill of journaling with the craftiness of scrapbooking, and bring appreciation to the ability to incorporate art with memories. By making scrapbook pages, people can bring memories to life and relive them.
"Handwritten letters and scrapbooking have so much more effort put into them, and that's what makes them so much more personalized," Oks said. "It feels a lot better to receive a letter as opposed to a simple text message because it shows how someone puts in the extra work into making something."
The Design of Scrapbooking
While all scrapbooks focus on different things, they all require an incorporated, intricate design. When designing around photos and writing, making a cohesive spread that reflects a memory can be simultaneously challenging and relaxing.
"I think [creating a] collage can be really freeing because you're just using your hands and [doing] less thinking," Dunn said. "It's more [of a] feeling."
From a young age, Dunn has been scrapbooking and collage making. The design skills don't come quickly though. Dunn's process of collage-making starts by flipping through a magazine and tearing out different pieces.
"I just remember spending hours making tons of little rolls of tape and cutting out magazines from National Geographic and fashion magazines," Dunn said.
Her tasks while scrapbooking also include sorting and looking at the piece from different perspectives. Comparatively to using film, all of the other components added to the spread can help bring the recreated moment to life. Depending on the materials used, some can exaggerate the moment or put emphasis on certain parts of the spread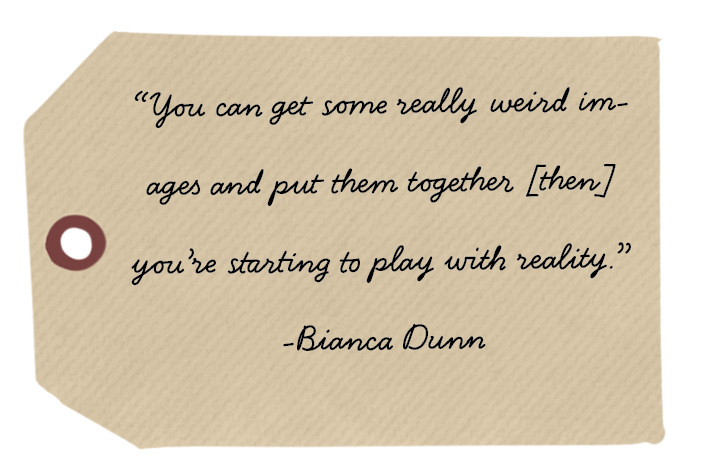 The Photography of Scrapbooking
A typical scrapbook spread only consists of two to three photos; more than that and the pages are usually considered a photo album. Therefore, choosing what photos to include in a scrapbook is a difficult process involving many hard decisions and analytical thinking.
Only a few photos can reflect the actual experience the artist is attempting to portray, while also matching the design of the spread. Taking photos that depict a special memory or meaningful experience becomes a priority.
"I like taking film pictures because they capture colors that digital cameras are not able to," Irani said.
The style of the photo in consideration also contributes to the effect it has on the spread. The style comes from many artistic elements, such as the actual quality of the photo, the specific angle it was taken from, or even its size.
"I choose to capture moments that I want to be able to look back on, which usually involve my friends and family," Irani said.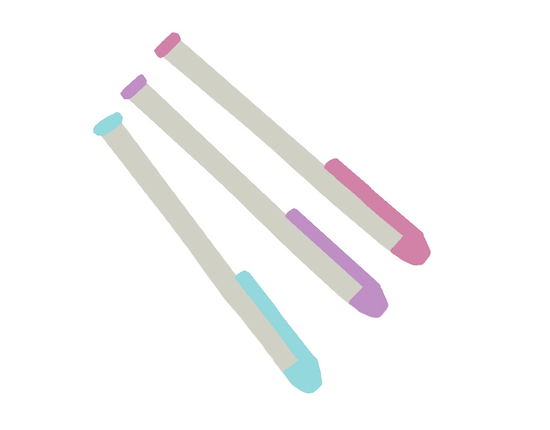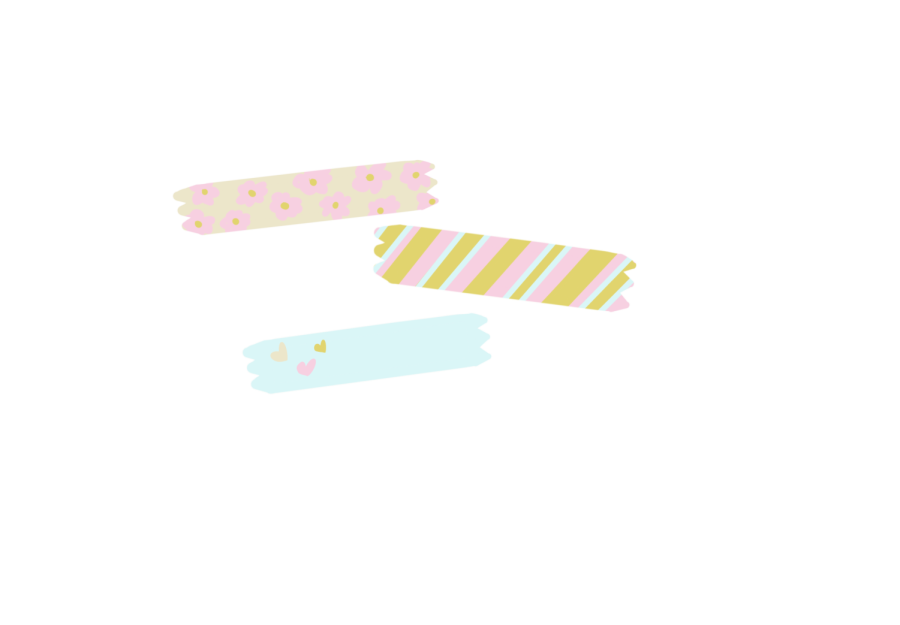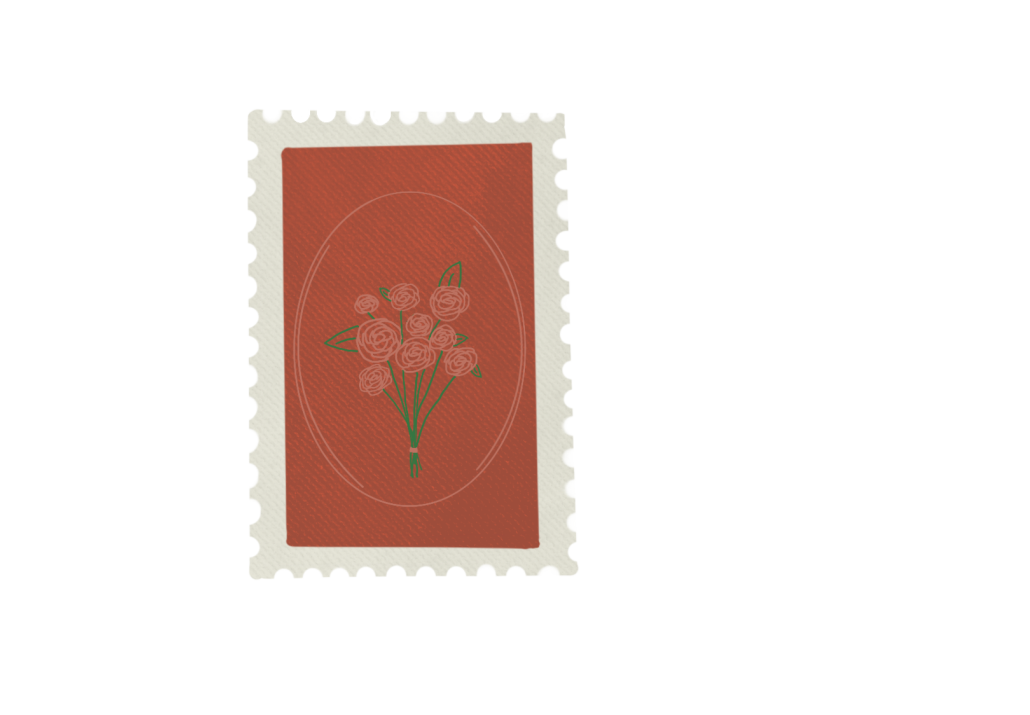 About the Contributor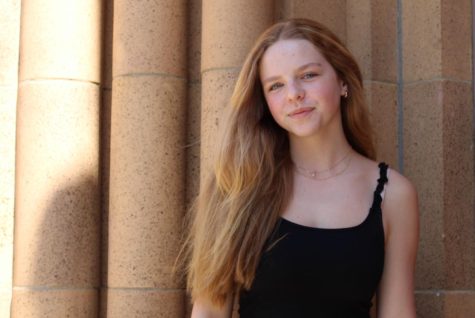 Martina Meyerfreund, Staff Writer
2022-2023 - Staff Writer

I've always loved flipping through the cool designs and stories in the C mag magazines after they are distributed on campus....