C Magazines Top 10 Digital Cameras
The best digital cameras for first-timers, pros, film lovers, free spirits, and so much more
2
MIN READ
Sony Cyber Shots
Sony Cyber Shots are a popular pick in the world of digital cameras with their high quality, sleek design and pocket-sized body. The many versions of this camera allow for a wide variety of prices and stylistic differences, the DSC-RX100 VII often being regarded as the best with its ability to capture crisp details while still keeping the digital feel.
Price: $$
Polaroid ISO48
Perfect for adventurous beach trips and relaxing getaways, the water-proof Polaroid IS048 is a fun, affordable option that gives photos the vintage 2000s feel customers love. Able to be fully submerged and take clear photos underwater, the small camera is an easy way to capture the fun moments of vacations and give them a nostalgic, homey feel through its film-like photo quality.
Price: $
Samsung PL170
Samsung cameras are consistently famed for their high price and high quality, but their lesser-known, cheaper models uphold their legacy of detail just as efficiently. The Samsung PL170 is no exception. Despite its reasonable price, the PL170 is able to take high quality photos through a multitude of different modes like "cloudy" and "daylight." The camera is simple and clean, a textbook example of a good digital camera.
Price: $$
Nikon Coolpix
By far the best on this list for first-time photographers, the Nikon Coolpix is a simple camera that will give you all the basics. Giving them a bluish tint, photos on Coolpix cameras have a darker, more dramatic feel, capturing forests and trees with an unmatched vibrancy.
Price: $$-$$$
Fujifilm X100
This camera is perfect if you're looking for a brand you can recognize. Fujifilm cameras, as the name implies, are typically film cameras, but the X100 puts a digital flare on the classic film look. The X100's complexity makes it more of an intermediate camera, but one that can be mastered nonetheless.
Price: $
Canon Powershot G9
One of the priciest on this list, the Powershot G9 delivers minute customizability and sharp, accurate images; every setting can be fine-tuned to the users liking, and photos will appear as clear in color and quality as reality. If you're looking for replication in your pictures, this may be the one for you.
Price: $$$
Camera Mini Outdoor
In rain, rocks or riptides, this camcorder is true to its name with its heavy-duty design. The camera's ability to record in-motion shots in the toughest of natural conditions makes it a good fit for the adventurous type who can never stay in one place.
Price: $
Kodak PIXPRO FZ53
Another brand well-known for their film cameras, Kodak's PIXPRO FZ53 is a digital version of the disposable cameras that highlight the purple, reddish tones of life. It works especially well at sunset and captures the beauty of natural life with a certain saturation.
Price: $$
Olympus D540
Olympus breaks its streak of extremely expensive models with the D540; the perfect example of a basic digital camera, you can't go wrong with this Olympus. Its small size and aesthetic design make it a visually stunning option that will get you never ending compliments and questions.
Price: $
Paper Shoot Camera
Eco-friendly, adorable and effective. Paper Shoot cameras are all of these and more. Their thin, paper-like bodies give the illusion of a fake camera, but the photos they take could fool anyone into thinking it was worth hundreds of dollars. The pictures are film-like and warm, and have a sense of charm that will never go out of style.
Price: $$
About the Contributor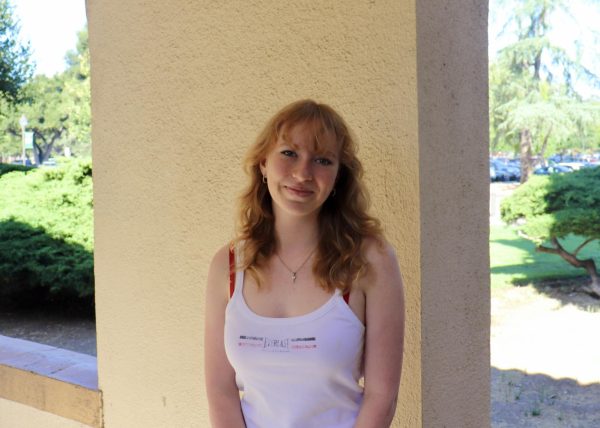 Sarah Sheaffer, Online Editor-In-Chief
2022-2023 Staff Writer

2023-2024 Online Editor-In-Chief

I joined C Magazine because I've always loved art, and wanted to incorporate that into the...