3
MIN READ
It's surprising to see how a lack of space in someone's childhood apartment can foster such a long-lasting love for art. Hana Foster, a Paly senior and artist, has worked with art since she was young, and her passion for art has continuously blossomed through inspiration from her family and her environment.
"I felt inspired to make art because that's what I could do in such little space," Foster said.
Ever since first grade, Foster appreciated being able to express her emotions and creativity through art. Classrooms, specifically, have been environments that provide a lot of inspiration and opportunities to make art.
"I always felt so happy seeing the art displayed on the little clothing lines that went across the classroom," Foster said.
Over the years, Foster has experimented with various art mediums, striving to adapt to technological changes while simultaneously looking for the option that best represents her art style and quality. Her family has played a crucial role in inspiring and encouraging her love for art.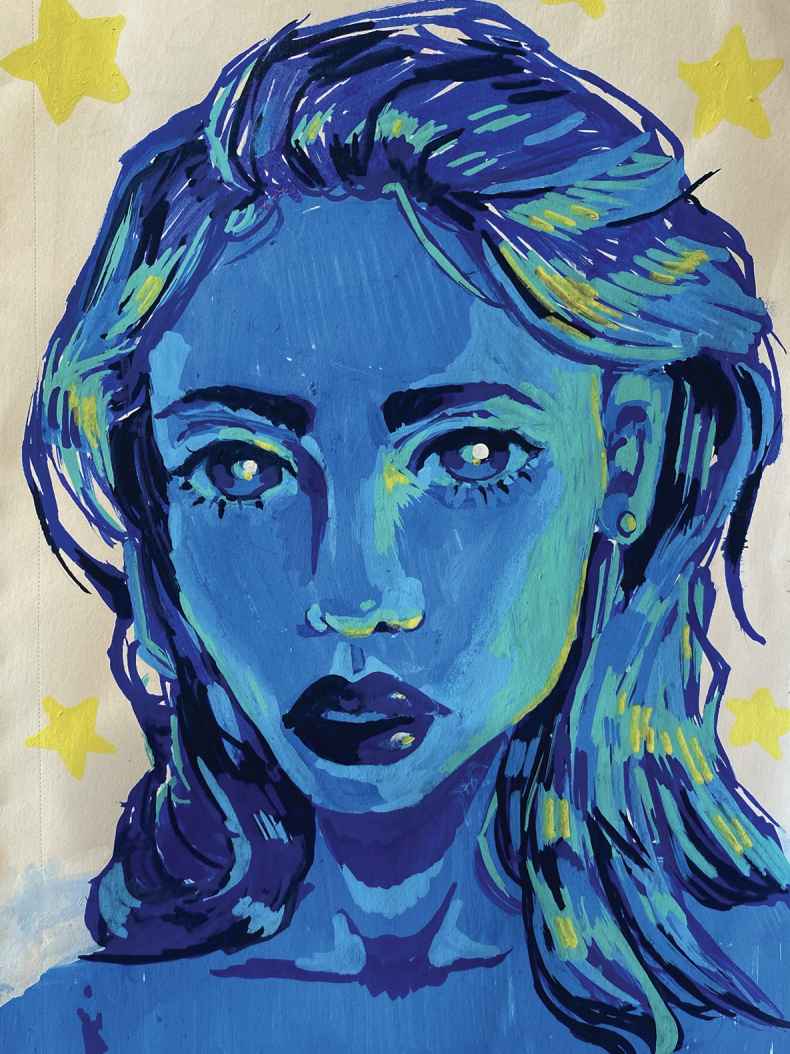 "I have cousins who are also graphic designers, ones who are into film or ones who are technical and like the traditional art style, like the art I do," Foster said. "[My cousin] is also really into calligraphy, which definitely impacted me in middle school because I became a huge calligraphy kid."
Foster likes experimenting with different mediums, ranging from watercolor to paint-pens.
"When I'm using paint-pens, it tends to be scratchier," Foster said. "What all my art pieces share in common is usually a person as the focal point."
Regardless of her style, Foster puts effort and dedication into every piece she creates.
"My art style depends on the medium I use," Foster said. "Watercolor takes the longest to work with, so sometimes my art style looks complete and detailed."
As a developing artist, seeing her mom being passionate as a hairstylist taught Foster the beauty and uniqueness of different art styles and compelled her to reconcile and embrace her true art style mainly consisting of watercolor.
"I really admire [her art] about her, and I think that definitely gave me some inspiration when I was younger to get into this creativity," Foster said.
In the rapidly changing digital age, many artists like Foster are shifting and adapting to new tools and resources.
"Speaking in terms of careers, I had to hop on the procreate [graphics editor app for digital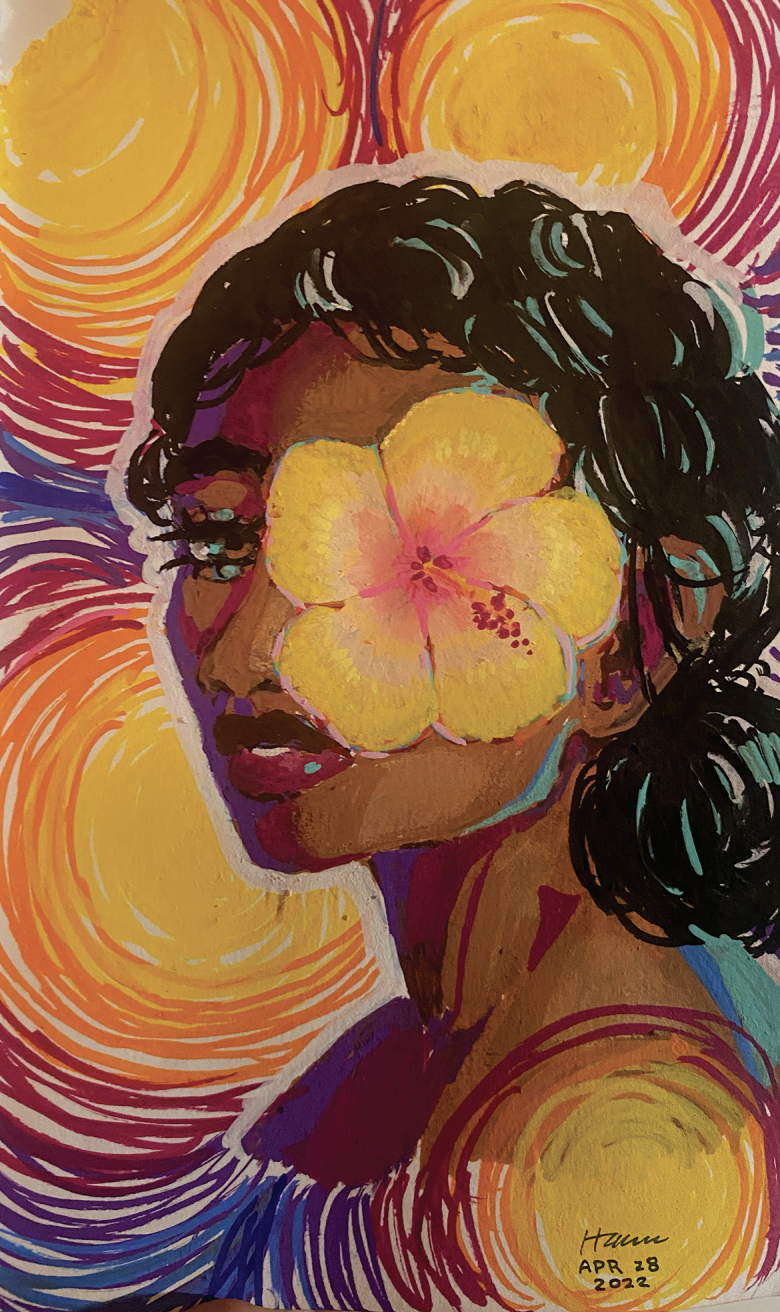 painting and art] train," Foster said. "It's just such a reliable tool. I've used it before, for my art class, but it'd be great to invest in Photoshop on my PC and get a drawing tablet."
Even with the advancements of new digital tools like Procreate, Foster continues to utilize traditional art techniques as her favorite mediums are watercolor, oil paint, and paint markers. She sees the artistic authenticity in traditional forms of art, and wants to carry this authenticity forward.
"That is obviously what art is for: expression," Foster said. "I think it's important to keep doing traditional art, whether that's on pen and paper or with procreate. It's important to just express yourself."
Through her experience making art, Foster has also dealt with and faced societal stigmas with certain art styles, with many people alienating and stereotyping cartoon styles.
"When I was younger I learned that drawing in the cartoonish style or the anime style was looked down upon as you got older," Foster said.
Anime, which is a style popularly associated with culture and entertainment, can sometimes be looked down upon by those who create more traditional forms of art. Anime can be seen as childish or not original, thus leading many rising artists to shade away from this art style.
While Foster acknowledged the stigma, she tried not to dwell on it. Foster prioritizes her own opinions and passions regarding art over others' opinions, and urges other artists to do the same, whether that means trying out new mediums or styles.
"It's something that I try not to think about too much because whatever, who cares?" Foster said. "Everybody has their own style."