Redefining the Crown
By focusing on women empowerment and inclusion rather than looks, the pageant industry is taking steps in the right direction.
As your name echoes through the large auditorium, a spotlight finds its way onto your perfectly curled hair and pearly white teeth. All eyes in the jam-packed room fall on you as you confidently stride across the stage with music blasting from the speakers and confetti falling from the ceiling. Sitting in the front row, your friends and family proudly cheer you on as a crown is presented to you along with a silky white sash boldly displaying your new title. You are shocked to have been chosen among so many other qualified young women and accept the crown with pride.
For decades, beauty pageants have been a staple of American culture, emblemized by the crown and sash. While many have chosen to participate in one of the most heavily glamorized industries, it is no secret that these events, as fabulous as they may seem, are riddled with controversy.
When the Miss America pageant debuted in 1921, it was heavily exclusive and discriminatory towards any woman who did not "fit the mold" of that time period. The first pageants required all candidates to not only be white and unmarried, but also went further to ban those from competing if they had ever been divorced or had an abortion.
After four decades of enforcing these discriminatory qualifications, people across the nation began to believe that candidates were being degraded and that the industry was fueling the ongoing mistreatment of women. With the 1960's came protests against the pageants, sparking a period of heavy social reform within the industry. With the success of the movement, pageants took significant steps towards becoming more inclusive in the years that followed. Miss America pageants welcomed their first ever African-American candidate, Cheryl Browne, in 1971. A decade later, Vanessa Williams became the first black woman to win Miss America.
Even though Miss America stopped including candidates' body measurements in an effort to move away from focusing solely on physical characteristics, beauty pageants today are still criticized for the perceived image that all candidates must have. Miss Santa Clara 2019, Sydney Johnson, however, believes that the pageant industry is taking steps in the right direction. Johnson signed up for her first pageant four years ago to push herself out of her comfort zone.
"Miss America does a great job of empowering young women to be their best selves," Johnson said. "This year they removed the swimsuit portion of [the] competition to try and get away from making it all about body image and more about the women as a whole."
Johnson also reveals that the organization helps build confidence and self esteem. "As far as self esteem, I can't think of anything better to build that," Johnson said. "We have to publicly speak, we have private interviews that prepare us for the real-world and we have to perform a talent on stage in front of everyone."
Not only are the public speaking aspects supposed to boost confidence, but they are also meant to empower candidates by providing them with a platform to inspire young people everywhere. By 1990, all candidates were required to advocate for a social justice cause during their speaking tours.
This requirement influenced Miss Silicon Valley 2019, Alyssa Vasquez, to begin participating in competitions, as she felt it would be an excellent opportunity to spread awareness about important social issues. In Vasquez's case, she used her title to advocate for sexual assault and domestic violence survivors in California.
"The really cool thing about the Miss America Organization is that we get to dedicate our year advocating for any social [issue] of our choosing," Vasquez said. "To me it's never been about the crown because I've always seen it as a microphone and what I can do with it."
Vasquez believes that the pageant industry is helping to inspire and empower youth on both a local and national level. "As titleholders, we are role models that strive to change the world and inspire others to do the same. It's all about women empowerment and being the best version of yourself," Vasquez said. Referring to the organization's removal of the swimsuit portion of the competition, Vasquez agrees that it is a step in the right direction. "Believe it or not, all of these women are really smart and accomplished, but people don't see that when they are walking on stage in a bathing suit."
Vasquez's predecessor, Amia Nash, was also drawn to beauty pageants because of the competition's new emphasis on social justice, community service, and advocacy.
"I became interested in participating when I learned about the community service aspect of the role, and how every titleholder has a personal platform throughout their year of service that they advocate for in their local community," Nash said. "I used my platform of mental health advocacy to connect with youth and adolescents in Silicon Valley and talk about mental health."
Candidates of all ages have noticed the improvement of pageants as local as the Bay Area and foresee a promising future in pageants. Paly sophomore Giselle Toth is currently representing the pre-teen division of the Bay Area. Since first competing a year ago, Toth has found a sense of community surrounding beauty pageants. She believes that even though the pageants were originally centered around appearance, they have become much more accepting and diverse.
"They've definitely evolved over time," Toth said. "It's becoming less about beauty and more about how you express yourself and how you put yourself out there."
Despite the notable progress that the Miss America Organization and its subdivisions have made, there is still more that can be done. Toth and other competitors envision the pageants growing and expanding to become more inclusive and progressive.
"I see the pageants having more categories," Toth said. "There's a lot of talent portions, and they've been going big off of interviews. I want to see what we can incorporate into the judging that can have a broader aspect, just so it's not just walking and talking, it's more about what you can do [for] your community."
Along with Toth, Vasquez also believes that there is a lot in store for the future of pageantry and envisions a brighter future for the industry. Over the next few years, many candidates are confident that pageants are going to continue to blossom into an even more accepting and empowering environment for women of all backgrounds.
"In the future, I truly believe more women are going to want to be a part of this," Vasquez said. "We have already changed the way we speak about the Miss America Organization. Instead of contestants, we say candidates. Instead of calling it a pageant, we call it a competition. It's a step in the right direction and I know it's going to change the way we look at 'pageants' for the better."
Photos by: Natalie Schilling
About the Writers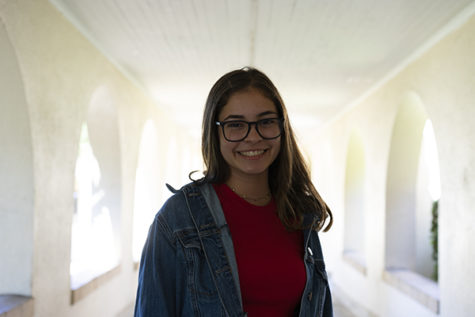 Emma Stefanutti, Editor-In-Chief
2019-2020 - Staff Writer

2020-2021 - Editor-in-Chief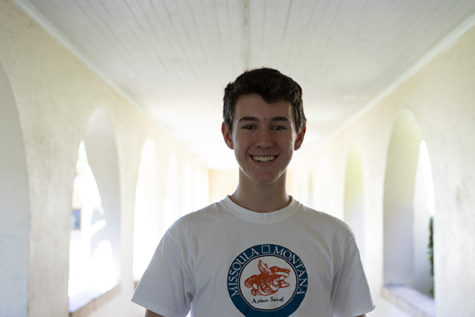 Atticus Scherer, Editor-In-Chief
2019-2020 - Staff Writer

2020-2021 - Editor-in-Chief

Hear more about me!